Meet Asim Ameer Khan, a chemical engineer by profession who is gifted with a wonderful voice.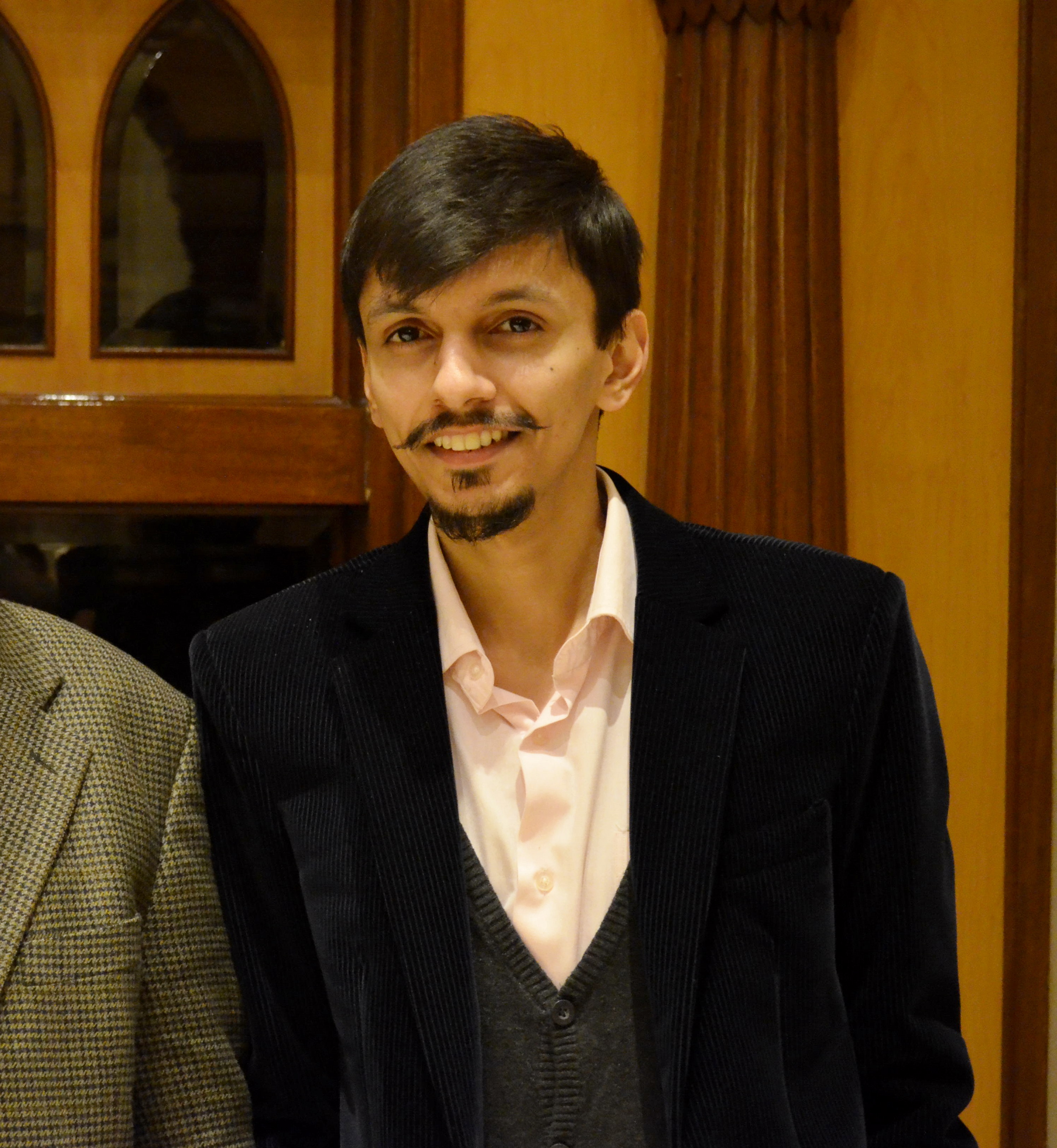 It takes a lot of courage to cover songs of legends and to be honest, we have seen a number of famous singers doing unjust to the original songs. There are a few singers who know how to do justice to songs of legends and you know they do it right when they are acknowledged by the original singers as well. In case of Asim, he deserves the acknowledgment.
Asim covered famous Pakistani pop band Fusion's Aankho Kay Sagar.
– One of my most fav songs! My first performance at a uni event was on 'Ankhon Kay Sagar' by the great @ShafqatAmanatA ????#ankhonkaysagar pic.twitter.com/U0CZQLnBpp

— M Asim Ameer Khan (@itsasimameer) November 14, 2016
Asim took over Twitter when he covered Nusrat Fateh Ali Khan's Afreen Afreen right after Rahat Fateh Ali Khan and Momina Mustehsan released their own cover. Unlike what RFAK and Momina got to hear, Asim's cover was adored by Twitter followers.
When everyone is obsessed with 'Afreen Afreen', why cant i give it a small try? ????#AfreenAfreen pic.twitter.com/per7oUw2sy

— M Asim Ameer Khan (@itsasimameer) August 22, 2016
While talking to Parhlo, Asim shared how he would be willing to shift to singing as a full time singer if an opportunity pops up. Given how amazing he sounds, Asim truly deserves his shot at luck as well. Here's his attempt on Ali Sethi's Kithay Nain Na Jorrin.
– A small attempt at #alisethi 's version of #kithaynainnajorrin
Do share if you like 🙂 pic.twitter.com/aDTmoYCceu

— M Asim Ameer Khan (@itsasimameer) August 1, 2016
Asim was acknowledged by Ali Sethi when he came across his cover.
Choosing singing as a mode to express himself when filled with emotions, Asim sings Mehdi Hassan's Zindagi Main Tou Sab Hi Pyar Karte Hai to express his desire to be with his mother who he lost in 2007.
"After Ali sethi praised me for a cover of his song and sir Shafqat Amanat Ali acknowledged my voice and praised me for a cover of his song, it made me feel more confident. I certainly can make a name in this field. I was literally over cloud nine receiving such huge praise from such legends." 
Alongside his current career as an executive engineer, Asim Ameer totally deserves a singing opportunity where he gets to show his talent to the world and shine.
Follow him on twitter: @itsasimameer or on his soundcloud profile: M Asim Ameer Khan.
Wishing you all the best, Asim!