Disclaimer*: The articles shared under 'Your Voice' section are sent to us by contributors and we neither confirm nor deny the authenticity of any facts stated below. Parhlo will not be liable for any false, inaccurate, inappropriate or incomplete information presented on the website. Read our disclaimer.
Muhammad Ali Jinnah, born on December 25th, 1876 is the most talked-about leader in our history books. We know a lot about his politics, relationship with his sister, family, in-fact everything but his love life or his romantic side. Why though? Anyway, after doing a lot of research and reading the book Ruttie Jinnah, these are my views on his love story.
Jinnah was first married to Emi Baai when he was around 15 or 16 years old and according to his school records, he took one-month leave to spend time with his wife in February 1892 but soon he moved to England for further studies. Not sure if he ever saw Emi Baai again or not but while he was in England, Emi Baai passed away. What impact it had on Jinnah is not known except that when his father asked him to marry again he bluntly refused.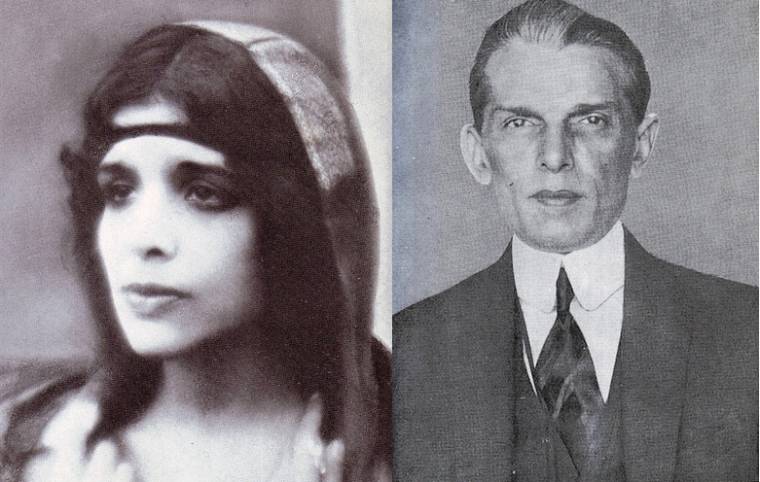 By the time Jinnah turned 25, he established himself as a successful lawyer in Bombay and was one of the most dashing bachelors, yet he remained cold towards any suitor till the day he met Rutten Baai Petit who was the only daughter of one the most richest man of Bombay. Ruttie as she was known, was incredibly beautiful. Anyone who ever met her was captivated by her beauty, and as she entered into adulthood she was named the 'Flower of Bombay'.
In 1916 Jinnah spent two months of the summer vacations at the Petit Summer Residence in Darjeeling. It was here that the romance between Ruttie and Jinnah blossomed. Why Jinnah fell for Ruttie is hard to guess, while why Ruttie fell for Jinnah is pretty clear even when she could get any man on his knees by just doing a hair flip since she had a clear interest in politics and poetry. Soon Jinnah or Jayy-as Ruttie called him, decided to get married.
Like a gentle man he was, he asked Sir Dinshaw for his daughter's hand in marriage, to which he bluntly refused, but Ruttie was a spoiled child and was used to of having her own ways which forced Sir Dinshaw to get court orders against Jinnah to keep any contact with Ruttie and since Jinnah himself was a lawyer he was bound to follow the laws.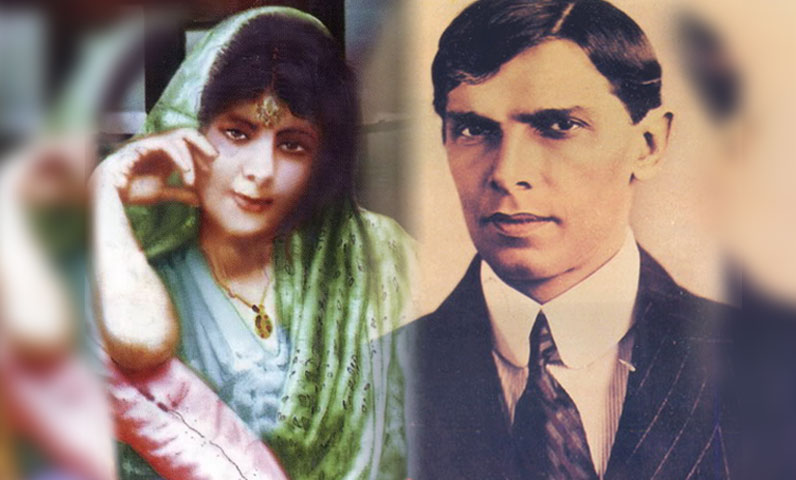 By the time Ruttie turned 18,the court order became invalid and once again they both started meeting. On April 18th Ruttie ran away from her house leaving behind her family, money everything and went with Jinnah to Jamia Masjid where infront of Mulana NH Najafi, Ruttie converted to Islam and got her nikkah done with Jinnah.The haq Mehar was set at Rs 1001 but Jinnah presented her with Rs 125000,and soon they started to live a fairy tale, Jinnah resigned early from his club and spent afternoons with Ruttie, although Jinnah was never a spend thrift but he happily paid vast amount of money on Ruttie's luxurious desires. Soon Jinnah started taking her to political meetings. Their love became cemented on August 14 or 15 by the birth of their daughter Dina.
Unfortunately, this love story didn't have a happy ending. The time came when Jinnah got isolated from politics by Gandhi and Muslims both which might be the cause of him becoming angry and a depressed resulting in arguments with Ruttie. Ruttie became insomniac and felt more and more uncomfortable with Jinnah and finally she took the decision of leaving him. What caused this split no one knows. A friend who tried to reconcile them was told by Jinnah, "It is my fault, we both need some sort of understanding we cannot give."
Soon, Jinnah became extremely busy with politics while Ruttie's health got worst and on April 1928 she moved to Paris with her mother for her treatment and there she went into a comma, upon hearing this Jinnah left everything aside and rushed to Paris where he overtook her care and soon Ruttie got better and once again they started living happily, but after few days Jinnah was once again found alone in Paris, "We had a quarrel, she left for Bombay" was Jinnahs response when one of his friends asked and thus once again Ruttie fell very ill, and this time she did not recover from comma.
She died on February 20th which was her 29th birthday. Jinnah was informed about it by his father in law, the first time they ever spoke after Ruttie's marriage with Jinnah. Jinnah stayed calm and left for Bombay. He was received by a colonel who narrates that Jinnah kept a straight face and didn't shed a single tear, although he was unusually in an uncomfortable posture. Jinnah arrived in Bombay on the morning of February 22nd. During the burial rites many people wailed for the loss of Ruttie yet Jinnah sat silently. Then when Ruttie's body was lowered into the grave he was asked to be the first to throw earth into the grave. He did that and as he straightened up he started to cry – not just silent tears but with hands over his face he sobbed like a child for many minutes. He did not seek anyone's hand or anyone's shoulder; but in tune with his personality he cried alone… And having finished he wiped his tears and with his face returning to stone, he walked back to his car. The very next day Rutties friend, found Jinnah crying and shouting his heart out and blaming his own self for Ruttie's death after this incident Jinnah never married again and became aloof.