Pirated movies have not been entertained in the Pakistan entertainment industry, and that's the reason many Pakistani films don't get pirated copies or recorded over the internet.
Although Bollywood and Hollywood movies get early pirated versions. But when Pakistan has some strict rules over the pirated planet and doesn't allow such things to ruin their business.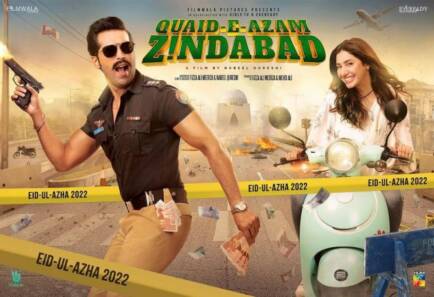 Not only that even the leaked clips also sabotage the film's business and shift the audience's desire from desperate to watch to ignoring it.
The Legend of Maula Jatt was released a few days back and crossed every limit of film production. The audience has gone crazy with the cinematography and acting.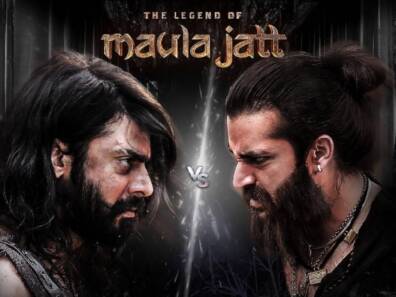 Despite the increase in tickets for the early days of release, people have still gone to cinemas and experienced the new era of Pakistani blockbusters.
The film is about to make history over the globe and is considered one of the biggest Pakistani films in history.
The Legend of Maula Jatt's Makers Warn Pirated Movie Makers & Leakers
To avoid piracy stuff, the makers have officially uploaded a post in which they have warned the pirate movie makers and leakers with strong words.
The makers have now announced that legal action will be taken against viewers who would post the clippings from the film.
"Strict legal action will be taken against those posting movie recordings and videos on their social media accounts or channels," the film's official Twitter handle shared. The said statement was later shared by Lashari, Hikmat alongside the rest of the cast as well.
Bilal's Earlier Plea To The Audience
Earlier, the director Bilal Lashari made it to the headline with the plea. "Mayray pyaaray Pakistani bhaiyoon aur bhenoon. Bohat khush hoon keh aap sab ku film itni zyaada pasand arahi hay (My dear brothers and sisters, I am very glad that you are loving the film)," he tweeted.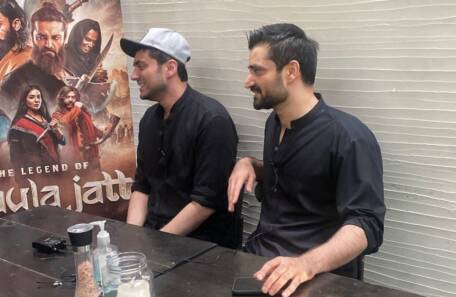 "Laykin cinema screen ki phone say videos bana kar post mat karain. This is a crime aur jinhoon nay nahee dekhi unki film kharaab mat karain (But please refrain from sharing videos of the film on the cinema screen from your phones. This is a crime and ones who haven't watched the film, you are ruining their experience)." Lashari added. "Twaadi mehrbaani (thank you)."
Before the release, Bilal penned down an emotional note in which Bilal said goodbye to his dream project.
It's not the first film that got cautious regarding leakers, a few months back another Pakistani blockbuster Quaid-e-Azam Zindabad was selling out on one of the biggest e-commerce platforms in Pakistan.
What do you think of the story? Tell us in the comments section below.