Disclaimer*: The articles shared under 'Your Voice' section are sent to us by contributors and we neither confirm nor deny the authenticity of any facts stated below. Parhlo will not be liable for any false, inaccurate, inappropriate or incomplete information presented on the website. Read our disclaimer.
I was scrolling Facebook, as usual, looking for the memes to laugh on. As I think this is the coolest thing I'd find on Facebook. While scrolling, I found one meme and there is only one thing that came into my mind!! WHAT THE HELL IS THIS???
Like people are thinking they look cool by making fun of everyone but they aren't even thinking whom they are making fun of? Even for a second! And I'm sure the readers will be shocked too! And here you go the meme is for none other than QUAID-E-AZAM MUHAMMAD ALI JINNAH, FATHER OF THE NATION!!! WOW!! I am extremely shocked with anger ke YAAR KISI KO TOU BAKHSH DO!!!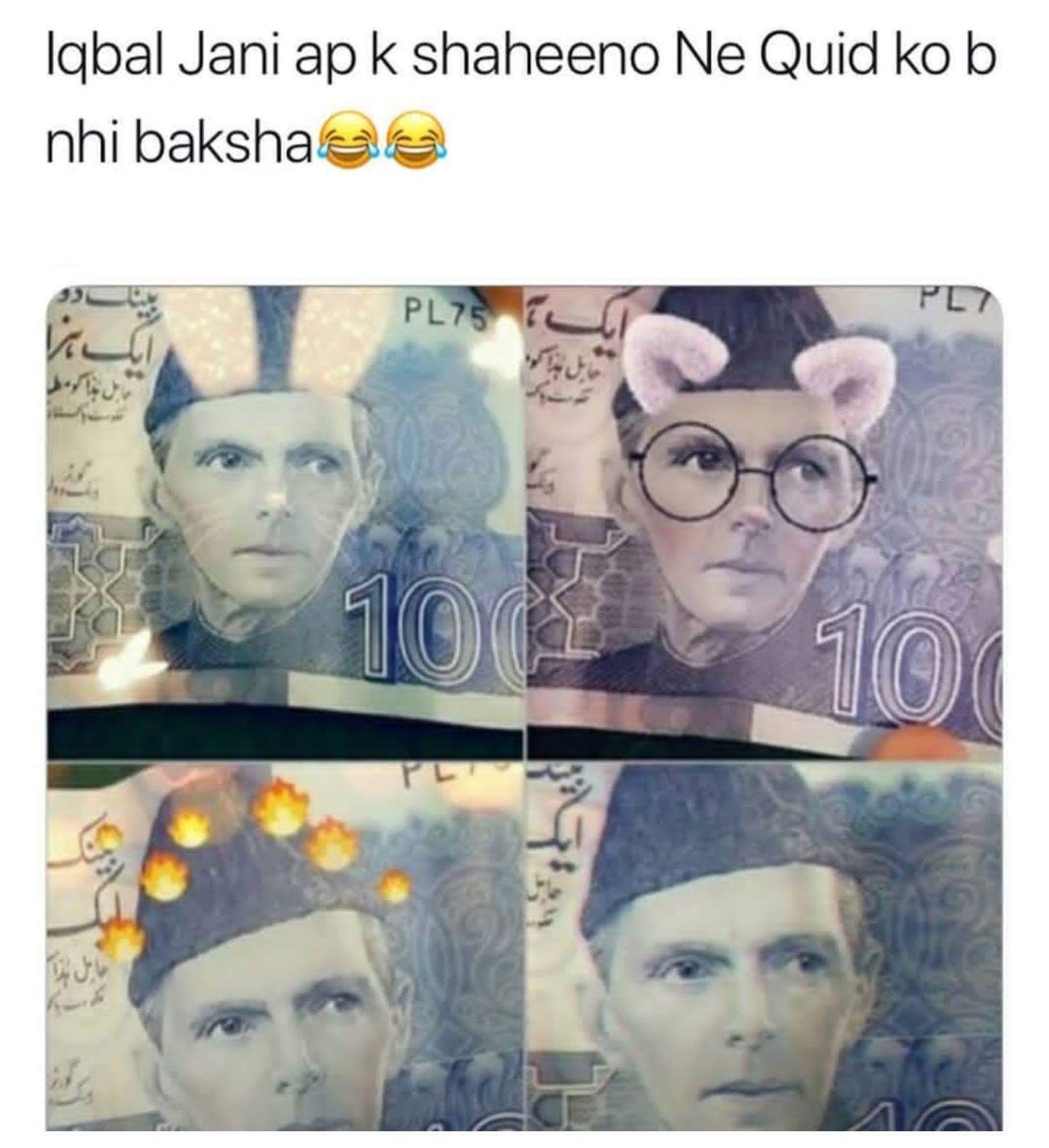 He is the one by whom we have the country in which we are living in peacefully. He is the one who said "NAUJAWAN MUSTAQBIL KE MAYMAAR HAIN" Alas! He was totally unaware that after getting advanced and being educated, these SO CALLED NAUJAWANS will make fun of him like this. BHAI KOI SHARAM HOTI HAI KOI HAYA HOTI HAI!! If you people will not respect your founder then who else will? We are a hypocrite nation! First, we make fun of our own people giving a chance to others to make fun. And when they do the same we start replying them in anger.
Please!! Keep it in your mind always! WORLD DOES NOT RESPECT THOSE WHO DO NOT RESPECT OWNSELF. To conclude this all, I would say – This was not funny at all – although you think it was. But believe me, you are spreading the message to the world that this nation is so ungracious and impertinent that they do not even respect the one whom they call FATHER OF THE NATION!!
Try to think at least twice before you act.