Disclaimer*: The articles shared under 'Your Voice' section are sent to us by contributors and we neither confirm nor deny the authenticity of any facts stated below. Parhlo will not be liable for any false, inaccurate, inappropriate or incomplete information presented on the website. Read our disclaimer.
This story has been submitted by Hamza Awan.
After iconic Muhammad Ali Sadpara went missing during a K2 expedition, I have heard people asking, Why he took the risk? Isn't it suicidal to go to places with such high fatality rates? Before answering these questions, let's have a look at the life of Muhammad Ali Sadpara, who whispered to mountains.
Born in a remote Sadpara village in Gilgit-Baltistan's Skardu district, Sadpara lived a life not many of us can even dream of. He witnessed the true beauty of the Earth; the beauty that is only reserved for the most daring souls. He danced in such higher places, where the snow leopards live. Sadpara sang in places where Himalayan golden eagles make their nests. He laughed with the bravest of the people on the roof of the world.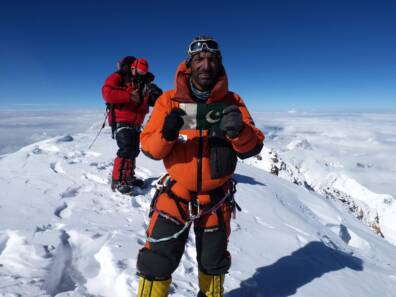 Just to mention two out of his many achievements, he is the only Pakistani to have climbed eight of the world's 8,000m+ peaks. Sadpara is the first man together with Alex Txikon and Simone Moro to climb Nanga Parbat – The Killer Mountain.
Pakistanis like Sadpara are passionate about their dreams
Those people, who are criticizing Sadpara's attempt and calling him 'mad', have done nothing in their lives. Instead, they just have raised silly questions on people who actually have will power to do something in life.
People die every day doing the things they don't like, not pursuing their dreams because of their fears. But people like Sadpara, the valiant sons of Pakistan, are passionate about their dreams.
Let me clarify this, all these technologies and advancements we witness today are due to some 'mad' people. They just wished to do something different. They set examples by breaking their comfort zone and overcoming their fears. Sadpara was passionate about mountaineering, it was something that was the closest to his heart.
Russian writer Leo Tolstoy once said, "If we admit that human life can be ruled by reason, then all possibility of life is destroyed."
I once read a novel 'Paths of glory' – the story of a mountaineer George Mallory, who went to summit Mount Everest for the first time but did not return. Some believed he reached the summit.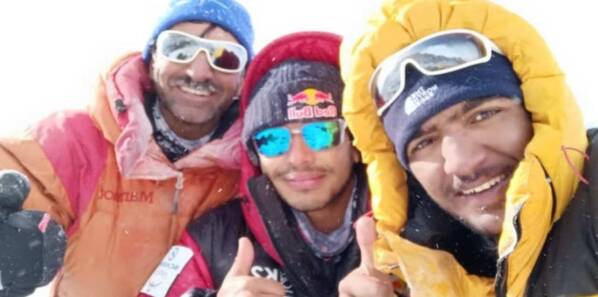 While reading it, I felt the pain as we don't know whether the mountaineer reached the peak or not, for which he put his life at stake. Because an uncompleted story always hurts. The novel also mentioned the man who successfully scaled Mount Everest. I wondered how unjust it would be for Mallory to not get credit for his summit if he had scaled it. He might have met the accident on his way back.
Today, years after, I have felt the same pain by following the news of Sadpara and his team who went missing on an expedition to K2. After he went missing, people from across the globe including Pakistan started praying for his safety. Some believed the iconic Muhammad Ali Sadpara and his team are now dead, while others are waiting for a miracle. As a Pakistani, I know people don't give credit where it's due and we don't recognize our heroes until they die.
Instead of questioning and making statements, we need to understand that we are no one to question those who have high dreams as mountains and we need to recognize them before it's too late. The bitter truth is Sadpara was the hero we never recognized. He mentioned in one of his interviews that he wants a sewing machine for his wife and K2 ascent for himself. The irony in this sentence is very clear. He lacked resources to even support his family but dreams were high as mountains.
Unfortunately, he might have met the same fate as Mallory. The pain of losing another hero to the mountains is heartwrenching. How painful would it be to die with a wish unfulfilled that was so close to your heart and only a few feet away from you. How tragic would it be to stay at a height of 8000 metres at – 65°, waiting to be rescued or to be dead. A writer once said, "Mountaineers live for the mountains and some die in the mountains but their whole heart belongs to the mountains.''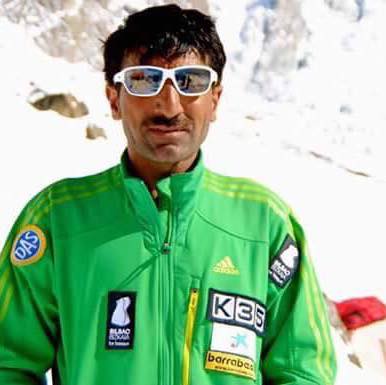 Sadly we only highlighted him when chances of his survival are very few. The love our iconic Muhammad Ali Sadpara is getting today is respectable. But I think it is a momentary emotional reaction that will be replaced by a new issue next week. We should support our mountaineers as much as we support our national cricketers.
We Pakistanis are proud of our mountains and they are the first landmarks we mention when we introduce our country's beauty. When will be the day we will start introducing our mountaineers and other unsung heroes of Pakistan in their lives? We need to support and respect our heroes and legends instead of rising silly questions and our relevant authorities should facilitate, protect and sponsor them so they can make the nation proud in the future as well.
What do you think of this story? Let us know in the comments section below.