Rupert Murdoch, the media magnate has come under scrutiny for blaming Muslims to be responsible for last week's Paris Terror Attacks.
Rupert Murdoch used his Twitter account to say that whoever practices Islam should be held responsible until and unless they identify and destroy their Jihadis.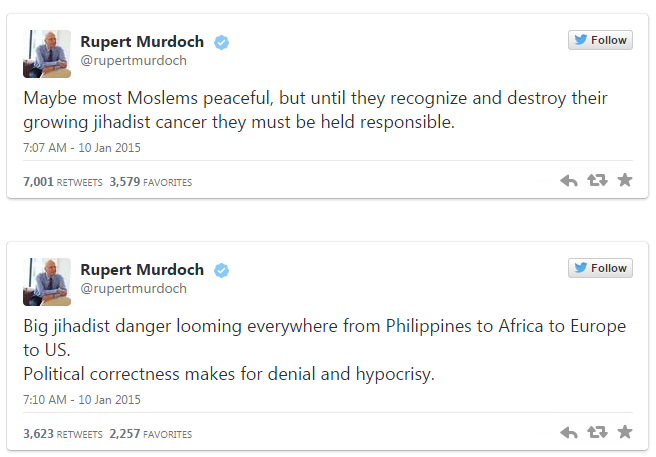 His Tweets resulted in massive social media outrage. People from all around the world condemned his anti-Islam and anti-Muslim remarks.
Many of the people responded to the words of Rupert Murdoch with criticism saying that it is unfair to blame the entire population for the acts of a handful people. One of the public figures who noticed his words and responded to them was J.K. Rowling, the famous author of the 'Harry Potter' series.
J.K. Rowling Tweeted: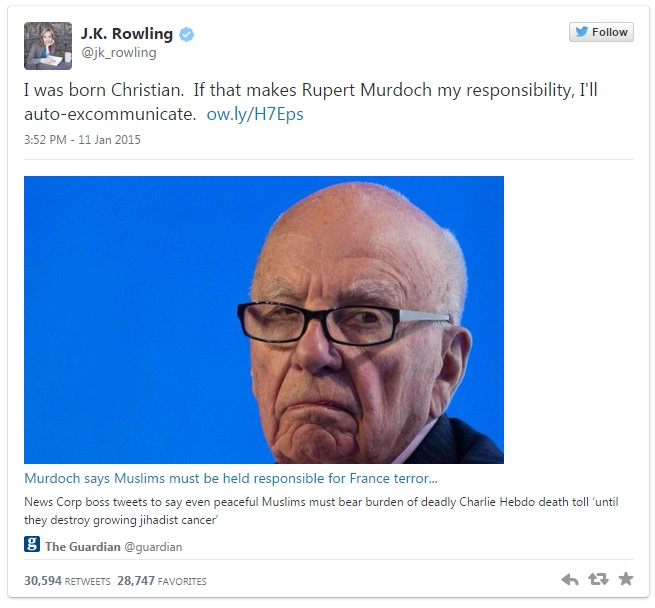 J.K. Rowling sarcastically took the blame for the Spanish Inquisition and even criticized televangelist Jim Bakker: