Pakistan cinema has been on the roll for the past few years. From 'Khuda Kay Liye' to 'Ye Jewani Phir Nahi Aani', each film that was released in the past few years has been extremely encouraging for not just the industry itself, but also for avid film fanatics.
With the current ban on Indian movies in our local cinemas, as an audience, we look forward to each and every upcoming Pakistani movie. From the latest stock of Pakistani Films, Osman Khalid Butt's and Ainy Jaffri's movie, 'Balu Mahi' has received a lot of attention.
Seeing the poster, you might be wondering how it looks like a copy of another film – which is true: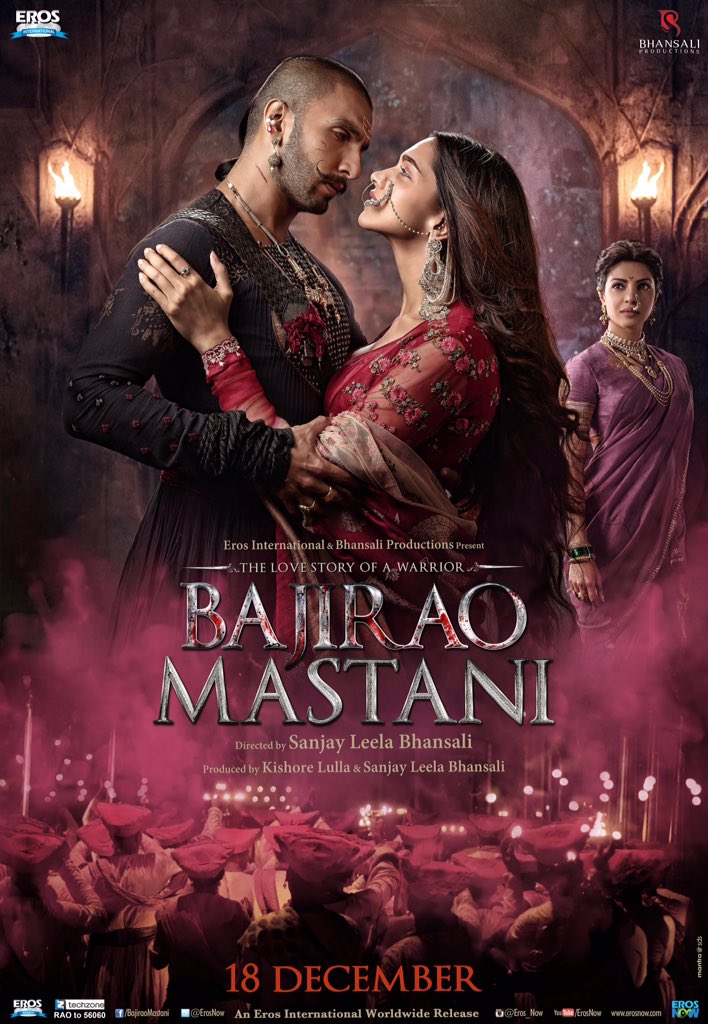 In contrast: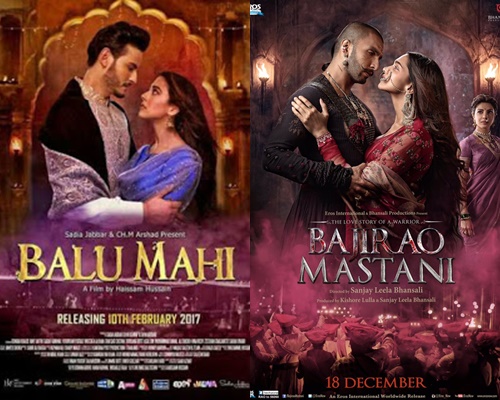 Similar pose, similar background, similar color scheme, and not to forget the same initials of the title being 'BM', the poster of Balu Mahi caught a lot of attention on social media as it was similar to the Indian hit film, 'Bajirao Mastani'.
Keeping all of this aside, the first look for Balu Mahi was released today and it was NOTHING compared to Bajirao Mastani. The first look includes a 1-minute long teaser of the song which was a treat for sore eyes. Sung by the romantic guru Rahat Fateh Ali Khan, the teaser included the film's song 'Raang De Chunar' where Osman and Ainy were seen in a mystic, romantic setting.
Rahat Fateh Ali Khan Was Also A Part Of The Teaser In A Beautiful Setting
The Chemistry Between Osman and Ainy Seems Commendable!
And This Final Scene Tho!
From the looks of it, it sure seems like we are in for a treat as the cinematography and the chemistry between these two, is simply outstanding and we are so in love with the two.
Oh, Almost Forget!
Here's the link to the teaser which you should definitely not miss:
Prepare yourself for this amazing movie because from the looks of it, we are all in for a treat!