In 2013, Pakistan was ranked as one of the world's top outsourcing destinations, with the United States on 1st position and India on 2nd. In 2015, outsourcing website oDesk-Elance (now known as Upwork) released a report stating how Pakistan ranks as the 5th top country in the world with the most freelancing earnings. It is expected that by the time we reach 2020, one out of three workers in the country will be earning through online freelancing.
Students, housewives, and the specially-abled are availing the opportunity to make money while working from home. Through the outsourcing websites such as Freelancer.com, Upwork.com and various more, contractors from all around the world are hiring Pakistanis based on their talents.
To get more information regarding the scope of freelancing in Pakistan, Parhlo got in touch with Hasnain Rizvi, the CEO of The Writing Expertz, one of the Pakistan's top 10 highest-grossing firms in the freelancing market.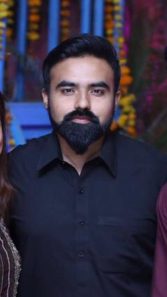 "The best thing about freelancing is how people from different walks of life avail the opportunity of making money for themselves and for their needs. Starting as a freelancing writer myself, I have noticed how working as a freelancer opens various doors for people. Even in my firm, we have hired exceptionally talented content writers, web designers, and academic writers. However, these writers are also performing duties of  being students who wish to fund their education and single mothers who are working to make the future of their children prosperous." – said Hasnain Rizvi.
"An undergrad student cannot have the opportunity to make his or her ends meet without a degree in their hands," said Hasnain while pondering at the job market of Pakistan. "In foreign countries, students work at Starbucks, McDonald's, and various other places which pay them respectably well as well. In Pakistan, neither such opportunities are available and even if they are, the society doesn't 'accept' it. Given so, the students get to work for international contractors by using their talent of writing and earn decently. Same goes for those individuals who do not have the physical abilities or may have certain commitments that do not allow them to step out to make a living for themselves."
The trend of freelancing in Pakistan is supporting a lot of individuals who wish to use their talent for the betterment of their future and to make something for themselves. Given so, students must avail such services in order to understand the art of working hard rather than waiting for their degree to end or depending on others.