Disclaimer*: The articles shared under 'Your Voice' section are sent to us by contributors and we neither confirm nor deny the authenticity of any facts stated below. Parhlo will not be liable for any false, inaccurate, inappropriate or incomplete information presented on the website. Read our disclaimer.
This story has been submitted by Hasan Shaikh.
The world will never forget the year 2020! Not saying that upcoming years will be peaceful but COVID-19 changed ours lives this year.But we'll be able to steer that ride because of the marvelous teachings of this year. Well just like a game of Twenty20, 2020 has also ended quickly, leaving behind the wounds to some families that can never be healed.
Two crowns were top trending this year. Netflix's spicy and controversial season 'The Crown' and our one and only 'The Green Crown' aka coronavirus.
Well, now it's time to talk about the victim, obviously me! So when everyone was getting honored by this green spiky dude, I have also shared my part in its success. Lucky virus.
I'll share my experience in this blog. Be my guest!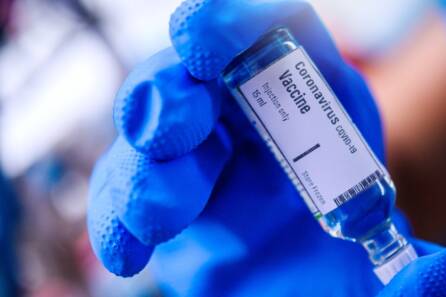 It's not the same
Well, you got me right. COVID-19 is not same for everyone! See, bias is everywhere. It totally depends on your body's little league of legends and their battle with virus.
As I am 29. I felt loads of weakness, severe body aches, headache, palpitations and flu. Sometimes I had congestion, cough, sore throat, chills, nausea and the worst loss of smell and taste.
Thank GOD I didn't have high fever nor my oxygen level became an issue.
Don't be a hero, because you're not!
Trust me. If superheroes had existed they would have definitely been defeated by this green goblin. So, avoid saying 'show me what you got' to it.
No matter how much strong you are, from which age bracket and race you do belong, for this virus you're just a prey. You're vulnerable.
Take care of yourself and your loved ones. You're not only responsible for your health, you have to save others from this villain too.
So if next time someone says that this COVID-19 thing is nothing but a drama, take them to hospitals and to the houses of those who have lost their family members because of this virus.
Yes, I know that death is inevitable but there are certain rules of living. You can't just crash your car into a truck by saying that.
And, if you're still trying to be a hero so don't try so hard. Just be a hero by wearing a mask, and by keeping a good physical distance with people. Do sanitization of your stuff using disinfectants; eat healthy and avoid dine-ins.
You've no idea how much lives you're saving by just following these simple rules.
You had me at 'Hello'
Some patients get it by a little exposure and some get it by frequent encounters. It depends on your healthy immune system. So, please don't try to break an ice with it. Always wear a mask and follow the forty rules that I wrote above. (Sorry Elif)
How to make your immune system strong? Well everyone already knows that so let's skip that part.
What's up doc?
Doctor checkup is necessary. This is not a movie and you are no tony stark. So please consult proper physician or viral specialist for your condition.
Don't try to treat yourself by your own remedies. For GOD's sake, mute those one-stop-solution-whatsapp groups otherwise you'll end up by drinking and eating every plant of your city. Trust me if treating COVID-19 was so easy then we wouldn't be standing at these numbers of deaths and cases. Pharmaceutical companies wouldn't be struggling so hard for the vaccines. No?
Please, ask doctor first that if he or she is willing to attend your visit. You won't be the only one going to the clinic or sitting in a waiting area. Don't be selfish. Send someone from your family to the clinic, who can pay your fees and then describe your condition on call. Also, inform in lab before going for X-ray or other tests. They will become cautious and do not entertain you with other patients.
This is for mild symptoms and mild breathing issues. If your condition starts deteriorating then contact government or private covid facility centres and get yourself admitted ASAP.
Isolation is the key
It is not so difficult to understand. When you get ill you distance yourself from others it's just simple as that.
But these earthlings never take anything serious. My friend got COVID-19 positive last month. Doctor told him to isolate for 14 days. But hardly after 6 days, I saw him ating at a famous restaurant with his family. I asked him, 'What is this?' And He simply replied 'I was craving for my favorite food'.
I asked him, 'Do you have any idea that someone and even you can lose your family because of this?'
Well! He hasn't replied me yet but I'm sure the reply would be 'But death is inevitable'.
Yeah! I agree, but think about the pain and suffering you or your family will face just because of your carelessness. Have you ever seen crippled people?
People who had tried to attempt suicide but couldn't succeed and now in bed for decades. Their death was also inevitable that's why they are still alive waiting for their time and cursing their attempt. It's not necessary that COVID-19 will only do damage to the lungs. It can affect other organs too including the brain even if you are asymptomatic. The issues can remain in your body up to 3 years and can actually cause long-term lifelong complications.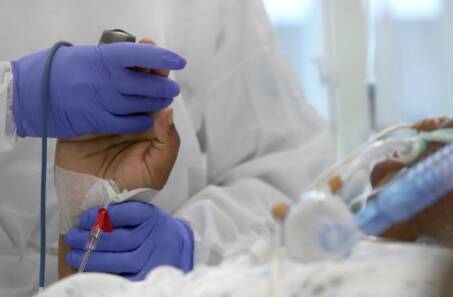 You need to take care of your life as a gift that GOD gave you. It's your duty to take care of your body and soul.
So, if your COVID-19 result are positive just go in complete isolation and surround yourself with books; learn something new through internet and eat healthy and pray.
I know it'll be very difficult to stay in a room for 14-20 days. But there's no other option if you want to save your life and family.
It's only isolation that can help in minimising the spread.
My timeline!
I started feeling unwell (flu, weakness, nausea, headache and severe body aches) on November 27, 2020. At first I thought that it may be the Thursday night cycling that's giving me an ache. I completely ignored my condition and kept my daily routine going. Weekend can cure anything. So, I just took rest on Saturday and Sunday and did what every Pakistani would do when in pain…took 2 Panadol. But it was not getting better and my condition was not looking normal. I kept my typical desi mindset going and continued to ignore my condition. But the scene changed when I started losing my sense of smell and taste on November 30. Somehow I ignored that too and slept.
On December 1, 2020 when I woke up for the office I felt dizzy. There was a major discomfort that I can't even explain. Then I realized that something is not right. I immediately isolated myself and called lab for home sampling of PCR test of COVID-19. My test was done at around 5pm that day. Meanwhile, the result came online at 7am next day.
I took medications like Panadol, cough syrup, Arinac forte, CAC 1000 with steam, fresh juices and dry fruits on Wednesday. The telephonic doctor appointment was on December 3. So, my proper medication started from Thursday night.
The condition (loss of smell/taste, flu, cough, weakness, discomfort, headache and body aches) was same till December 4.
But from December 5, extreme palpitations specially while sleeping, nausea, stress, anger, depression and loss of appetite added up.
It was my birthday on December 6 but I was in isolation and that too without a cake (sad enough). My condition from Dec 5 to Dec 14, 2020 remained the same.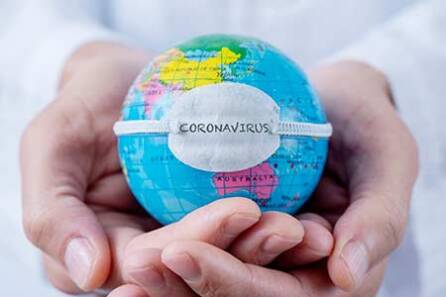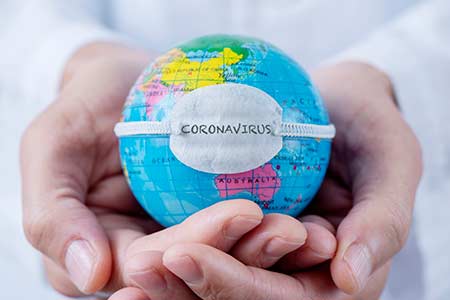 From December 15, I started getting better. Headache, nausea and stress were still there, although sense of taste was getting normal. On December 17, I called lab for PCR test and got negative result the nexy day. (THANK GOD).
Finally my isolation ended and I got out of my room after 18 miserable days.
On December 19, 2020, I am still having headaches and insomnia issues. The sense of smell and taste is 50% back but overall I am feeling better. So, it's been 23 days to date.
COVID-19 is no joy ride or it wasn't for me at least. Everyone was recommending to watch movies and seasons to pass isolation time. But it wasn't easy because of headaches and brain fogging. So, I mostly spent my time by just sitting on bed or sometimes using social media to distract myself. Overall nothing was helping.
Costing
PCR test (6500 each) x 2 = Rs13,000/-
Other tests (CBC, Serum ALT, LDH, CRP, Ferritin and PCT) = Rs11,280/-
Medicines = Approx. Rs5000
Disinfectant spray/sanitization of complete house = Rs5000/- (Depends on the area)
(Oximeter, Steamer etc are not included)
This cost could be very high if GOD forbid I had developed any breathing issues or other complications. I have personally seen some complicated cases costing more than a million to a patient family. So, please I am again requesting you all to take care as much as possible. Don't take it lightly.
This is not just a common cold and flu once it gets into your body it won't be out easily without affecting anything. COVID-19 or coronavirus is not ending soon and vaccinations will take time, all we can do is take care of ourselves.
Also Read: This Selfish COVID-19 Positive Man Escapes Isolation To Go Shopping
What do you think of this story? Let us know in the comments section below.