With around a cumulative 500,000 views on Facebook and YouTube , this music video has been awarded as the best Pakistani Music Video of 2016 at the Lux Style Awards.
Being a Pakistani and a music enthusiast has been very difficult for anyone to be lately. There was a time when Pakistani music industry was churning out multiple top quality songs and music videos to accompany them. We also had various music channels popping up every now and then, something which reflected the fertility and profitability of the industry.
But everything has gone downhill for the music scene in Pakistan. There are hardly any musicians that are creating new, fresh sounds with their videos because the payback is close to nil. And who can blame them? A song requires a lot of effort and time to be produced and a music video needs a lot of money.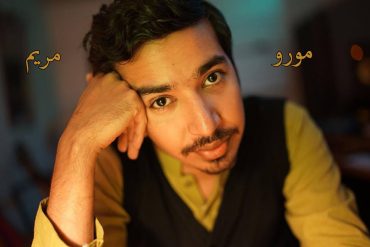 Amongst all the hopelessness, a Pakistani musician and filmmaker; Taimoor Salahuddin aka Mooroo, has risen and has taken the challenge. Going through his YouTube channel, you'll come across many songs that have a very fresh feel to them. And not just that, the ideas are very well fleshed out.
Mainstream Recognition
In the 2016 Lux Style Awards, his music video for the song "Mariam" was recognized by the mainstream industry and was awarded the "Best Music Video of The Year" award.
The concept, not only fresh and visually appealing, requires a lot of effort to pull off. The Director of Photography; Salman Noorani, has done a fantastic job in its execution. We need to do our job and support, in any way possible, to ensure the future of Pakistani music.
What do you think of the video?  Who, do you think, is working hard to bring the Pakistani music industry back on its tracks? Let us know.