Gaming peripherals are the most important things for the gamers out there. It's something that gamers spend thousands of dollars on and feel satisfied after using it. But the desire of getting hands-on with every new peripheral never ends.
As time passed, peripherals reached the next level and upgraded which allowed gamers to have a better experience. Apart from mouse and headphones, there's another important peripheral that plays a huge role and is transformed purely.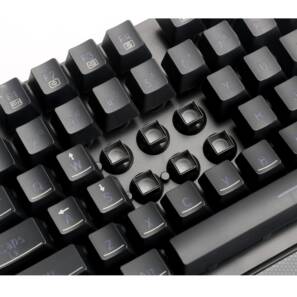 Keyboard! It's a whole new world where it has membrane keyboards usual, but looking at the demand and growth in the gaming community brands decided to make something specific for gamers. Something that identified as a gaming peripheral and allowed gamers to say goodbye to old membrane keyboards.
Mechanical keyboards are famous in the gaming community and gamers love them. People love the clicky sound of it, the speed of registering keys, and every detail of it. Most importantly RGB lights play a significant role in gaming keyboards.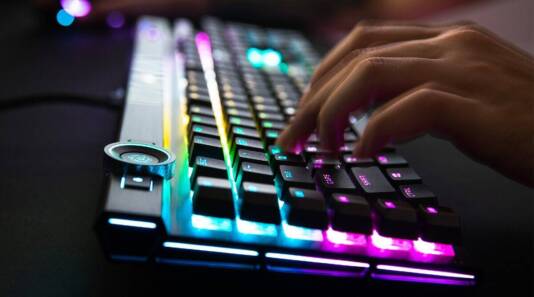 Nowadays, there are tons of gaming keyboards or say mechanical keyboards out there. People mostly used to have difficulty choosing the best mechanical keyboard, because they aren't aware of it and it cost thousands of dollars.
Yes! Mechanical keyboards are expensive but worth investing in it. A mechanical keyboard has its world which consists of switches too that play an important role in it. Because when it comes to a mechanical keyboard, switches do matter a lot and there are several out there.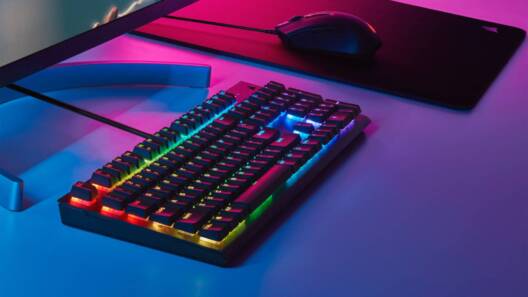 So, how about those who are thinking to invest money in a mechanical keyboard, but don't know anything about it? Having questions like, is it worth spending compare to a membrane keyboard? What's the difference between mechanical and membrane? And lastly the best budget mechanical keyboards on the market.
Everything will be answered here and without wasting more time let's enter into the world of a mechanical keyboard.
What is Mechanical Keyboard?
One of the main reasons that separate mechanical keyboards from membranes are that mechanical have switches under the keys. These special keys are made of moving parts: a hard plastic "stem" contains two metal contacts and a spring underneath.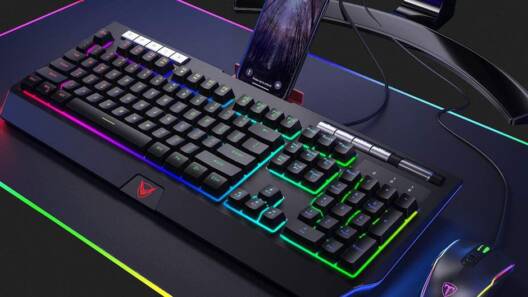 As mentioned switches, there are three main switch categories:
Mechanical Linear Switches
Linear switches are highly recommended by the pro gamers out there and streamers. It's the is the simplest mechanical switch, because it's such kind of switches gamers highly prefer to use it. Because it allows for fast and unambiguous control within a game when fractions of a second count.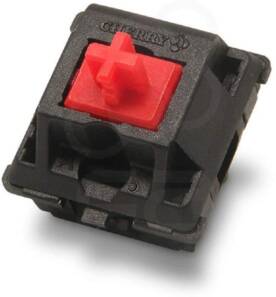 Many of the brands sell switches, Cherry brand is the best known to the world. The Cherry MX Red is a very common linear switch.
Mechanical Tactile Switches
Now next comes Tactile Switches, it's sort of similar to linear switches but here is a bump in the middle of its downward travel. It's also famous among the writers because each key doesn't need to travel as far to actuate.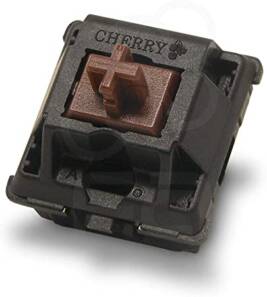 One more important thing is it's quieter than linear switches so for those who want to do gaming with a pure mechanical feel but don't want clicky loud sound then go for it. In Tactile switch, Cherry MX Brown is the most common in the market.
Mechanical Clicky Switches
Now comes the clicky one, it's for those who love loud key press sound and satisfies them. By the name you can imagine, it's the loudest mechanical keyboard because every stroke results in a clicking sound.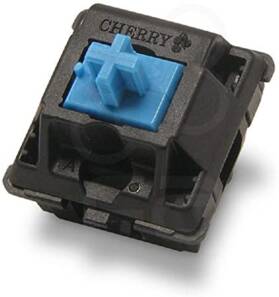 Clicky switch keyboards are for those who use them alone because if you are surrounded by people it might disturb them. It has Cherry MX Blue is perhaps the best-known clicky switch.
What's the difference between membrane and mechanical keyboards?
Now, why would you spend so much money on a keyboard? That's the main question that comes in and it's fair enough. This question takes you to the next one, what's the difference between membrane and mechanical keyboards?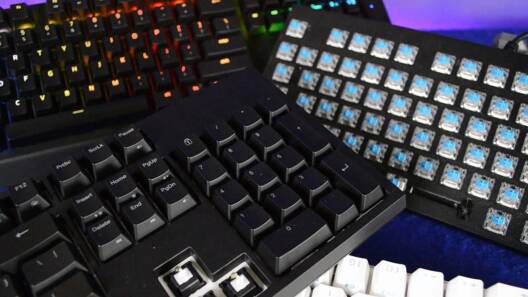 To make it simple, mechanical keyboards use a spring-loaded mechanism to press a physical switch, whereas membranes use rubber domes and you need to push it down with each keypress to connect to small electrical contacts.
Membrane keyboards nowadays don't exist at all, it's outdated keyboard and is used for office use only. But if you are legit searching for gaming and typing a keyboard that satisfies your desire then mechanical is the best choice.
To have a better understanding look at the chart down below:
| | |
| --- | --- |
| Mechanical | Membrane |
| More satisfying and tactile | Quieter |
| N-Key rollover | Cheaper |
| More durable | Softer typing feel |
| Customizable | Sometimes include more features |
Best Budget Mechanical Keyboards In Pakistan
After all the guidelines towards the mechanical keyboard, now it's time to jump to the main part where gamers get to know the best mechanical keyboards out there. In Pakistan, the gaming community growing rapidly and gamers want to spend money on good peripherals.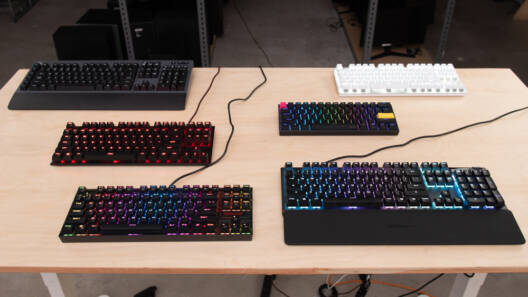 Because one big and authentic brand product can last you forever. Depends on your usage, if you are a raging player then sorry it won't.
The list consists of semi-mechanical and full mechanical keyboards. By budget it doesn't mean, you get mechanical keyboards in 2k or 3k, as mentioned above mechanical keyboards, are expensive.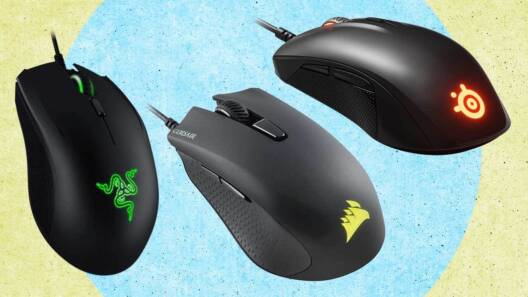 Just like a budget mechanical keyboard, there has been a lot of debate about the best gaming mice and you can check out the link for gaming mice too.
Logitech G513 LIGHTSYNC RGB MECHANICAL GAMING KEYBOARD
Logitech has been around in the gaming world and produced some great peripherals for their customers. In budget mechanical keyboard, Logitech G513 LIGHTSYNC stands tall with great performance and having premium quality.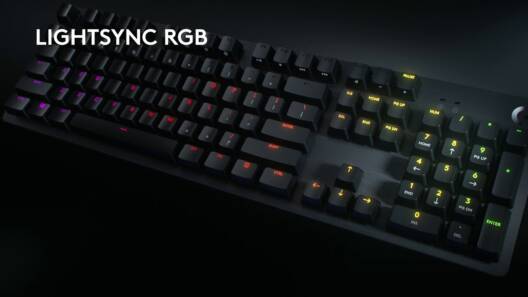 One interesting feature of this keyboard is the LIGHTSYNC RGB that gives you a special effect and you can customize it on your own. One great advantage of going with the G513 is that you can get your favorite switch keyboard. It offers you advanced GX mechanical switches, GX Blue (Clicky), GX Brown (Tactile), and GX Red (Linear).
Cooler Master CK552
Next in line is Cooler Master CK552, it's one of the best budget mechanical keyboards in 2022. It has everything to offer, it comes with Gateron Red, Blue, or Brown switches and the build quality is premium.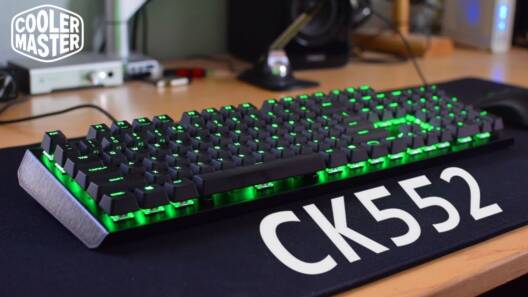 It has a Solid aluminum top plate, you get a variety of switches, and comes in the category of budget mechanical keyboard.
HyperX Alloy FPS Pro
From full-size keyboards to Ten Key Less nowadays highly in demand for gamers and writers. HyperX Alloy FPS Pro is one of the most famous mechanical keyboards for gamers. By the name FPS, you can guess that it's specially made for FPS gamers out there.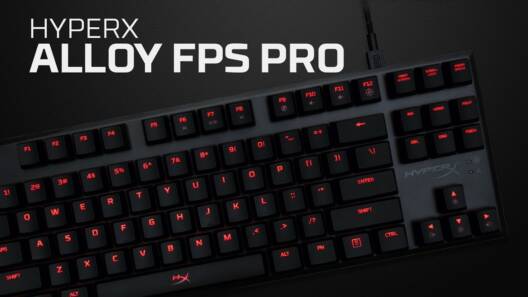 It has Cherry MX Red or Blue switches and HyperX offers you the best MX switches than its rivals. The design is compact, detachable cable makes for easy transport and Solid steel construction should withstand heated gaming sessions.
HyperX Alloy Elite RGB
Looks like HyperX leading the mechanical keyboard and is budget-friendly. HyperX Alloy Elite RGB offers you some great features and most importantly affordable compared to other brands like Razer which gives you a membrane keyboard in the budget category.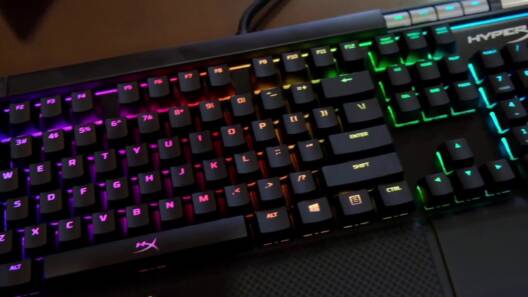 Along with that, different varieties of switches such as Cherry MX Blue, Brown, and Red. Media control buttons, wrist detachable feature, and premium build quality that satisfies every need.
Corsair K100 RGB Optical
Talking about the mechanical keyboards and don't mention Corsair wouldn't be justice to the list. Because Corsair has been producing some insane budget-friendly peripherals for their precious customers with top-notch quality.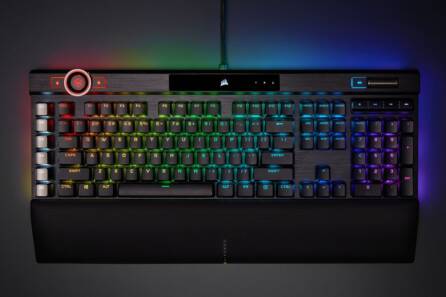 Corsair K100 RGB Optical is last but not least one of the choices of gamers. It gives you their Corsair OPX switches in full size. It has responsive optical switches and better RGB lighting. The build quality stands tall and there's no compromise on it.
So, that's the complete tour of the world of mechanical keyboards. You can see why gamers and writers have shifted their interest from membrane to mechanical. The demand is huge in this market and brands are introducing endless models. You can also check out the budget gaming headsets to hear the footsteps in best way.
What do you think of the story? Tell us in the comments section below.