By now, we all know how Instagram has taken over the youth in terms of showcasing their talent online. According to a survey, Instagram is the most engaging and fastest growing platform among the rest and especially for the youngsters in Pakistan. More and more people are taking their visual stories to Instagram and now, even brands are leveraging this space to market themselves in the smartest way possible. Among these brands, Telenor has taken a different approach where they are interacting and engaging with their customers by giving them a platform to show their photography passion and express the love for Pakistan, its people, culture, food, and so much more!
This time, Telenor is celebrating something very special!
They're celebrating you – their 100,000 Instagram followers! That's not all. Telenor is proving that the relation between a company and the people who make it what it is, is very important. They are doing so by its flagship Instagram campaign named #TelenorXPakistan. But what is exactly is TelenorXPakistan? What started as a Tourism Day campaign in April 2018 to celebrate the love for aesthetic visual content from the passionate photography enthusiasts from across Pakistan quickly evolved into a platform to celebrate and showcase the love for Pakistan and of course, Telenor!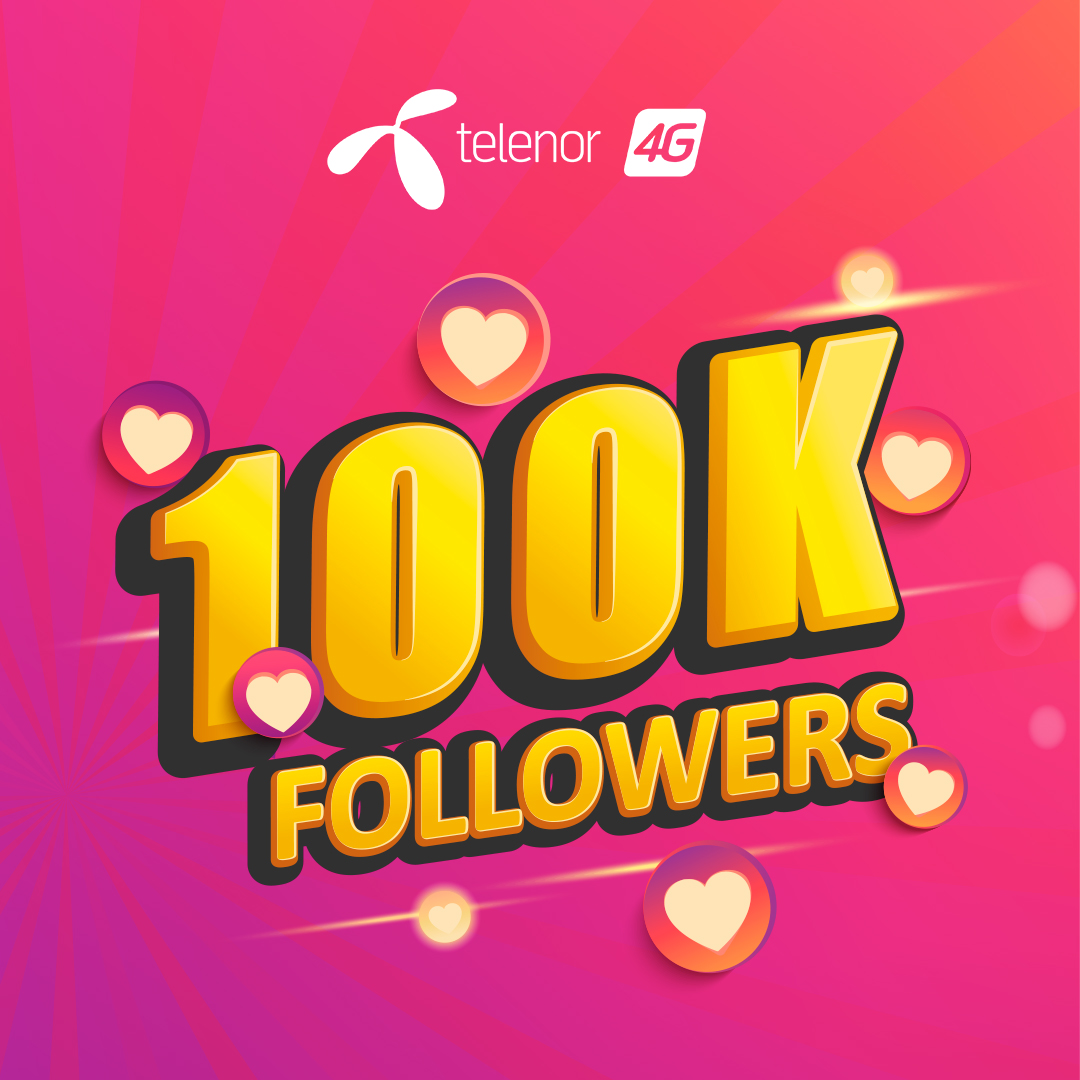 The campaign evolved gradually and even leveraged trends such as the one on 14th August (Independence Day) which brought forth the traditions, culture, and everything that makes Pakistan what it is. Under the same campaign, recently, Telenor Pakistan conducted the first ever Photowalk at its head office, 345 where photographers from various universities were invited to explore it as a workplace! 
Some insane shots from the Photowalk!
Woah!
Moreover, over 17,000 Instagram posts have been submitted under the hashtag #TelenorXPakistan making sure that this is one of the biggest user generated content platforms in Pakistan.
So, we scrolled (read: stalked) through their Instagram account and were left absolutely stunned! Pakistanis sure have amazing photography skills and aesthetics! Don't believe us? Have a look!
Doesn't look like Pakistan now, does it?
A snippet of what you might have probably missed on Pakistan Day!
The people! <3
Tradition and culture captured in the most beautiful way!
Absolutely brilliant!
We legit cannot get over this picture!
Yes, guys, this is hamara pyara Pakistan! 
Their Instagram page is full of contributions from their followers, which they promote and serve as a family-like-interaction model which is doing wonders! From photo-contests to tourists experiences, it's all there!
We wish Telenor the best of luck in their future endeavors and back their claim of keeping the customers first, engaging with them and producing stories that make 'us' feel important!