On Sunday, a new King emerged in Pakistan's Tekken community, Atif Butt has been crowned as the new "King of the Iron Fist" after become the Tekken World Tour 2022 winner in videogame tournament Amsterdam, Netherlands.
No doubt, the Pakistani Tekken community is increasing rapidly and getting stronger. Pakistani players have been dethroning international elite players and making their way into the big leagues.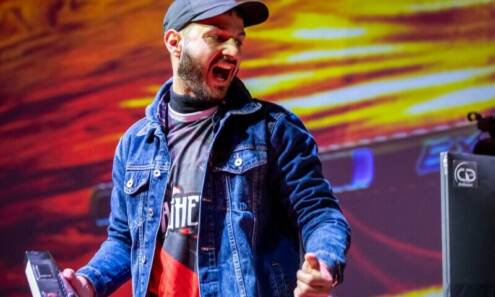 For the past few years, various Tekken players have evolved in the Tekken world and tried to make their way like Arsalan Ash. Atif Butt was one of them and rose like a phoenix out of nowhere.
It's no surprise if he had outnumbered his opponents because international Tekken players couldn't understand the Pakistani gameplay at all.
Tekken World Tour 2022 Winner – Atif Butt
The Tekken World Tour (TWT) series from videogame producer Bandai Namco Entertainment Inc put together an international offline tournament series where the "best compete to be crowned The King of the Iron Fist".
The series kicked off back in on June 24 with regional tournaments in 16 regions, including Pakistan as its region for the first time, to culminate in the final tournament.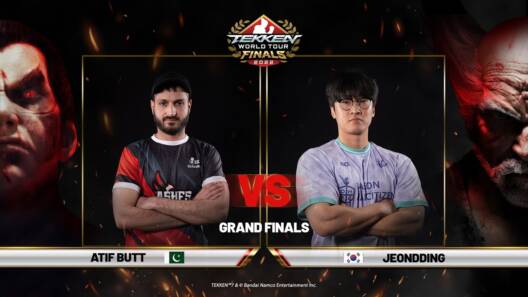 The tournament's final was played at the Theatre Amsterdam on Saturday and Sunday. Atif Butt played like a pro player, calm and composure can be seen throughout the rounds.
Pakistani players have become the nightmare for Korean and Japanese players out there. Ever since Pakistani Tekken players started playing tournaments, they have thrashed almost everyone. Just like Atif Butt did and became the King of the Iron Fist.
Winning Moments
Tekken World Tour 2022 winner, Atif Butt after an epic win expressed his happiness over the historic win, "Alhamdulillah for everything!
I would like to thank Allah, my family, my friends, @ashesgamingpk, and every one of you who supports me and keeps me going! Thank you all for your prayers! I'm out of words right now, it's all very surreal! Pakistan Zindabad!"
Bandai Namco Esports' Twitter account shared the winning moments on their account, on the other hand, Tekken's official Twitter account said: "It's official — the new King of the Iron Fist is Atif Butt."
Tekken's official Twitter account said: "It's official the new King of the Iron Fist is Atif Butt."
Back in 2019, Arsalan Ash became the World's Best Tekken Player. And from there he brought the Tekken wave to Pakistan.
What do you think of the story? Tell us in the comments section below.