In an unforeseen turn of events at Rohri Junction railway station, a juvenile thief was seen stealing a brake lever and shaft from a moving train. Police claimed to have arrested a teenage boy for stealing iron from a moving train in Sukkur.
According to the details, a shocking video of the accused stealing brake plates from a moving train surfaced a few days back. In the footage, the boy, who appears to be minor, hanging from the side of the train's locomotive engine. Surprisingly, he risked his life and limb to reportedly steal brake plates underneath it.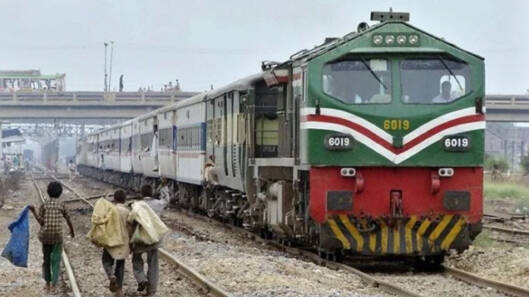 Earlier on April 1, the Rohri police had registered a first information report (FIR) against an unidentified boy after a video of him stealing from a moving train surfaced. After the video of the stunt began doing rounds on social media, the Rohri police swung into action and registered the case against the daredevil boy.
According to the police, the train, the boy was seen clinging to, was Hazara Express and it was traveling to Karachi. The short clip, which was recorded and posted by a citizen, seems like a scene straight out of a movie scene. However, it is real as a minor boy was spotted clinging from an iron rod of Hazara Express.
Here is the video of the daredevil boy!
The police registered an FIR against the boy after the video aired on mainstream media. It alarmed the local law enforcers. Acting on a tip-off, the police conducted a raid at a house in Sukkur and apprehended the suspect named Sarfaraz Sheikh.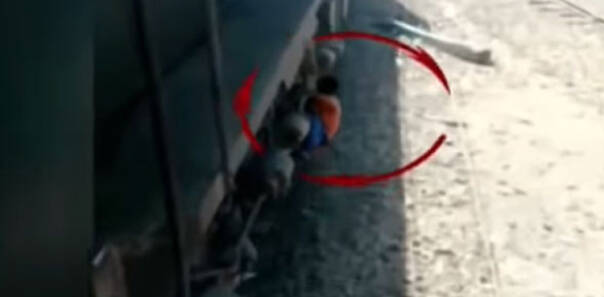 After the video of him stealing from a moving train aired on TV, the police said that Sheikh changed his appearance to evade arrest. Nonetheless, the police on Wednesday claimed to have arrested the suspect.
As per reports, Pakistan Railways continues facing losses of billions of rupees annually. This is mainly due to the electricity meters that have not been installed in the Railway colonies. Railway employees have been using electricity for a long time but have not paid the bills. Due to this reason, the financial burden is borne by Pakistan railways. This is the height of corruption in the country!
Last year, CCTV footage caught a 9-year-old boy stealing a car from the Sea View area, Karachi. The kid used to drives the vehicles until and unless the fuel ran out. Once it did, he left the vehicles wherever they ran out of fuel. The police dealt with him in the right manner. However, it remains baffling as to why kids are exposed to such deviance.
What do you think of this story? Let us know in the comments section below.