While the young and stunning model Neha Rajpoot and the renowned businessman Shahbaz Taseer have successfully tied the knot, social media users are still in disbelief that it actually happened. In addition to the backlash, the newlyweds have also been facing heavy trolling.
The model turned actor Neha and Shahbaz, the son of the late Salman Taseer, were rumored to have been romantically involved for some time. They were spotted together on many occasions.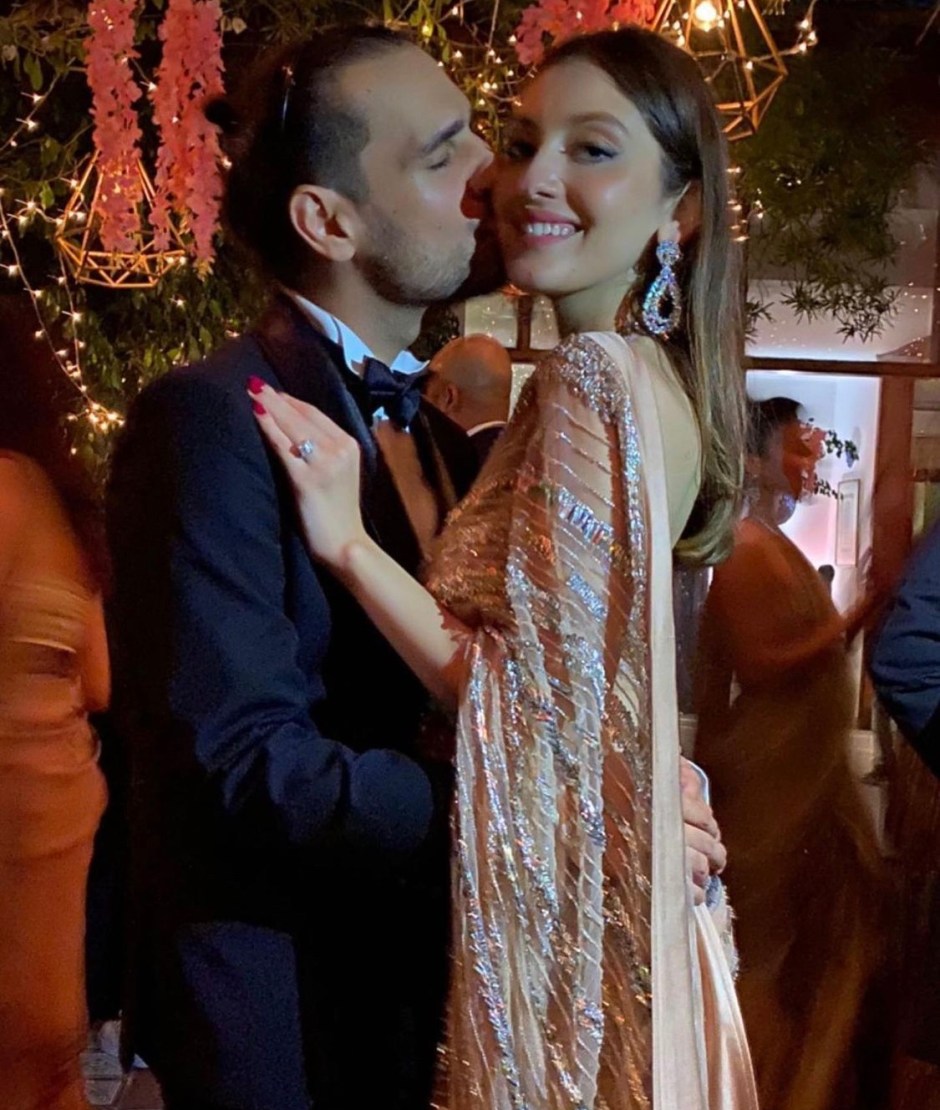 From the moment their wedding festivities started, it was already clear that the couple may not receive praise or congratulations from social media users for perhaps the right reasons. Remember the way that people reacted to Sadaf Kanwal and Shahroz Sabzwari's marriage? Well, they did not react any differently to this couple's marriage. 
A picture of Neha and Shahbaz recently surfaced on the internet and social media users had a field day taking the mickey out of the latter. In that picture, which seems to be old and taken at someone else's wedding, you can see the couple dressed in fancy outfits.
It was not long before the Twittersphere noticed something odd about Shahbaz's hex tie. Taking to the bird app, a user shared the picture and wrote, "Help, his tie looks like the paint samples they give when you are trying to decide what shade to paint your walls".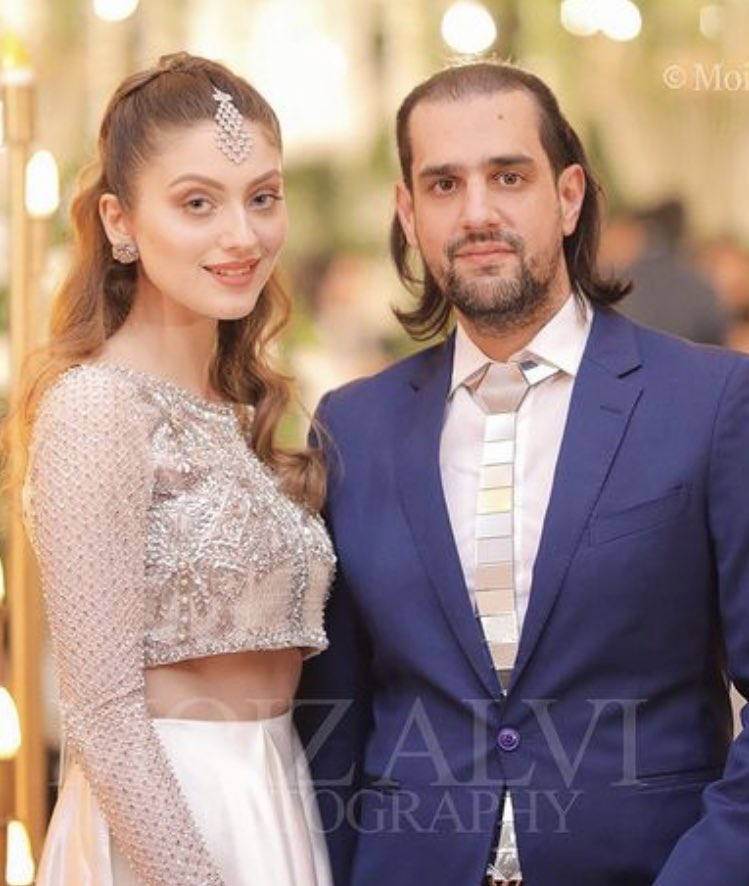 But wait… netizens did not only compare his tie with a paint sample card but also to a urine test strip. While some noticed his peculiar tie, others could not make sense of his unkempt hair. At the same time, there were some who questioned why the model chose to marry him.
Have a look at some reactions
Even Shahbaz Taseer enjoyed the comparison of his tie with a urine test strip…
LOL!
It may be recalled that during the five years when Shahbaz was abducted, he was married to Maheen Ghani. She waited for him for those five years and when he reached home safely, the couple announced the birth of their child a year later. However, their daughter was not even a year old when the couple split up.
It was a shock to the world that they had separated because it was a love story made in heaven: the wife waits faithfully for her husband, and at last he returns. But what transpired?
Subsequent to the divorce news, rumor had it that the reason behind the big decision came in after Shahbaz was caught cheating on his wife. However, it was only recently that the rumor was confirmed as he married the model.
Well, the internet certainly is a funny place where people can turn anything into a laughing stock
What do you think of this story? Let us know in the comments section below.