With changing trends, mobile gaming has become the new big thing. Instead of lugging heavy gaming equipment everywhere, youngsters prefer having a smartphone that packs all the gaming essentials and more.
However, choosing the perfect device with all the latest gaming features can be a hard call to make. The latest POVA 2 by TECNO is the answer to all your gaming problems as it comes with a mighty battery, a powerful processor, and so much more.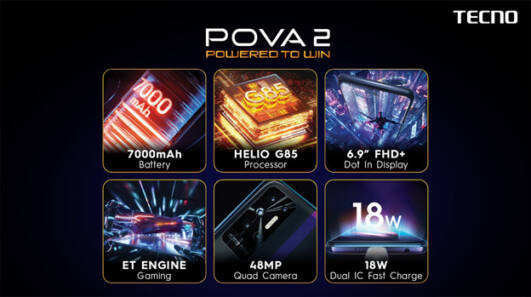 What has thrilled smartphone users the most about the POVA 2 is its mighty battery. Equipped with a 7000mAh battery power, the POVA 2 brings an endless battery supply.
So, whether you're playing heavy games or binge-watching videos, running out of battery will be the last of your worries.
Not only this, but the device also comes with the Dual ICs 18W charger, making sure your phone is charged in no time so you can enjoy limitless smartphone usage.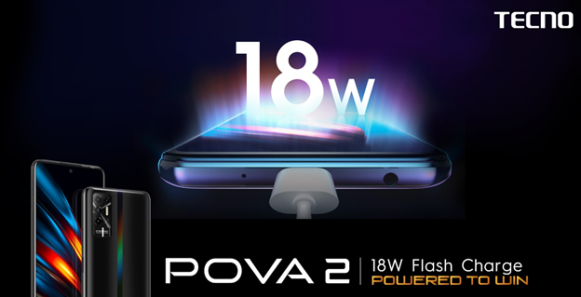 For a grander gaming experience that competes with expensive gaming consoles, the POVA 2 includes features such as ET Game Engine, Magic Button, WeZone, Voice Changer, and hardware-based Gyroscope.
POVA 2 exceeds the youngster's demands by bringing the power of the MediaTek Helio G85 Gaming Processor. This powerful system will ensure smooth and fast gaming, letting all your heavy games like PUBG, Free Fire, etc.
Your skills will become invincible as the processor comes paired with a 180Hz touch sampling rate.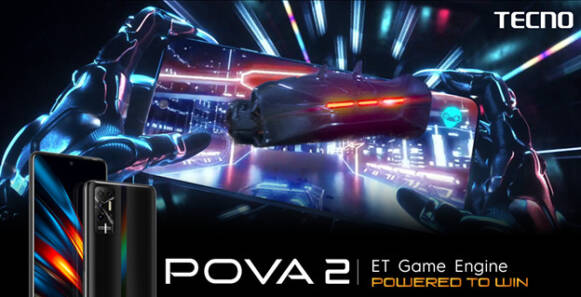 Besides gaming, some other features include a 48MP Triple Camera and a 6+128GB space for storing games and photos.
If you're still hesitant about getting yourself this gaming beast, we're sure the aesthetic design and sleek body of the POVA 2 will change your mind!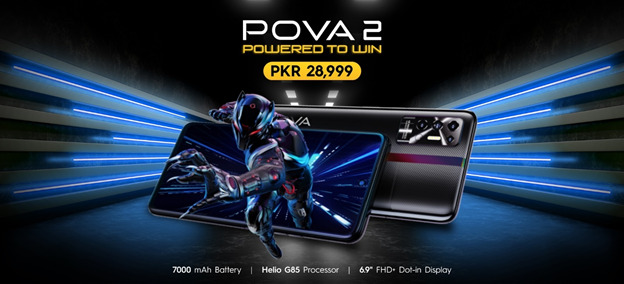 Now the POVA 2 is available in the market nationwide, so head out now and grab your latest gaming partner at the affordable price of PKR 28,999 only.
What do you think of the story? Tell us in the comments section below.