It's not a hidden surprise, that Pakistani gamers have found absolute fondness for Garena Free Fire. What started as a leisure activity for many players of Free Fire, has now become a competitive scene. Get ready for a rap song for Garena Free Fire for FFCS.
The seriousness and intensity of the game only rise, as players start outperforming others, and then the question rises, what's next?
On the same context, Young Stunners, the most dynamic and famous rap duo of the Sub-Continent, hailing from Karachi, have come out with a crazy rap song for Garena Free Fire for FFCS.
The dynamic duo of Talha Anjum & Talha Younus, is widely renowned in the world for their word-play and flow on the beat.
The song, "Hatto Bacho" by Young Stunners, is about how 4 different people, living 4 different lives, come together from their mundane lives to achieve somthing BIG.
Here's the teaser for the Young Stunners x Free Fire song – to be released on 20th November
In the video for 'Hatto Bacho' – the storyboard shows how you can overcome all odds in life, if you, stick together!
An office worker, a retailer, a content creator, and a university student – all living their lives with their own dreams, worries, and daily chores. But together, from the underdogs, they become the ones to beat!
It was once they got playing together, and understood the extent of their own skills in the game, they went competitive. The sense of 'something missing' in their daily lives, before Free Fire, continuously put them under the pressure of going big, or going home.
And then boom, one day, it all fell into place. These 4 extremely gifted players become very good friends as well, and all are equally passionate about the beautiful game. And it is this drive for passion, which makes them who they are! So, HATTO BACHO.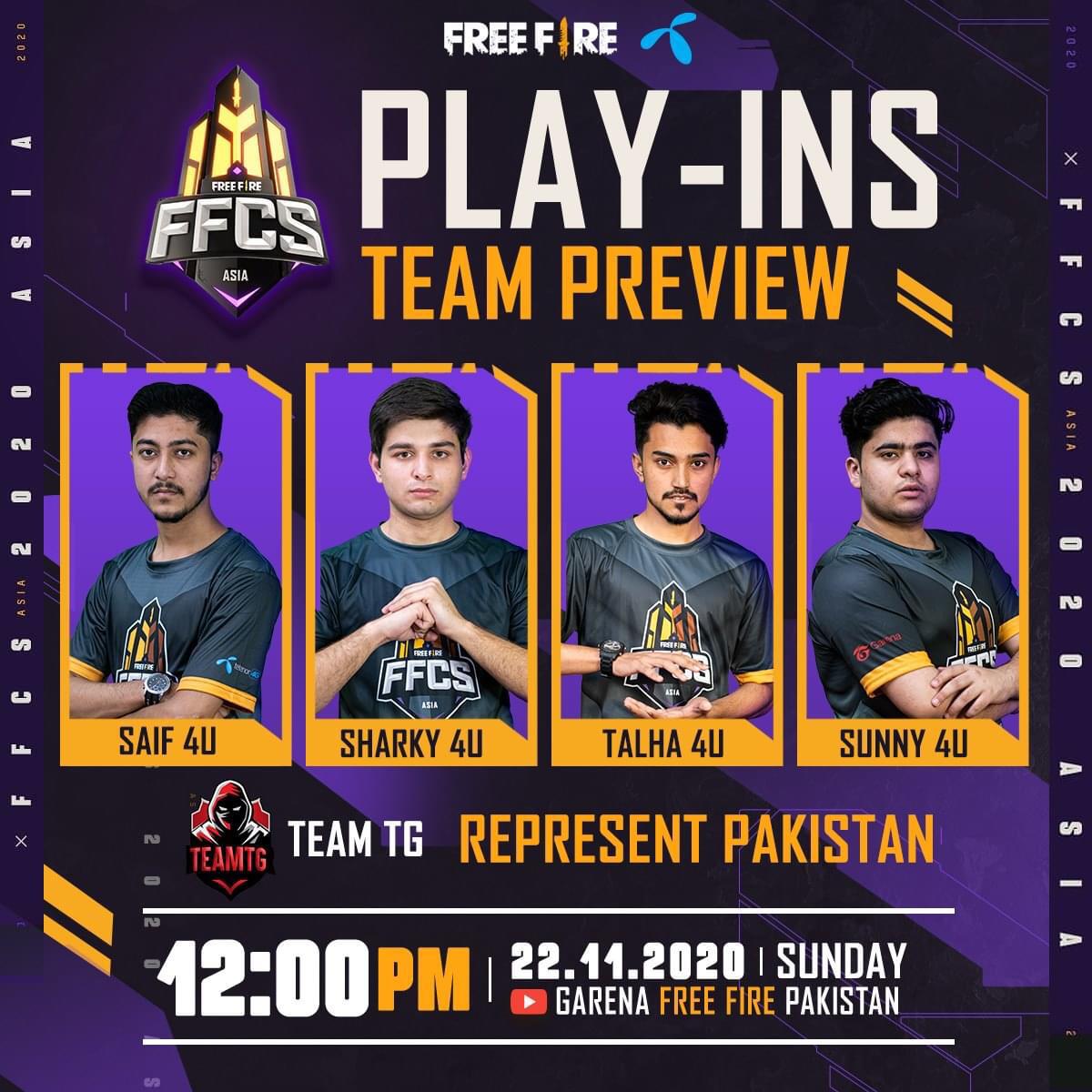 This is the exact same situation, Team TG, from Pakistan was in. It was the same for them, when they started playing together and got really good at the game. Fast forward some time, today, the same players: TG SAIF, TG SHARKY, TG TALHA, and TG SUNNY, are about to represent Pakistan in the Garena Free Fire FFCS – Asia 2020.
The play-in will begin at 12:00 PM, PST, on the 22nd November, 2020 (Sunday). You can watch all the matches LIVE on Garena Free Fire's YouTube Channel.
The competition will not be an easy one, as there are 12 top competitive teams from Asia, fighting for the trophy, which includes two teams from India as well. Other countries present in the tournament are Vietnam, Thailand, Malaysia, Indonesia, and Chinese Taipei.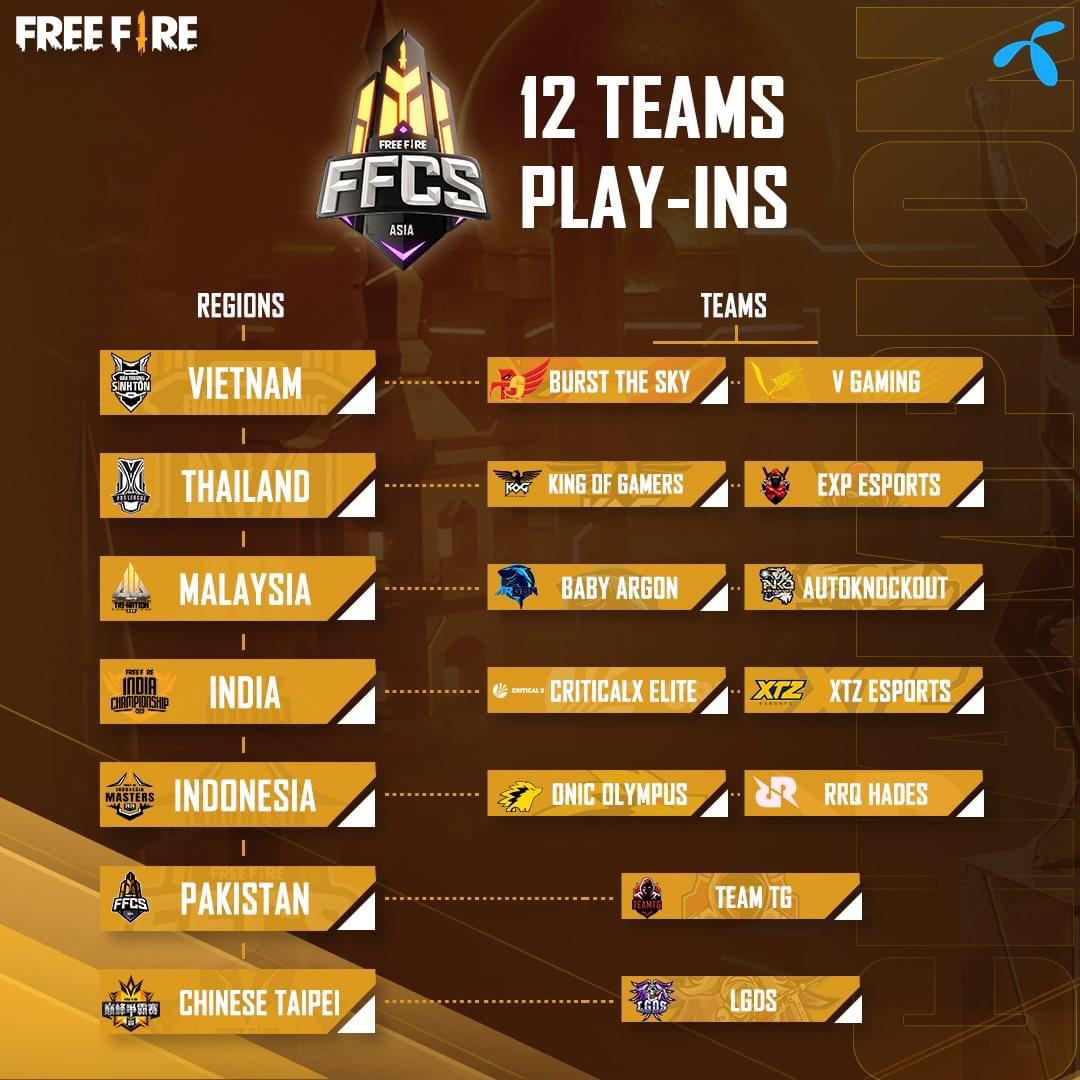 However, the journey was never supposed to be easy, nor was it. When these 4 different guys, from different backgrounds, started playing together – they had no idea that one day, they would represent the Green & White of Pakistan on the international stage.
Their passion and love for Free Fire, has brought them from nobodies, to the 4 dudes representing Pakistan in the Free Fire Continental Series Asia. And it doesn't just end here, Team TG is very confident that they WILL BRING THE TROPHY HOME, to Pakistan.
These guys deserve all our love and appreciation, along with the motivation needed to win the tournament. Not only this, but it is pertinent to add here that appreciation is due for Garena Free Fire as well, the game that is indeed unilaterally promoting Pakistan's E-Sports competitive scene.
So, make sure you support Team TG when the time comes. Here's to hoping and praying, that this opportunity given to Pakistan by Garena Free Fire, doesn't go to waste – and Team TG end up bringing laurels for the country!
Godspeed, boys!