Despite an unfortunate turn of events that may have been caused by the teacher's negligence, when the child suffered an eye injury, neither the teacher nor the school admitted responsibility.
Parents of a second grader student wrote a lengthy post about Mama Parsi School's negligence over a teacher who injures their child's eye during class.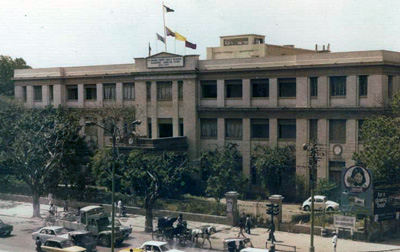 "On the 1st of Nov, my daughter Aaira Sheikh, who is a student of grade 2 at Mama Parsi School, Karachi suffered an injury on her eyeball due to criminal negligence and recklessness of her English class teacher, Ms. Asma Khalik," read the post.
"The said injury has not only caused physical pain and bodily harm to my daughter but has also led to acute mental trauma and agony. The sad incident occurred when Ms. Asma Khalik abruptly and recklessly picked up a book from Aaira's desk. As a consequence of such irresponsible abruptness, Aaira's right eyeball got scratched. Since then Aaira's right eye is swollen, and the scratches are causing her great physical pain."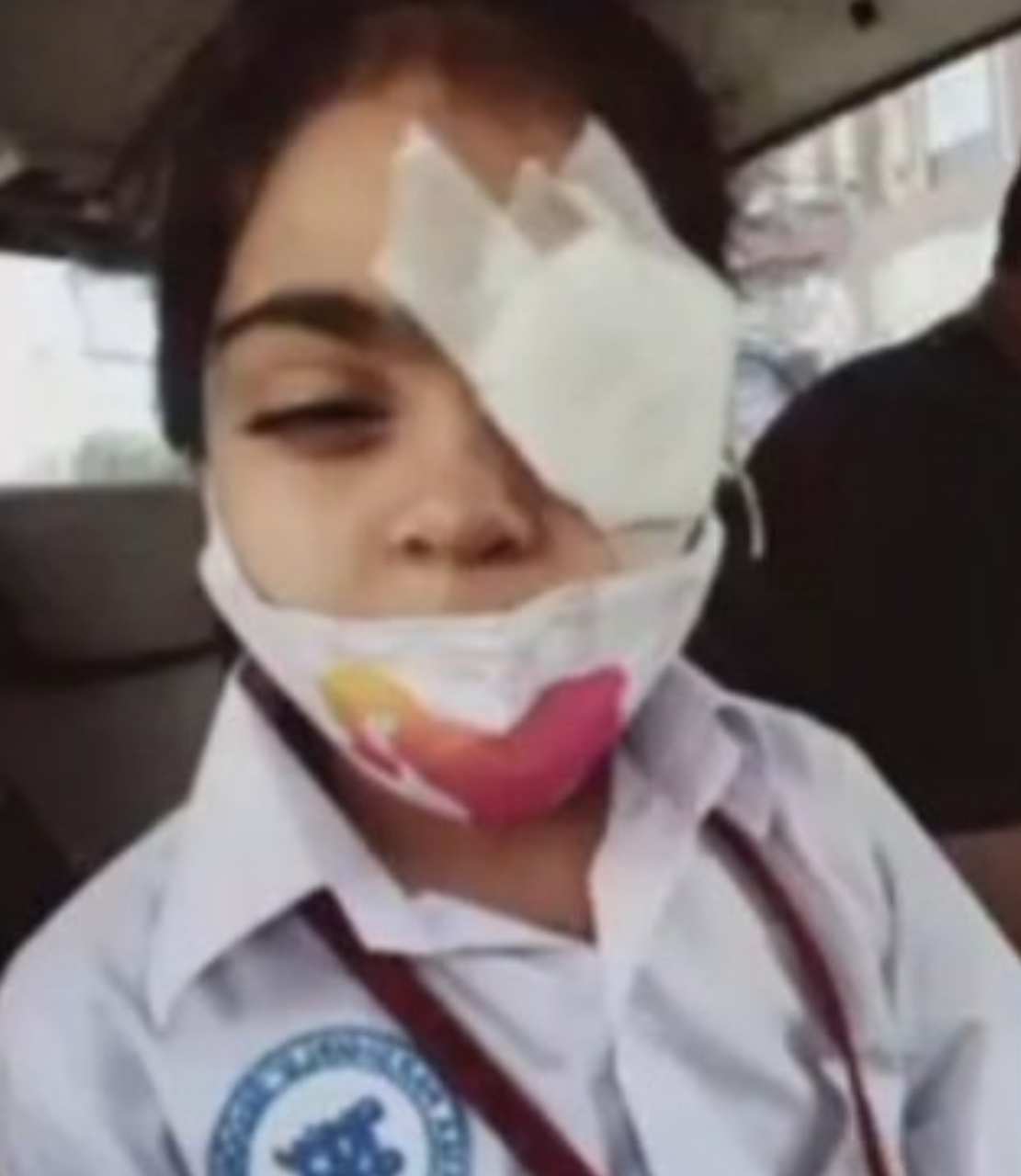 "After learning about this unfortunate incident, I and my husband went to see the school's principal, Miss Furengeez Tampal," it further read. "During the meeting, she reluctantly apologized to us, however, refused to accept any responsibility. She refrained from admitting that Aaira suffered because of her teacher's carelessness/negligence."
"She was callous and indifferent," emphasized the mother. "Instead of showing remorse and admitting responsibility, she unwarrantedly blamed Aaira for everything. I and my husband are very furious at the school's indifferent and ruthless attitude."
Blaiming the victim
"To add salt to my wounds, the school principal refused to accept responsibility and attempted to shift the responsibility, and blamed the victim," she added. "I would like to send out this message to all parents not to stay silent whenever they have to cope with such unfortunate events."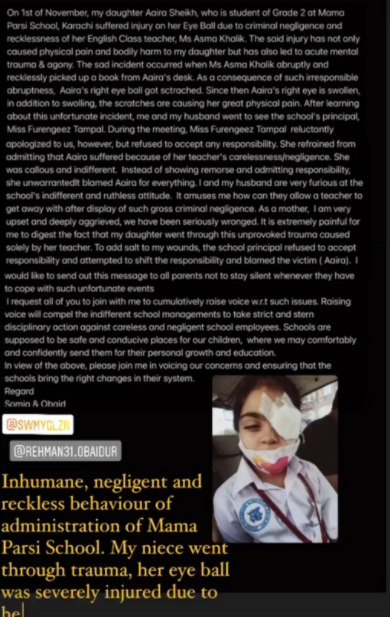 "I request all of you to join with me to cumulatively raise your voice over such issues. Raising voice will compel the indifferent school managements to take strict action and stern disciplinary action against careless and negligent school employees. Please join me in voicing our concerns and ensuring that the schools bring the right changes to their system," the post concluded.
Ideally, schools should be safe and conducive places for children, where parents are able to send them with confidence and comfort for their personal development and education.
Any incident of this nature should at the very least result in the school taking responsibility and doing something rather than shifting blame to the victim while doing nothing. For instance, a school recently terminated a teacher after she brutally hit a student with a ruler for laughing during class.
What do you think of this story? Let us know in the comments section below.