Taylor Swift cat worth is the new social media influencer and cute pets are playing the main role in running social media wild.
Their guardians behind the curtains of the account monitor the accounts and put their cats in the spotlight.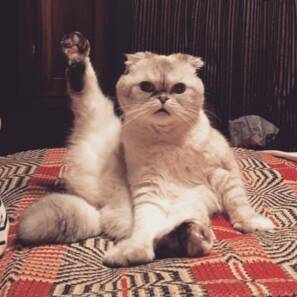 Recently, All About Cats released a list of the richest pets in the world. The list also includes popular singer Taylor Swift and its precious worthy cat named "Olivia Benson".
Her cat undoubtedly looks gorgeous, but apart from her beauty, Olivia's net worth is something that grabbed everyone's attention.
Taylor Swift's Cat Worth
America's sweetheart Taylor Swift's cat Olivia Benson ranked third with a net worth of $97 million.
The whole list was created by All About Cats, they gathered maximum information from Instagram and analyzed the accounts of well-known pets and their owners to gauge how much capital each animal could earn per post.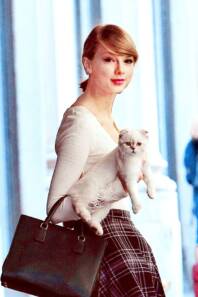 Unlike others, Olivia doesn't have her own Instagram account Taylor has been exhibiting her precious cat on its own and Benson has managed to earn millions through her appearance.
"Olivia has found success outside of the world of Instagram influencing. The Scottish Fold earned her fortune starring alongside her owner in several music videos, has crafted her merchandise line, and has had cameos in many big-budget ads, including for the likes of Diet Coke and Ned Sneakers," stated the aforementioned website.
Taylor Swift has always been supportive and does charity work. Back in 2019, she paid a Pakistani student's university fees.
What do you think of the story? Tell us in the comments section below.