Before coming into the power, Prime Minister Imran Khan showed his resolve to calculate taxes. The Pakistan Tehreek-e-Insaf government tried to enlarge the tax net and enhance the economy. In the tax year, 2018 to 2019 ample taxes are collected from various cities of Pakistan. However, the taxes are still not up to the mark.
PM Imran Khan though faced several economic crises, he with the help of the Federal Board of Revenue (FBR) collected billions in tax.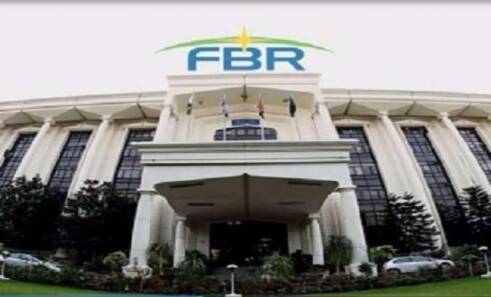 Here is the list of top ten tax paying cities of Pakistan
1: Karachi
Karachi has topped the list as the city paid Rs572.5 billion for the tax year 2018-2019. Furthermore, tax accumulation is divided into four parts. Karachi Central paid Rs9.05 billion, and Karachi East paid Rs34.09. Moreover, the South of Karachi paid Rs114.22, and Karachi West paid Rs28.89.
2: Islamabad
Islamabad though is not as densely populated as Karachi and Lahore yet the city paid the second-highest amount of tax in Pakistan. The capital city of Pakistan paid, Rs204.14 billion during the tax year.
3: Lahore
The city of vibrant culture, Lahore stood third in the tax collection race. The city collected Rs200.71 billion during the tax year. The Federal Board of Revenue (FBR) collected Rs180.58 billion from main Lahore; Lahore Cantonment paid Rs5.27 billion, and Lahore city paid Rs14.86 billion.
4: Rawalpindi
The city adjacent to Islamabad, Rawalpindi stands fourth in the list. Rawalpindi paid Rs35.17 billion in taxes.
5: Peshawar
The city of roses in Pakistan stands fifth in the tax collection list. The city paid, Rs13.64 billion in taxes for the year.
6: Multan
The city of saints stands sixth in the list of taxpayers cities or Pakistan. The city paid Rs12.7 billion in taxes.
7: Quetta
Quetta stands seventh on the list. The Balochistan capital paid, RS10.05 billion in taxes for the fiscal year.
8: Gujranwala
Gujranwala, the famous city of Punjab paid Rs7.92 billion in taxes for the tax year.
9: Dera Gazi Khan
Dera Gazi Khan paid Rs6.35 billion in taxes for the financial year.
10: Sialkot
Income tax filers loving in the city of the sports industry, Sialkot, paid Rs4.49 billion in tax.
In conclusion, Pakistan is going through a financial crisis. The taxes could be much more if the FBR expands its tax net.
What do you think of the story? Please, let us know in the comments section below!