Having his parents originally from Pakistan, the British-Pakistani celebrity Tan France is all about embracing his roots. The Queer Eye star recently attended a South Asian dinner, clad in an ivory Mohsin Naveed Ranjha ensemble.
The British-Pakistani stylist and television personality is known for his chic fashion aesthetic and his cream sherwani designed by Ranjha is a testament to that. France wore the sherwani for a "magical South Asian night" and thanked the designer for his look.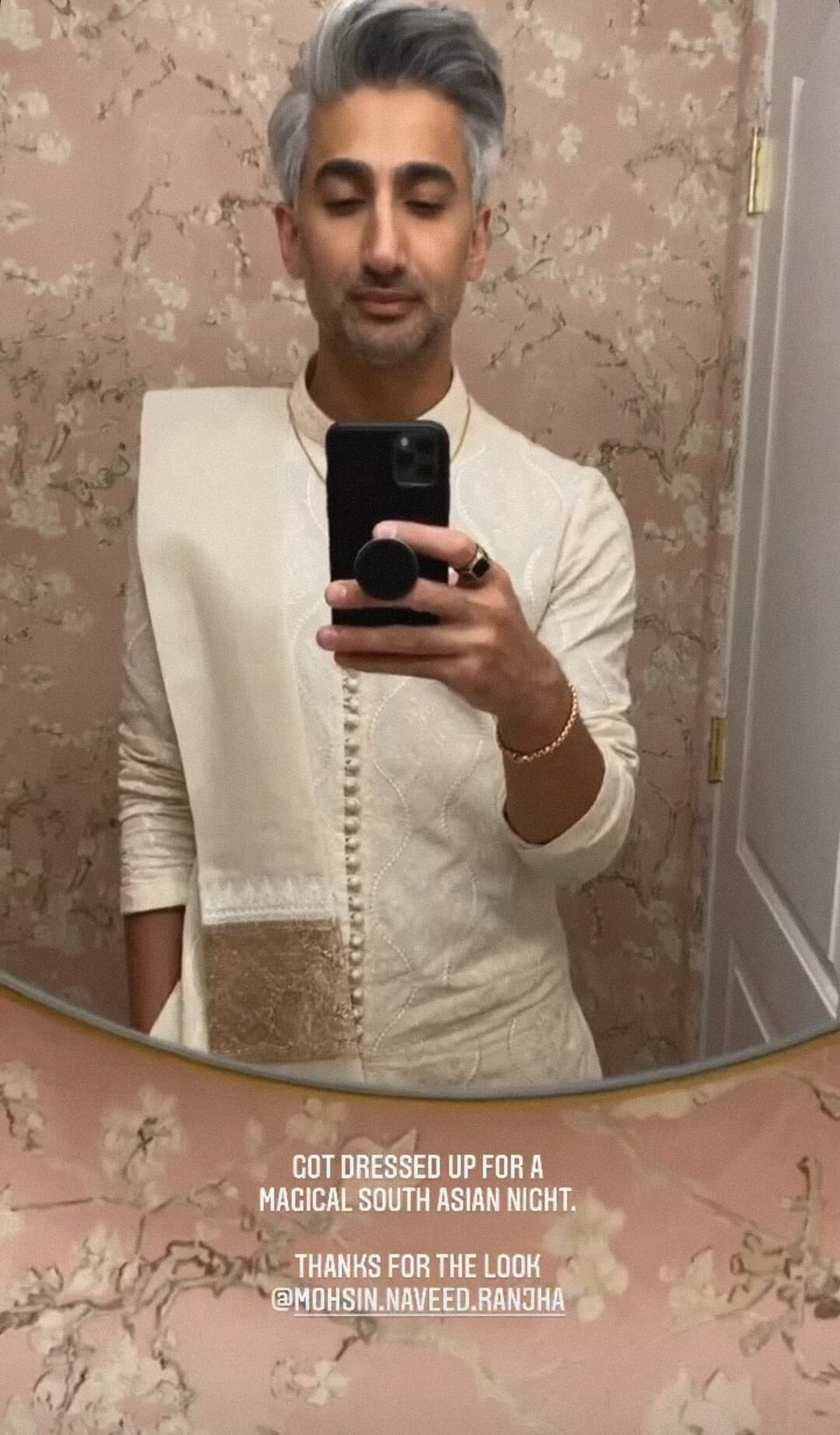 France took to social media and shared his look from the night. "What I wore to the South Asian dinner a few days ago, where I was the only one who turned up in traditional clothing," he wrote.
Ranjha, an acclaimed Pakistani designer, took to social media and shared how proud he was of the collaboration. "International designer and Next in Fashion host spotted in signature MNR whites," the official handle of MNR shared.
"We are incredibly proud of this collaboration and wish Tan the best in his endeavors. Love from across the border – all the way from Lahore."
Have a look at Tan France in traditional sherwani
By the way, did you know that the 'Tan' in Tan France stands for Tanvir? Perhaps that is one of the many reasons why South Asians gush over the Queer Eye star. The other reasons being he is talented, funny, witty, compassionate and so relatable when it comes to his love for desi food.
His favorite memory of Pakistan
In an interview with a Pakistani media outlet earlier, the British fashion guru shared his favorite memory of Pakistan — which was his last trip about 14 years ago.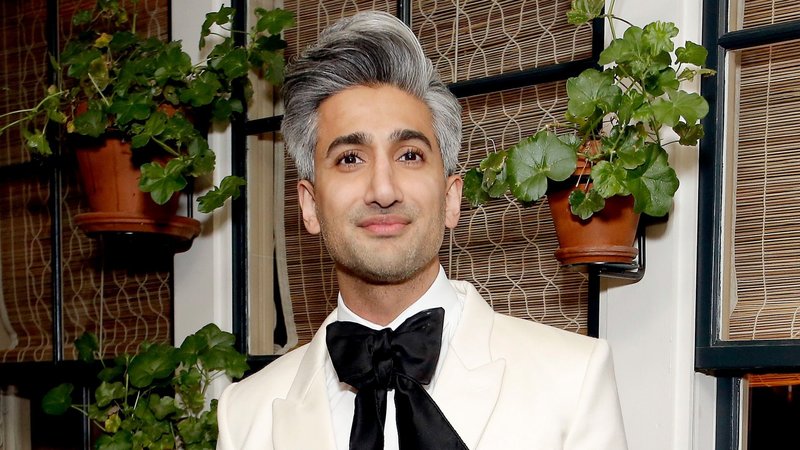 "I went to Rawalpindi to design my sister-in-law's wedding lehnga. My brother was getting married, and our family was to provide the clothes — so I was a designer, and I said I want to design it, but I want to go to Pakistan to make it."
Calling it "probably one of the best vacations of my life", Tan shared that he helped cook every day. "My sister in-laws' mom […] found it so strange that this boy from England wanted to make gobi and bhindi every morning with her — and I would teach her to make it my way!"
The city he wants to revisit is Gujranwala. "I liked that it was a village/city; I liked the culture a lot there, the people were so nice."
Kumail Nanjiani also recently won hearts as he paid homage to his Pakistani roots with his red carpet look at the premiere of his first Marvel film.
What do you think of this story? Let us know in the comments section below.