Taliban are willing to form an Islamic govt in Afghanistan once peace talks are over, while keeping good ties with Muslim countries, including Pakistan, will be their preference, they claim to not recognize Israel.
In an interview with TCM, Afghan Taliban spokesperson, Zabiullah Mujahid, said, "Relations with Islamic countries, including Pakistan, Iran, Saudi Arabia, and UAE, is a priority for us."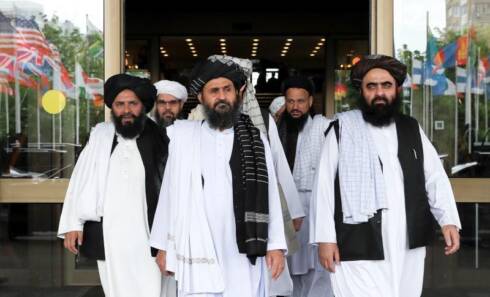 "We (Taliban) have relations with many countries of the world. Such as, we have had talks with Russia in their country. We have had trips to China too. In the same way, we want good relations with European nations."
However, Mujahid clarified the Taliban will not have any terms with Israel.
"No, we will not have relations with Israel. As you know Israel is an occupier and has violated Palestinian rights. We will never maintain a relationship with Israel or surrender to them."
Afghan peace talks
The Taliban spokesperson seemed positive about the outcome of the peace talks. He believed no countries were interfering in the process.
"We will not allow any country including Pakistan to interfere. But any country can help the people of Afghanistan," he said.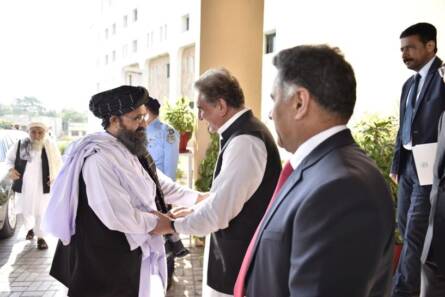 "There are our neighboring countries including Pakistan that helped us. Qatar is helping us in hosting and facilitating the peace talks."
In February last year, the Taliban reached an agreement with Washington promising to end the lingering war in Afghanistan in exchange for security guarantees. The agreement also guarantees the withdrawal of all foreign troops from the war-torn country by May 2021.
"Our efforts for the coming days are to end the ongoing war," added Mujahid.
Taliban don't recognize Ghani's govt
Afghanistan's President Ashraf Ghani has urged United States President Joe Biden to step up pressure on the Taliban and not rush to withdraw more troops.
Mujahid, during the interview, said the Taliban do not recognize Ghani's government as an official government.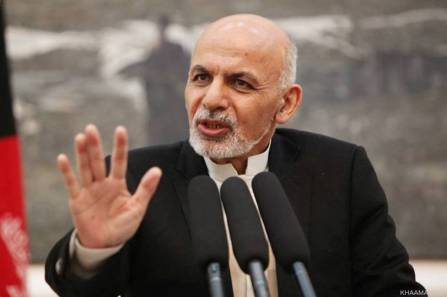 "We do not recognize the government in Kabul as an official government. Although they are on the opposite side of us…," he said.
"The distrust level is very high due to the 20 years of war. We hope that the American occupation ends and the Afghan people become able to reach an agreement."
Mujahid continued, "Our negotiations are on. We hope it results in an administration that is acceptable for the Afghan people…"
"(Troops') Withdrawal is necessary for Afghanistan because Afghan people cannot tolerate the existence of foreign troops in their country," he insisted.
'Islamic govt' in Afghanistan?
The Taliban believe that the agreement reached between the group and the US last year stipulates the "formation of an inclusive Islamic government" in Afghanistan.
Taliban claim an "Islamic govt" will be formed in Kabul after the Afghanistan peace talks culminate, and the political administration will cease to exist, and that they won't recognize Israel.
"All Afghan people are Muslims and they want an Islamic government…Islam is a complete religion and there is no need for modernization," said Mujahid.
"70% of the territory in Afghanistan is under our control, and Kabul administration has their influence on 30% area or less," he said and added that even the influence of the US forces was flat in Afghanistan.
Commenting on the presence of Daesh/ISIS militants in Afghanistan, the Taliban spokesperson confirmed they had a presence in Afghanistan.
"They (Daesh/ISIS militants) secretly live in Kabul and other big cities of the country. It is because the Kabul administration has provided safe havens to Daesh," he blamed.
Pakistan has always supported the Afghan peace talks. Mujahid hoped that issues between Pakistan and the local Taliban were also settled through talks.
Also Read: This Is How The US-Taliban Peace Deal Will Impact Pakistan
What do you think of this story? Let us know in the comments section below.