Did you know?
Every year, around 30% to 40% of deaths in Pakistan are related to Coronary Heart Disease (CHD) and Cardiovascular Disease (CVD)?
Meanwhile, over two hundred thousand deaths (in number) a year are caused by cardiovascular diseases, alone. Moreover, Pakistan is hit with around 250/100,000 incidents of stroke every year, which evolve into over 350,000 cases a year!
The pain problem needs to be addressed on all grounds and to effectively address the problem, Tabba Heart Insitute in Pakistan provides a world-class treatment in the field of cardiac care. The institution has profoundly played its great role in diminishing the appalling statistics.
Now Tabba Heart Institute opens its doors of convenience to more people in the community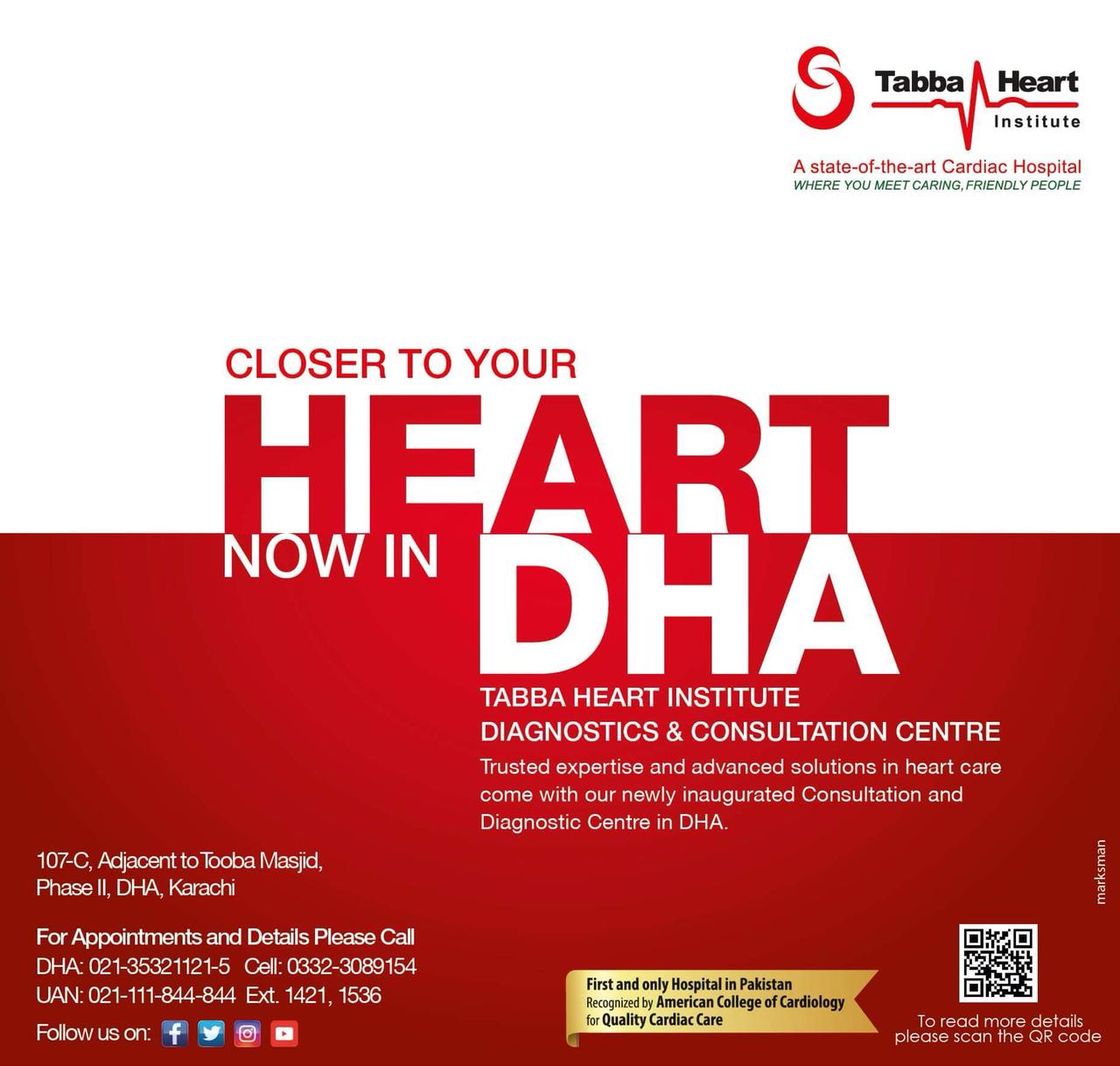 Considering the growing number of cases, there's a valid need for more cardiovascular institutions in the country. Tabba Heart Institute has met the trust of people of Karachi, interior Sindh and beyond. Having multiple branches and a dedicated mobile app it continues to serve the community on a large scale. Now the hospital expands its horizon as it opens up in the towns of Clifton and DHA in Karachi!
The branch in this area is one-stop for a variety of consultation and diagnostic services. The masses can opt for an array of tests and consultation of services with the utmost convenience of the hospital being in their town.
With that being said, here are all the reasons why the institute is trusted by millions
At Tabba, you have highly qualified and trained paramedic nurses and staff under one roof
Physicians and Cardiac surgeons, all trained by the American Board
A world-class infrastructure
The American College of Cardiology recognizes Tabba as the first and only hospital for Quality Cardiac Care
Providing a top-notch service for the masses has always been a core principle of this hospital. For years, they have been finishing a league apart in this regard and the plan to expand in the city is a manifestation of keeping the benchmark service a benefit for all.
Without a doubt, they have put their heart and soul into making the hospital what it stands for today.
Share your thoughts.