Mocking the death of innocent Afghans, some online retailers put up some T-shirts for sale showing Afghans falling to death from a US evacuation plane.
As the Taliban established their rule over Afghanistan, desperate scenes played out at Kabul's international airport. An attempt to flee the country resulted in chaotic scenes at Kabul airport at where a large number of people gathered this week.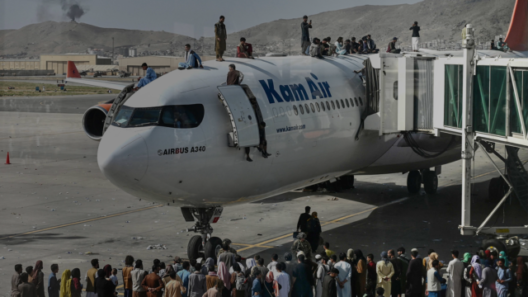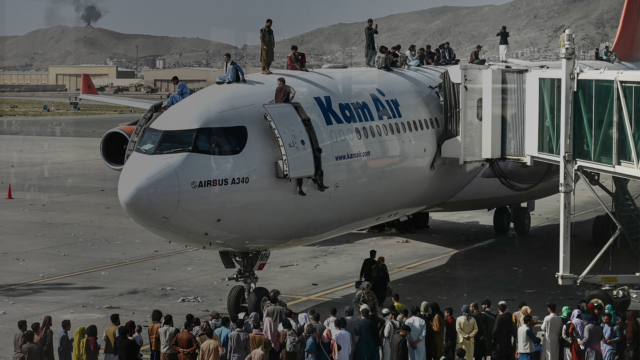 Two people tragically fell from a plane in Kabul. They tied themselves to the wheels of the aircraft to fly out of Afghanistan amid tensions. Additionally, a harrowing video posted on social media showed two people falling from a C-17 aircraft shortly after it took off. Human remains had later been found in a wheel well, the US military confirmed.
In an attempt to capitalize on the tragedy of Afghans, some retailers have put up apparel for sale online – featuring mocking references to those who died falling from the plane. The apparel available for both men and women in various colors was being sold by an Etsy shop called 'conaneShop'.
Etsy faced the heat on social media after users found the e-commerce platform selling offensive shirts. Though Etsy hosted a third-party seller who sold the clothing on its website, social media users criticized the retailer for allowing the seller to profit from a human tragedy.
'Cruel and heartless' – Twittersphere lashes out
"Is there no humanity left? A heartbreaking and painful scene of Afghans escaping has been depicted by American corporations only so they can turn it into T-shirts and advertise it for sale to normalize the ugliness of their acts," wrote one user.
In response to the backlash, the brand took the tasteless shirts off the Etsy store and took a complete U-turn. The company actually launched 'Pray for Afghanistan' T-shirts in place of the insensitive image showing Afghans falling off the plane.
However, the T-shirts are available on many other websites for a "cheaper price". The graphic design template is now available at several online clothing stores. Including TopTeeTrend, Gebli, and TShirtAtLowPrice among others. More so, some of them are also offering limited-edition apparel beyond T-shirts.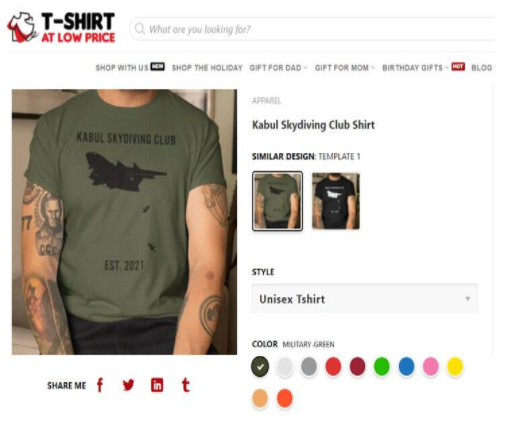 "Featuring the scene of the plane flying in the sky and suddenly, there are two people falling from it, the Kabul Skydiving Club Shirt is officially becoming a phenomenon and goes viral on the Internet after that!" read one description.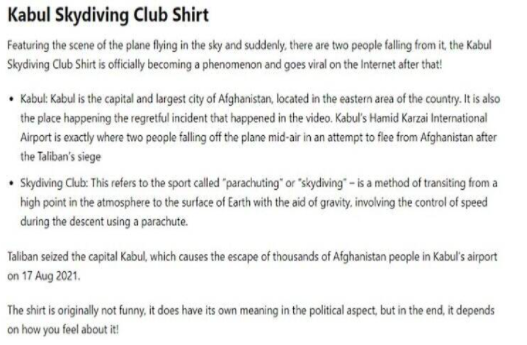 Sigh.
The two Afghans who fell to death have been identified as a doctor and a footballer. Reuters reports that five people lost their lives at the airport during the chaos caused by US troops guarding the evacuation of embassy staff.
What do you think of this story? Let us know in the comments section below.