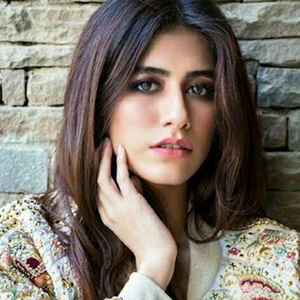 Syra Yousuf is a Pakistani Actor, VJ and Model. Yousuf started her career by becoming a VJ for MTV Pakistan. She hosted various TV shows and films. She has earned massive praise for her excellent performances in TV as well as films.
Syra Yousuf was born on April 20, 1988, in Karachi, Pakistan. Her father is Pakhtun and her mother is of Afghan background. Syra is one of the 4 sisters. The other two sisters of Syra are also famous media celebrities. They are Palwasha Yousuf and Alisbha Yousuf.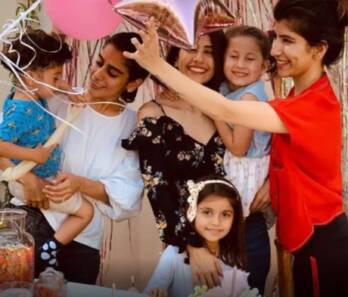 Personal life and Education
The actress was previously married to Shehroze Sabzwari. The young couple started dating in 2006. Their relationship saw its shares of ups and downs. But both of them never completely broke things off the hook. They both kept coming back to each other and eventually got married in 2012. The couple also has a daughter Nooreh.
The actress completed her matriculation from the Institute of Learning & Motivation (ILM), Peshawar. Syra Shehroz started her career as VJ at MTV Pakistan. She used to host two TV shows by the name of Bheja Fry and Most Wanted. Syra also worked for different Telefilms and Pakistani Television Series.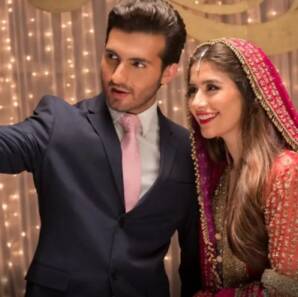 The couple, however, she got divorced in February 2020. Syra and Shahroz announced their separation on social media in February 2020 due to irreconcilable differences. Taking to Instagram, both the stars penned a brief note expressing their hopes for the future, their daughter and their expectations from the media.
The note read, "Today on account of irreconcilable differences, we have decided to end our marriage. Our only hope at what is a difficult time for each of us is that both of us can continue to be the best possible parents for our daughter. Therefore, we request both the media and the public to respect our privacy at this difficult time".
Following this post, Shahroz also posted the same message on his profile. In his post he further added referring to the couple's 5-year-old daughter Nooreh Shahroz, "We hope that she will continue to enjoy and reciprocate the love and respect to which she and both her parents are entitled to."
Syra was certainly heartbroken after her divorce. The actress also said that she has learned a lot in the past few months. , Syra also discussed how she is coping up with the emotional divorce in a live session with HSY.
Shehroze subsequently married to Sadaf Kanwal. After Shehroze got married to Sadaf, many cheating allegations were put on him with Kanwal. Shehroze released a video message for his fans clearly stating that he never cheated on ex-wife Syra. He also said that he never wanted to divorce her but their some personal issue that couldn't be resolved.
Syra Shehroz is also famous for her role in Mera Naseeb (2011) drama serial that was aired on Hum TV. She also showed up in the famous TV series Tanhaiyan Naye Silsilay with her husband Shehroz Sabzwari in the remake of the famous drama serial "Tanahaiyan".
The show also featured Badar Khalil, Marina Khan and Behroze Sabzwari. Moreover, Syra has also performed the role of Aleena in the drama serial Darmiyan.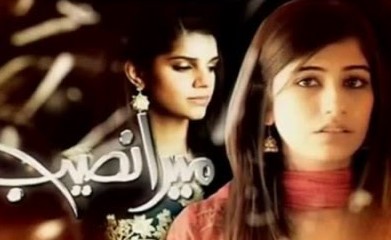 In 2015, Syra Yousuf was signed along to play a role alongside her husband Shehroz in the film Love You Babylicious. However, the film could not release due to production issues. After that, she also made a contract for appearing in Jawad Bashir's film Teri Meri Love Story.
This was alongside Salman Shahid, Mohib Mirza, and Mohsin Abbas Haider. Syra Shehroz also worked in the drama Zartaasha as well as Pasheman alongside her husband on Express Entertainment.
Syra made her film debut in Chalay Thay Sath. The film was directed by Umer Adil and produced by Beenish Umer. It starred Zhalay Sarhadi, Osama Tahir, Mansha Pahsa, Behroze Sabzwari, Faris Khalid and Sherbaaz Kaleem. It was executively produced by Sheikh Shiraz Mubashir. The film was released on 21 April 2017.
List of dramas
Mera Naseeb – Drama (2011)
Mohabbat Rooth Jaye Toh – Drama (2011)
Bilqees Kaur – Drama (2012)
Tanhaiyan Naye Silsilay – Drama (2012)
Coke Kahani – Drama (2012)
Darmiyaan – Drama (2013)
Ru Baru – Drama (2014)
Pasheman – Drama (2016)
Rishta Hai Jaise Khawab Sa – Drama (2016)
Mere Dost Mere Yaar (2019)
Movies
Ho Mann Jahaan – Pakistani Feature Film (Guest Appearance) (2015)
Chalay Thay Saath – Pakistani Feature Film (2017)
Project Ghazi (2019)
Superstar (2019)
Controversies
Due to her marriage and subsequent divorce, Yousuf was quite inactive in the showbiz industry for the past few years. However, as of now, she can be seen actively taking part in different photo sessions and ad campaigns.
In November 2020, Syra Yousuf got famous for a photo shoot with Sheheryar Munawar. In a post on Instagram, Munawar shared multiple pictures of the shoot featuring Syra. Both of the celebrities paired up and showed their sizzling chemistry in the photoshoot. The pictures from the shoot went viral on social media.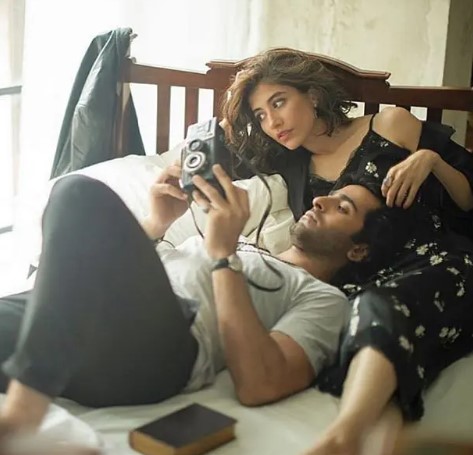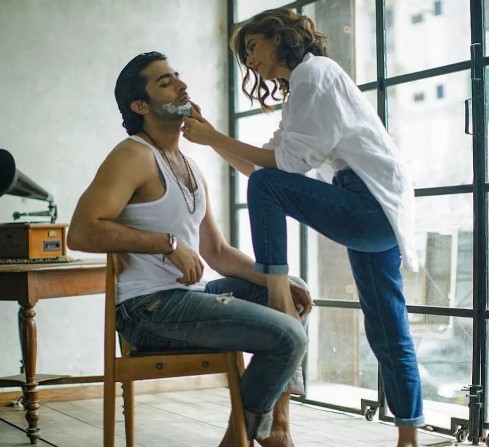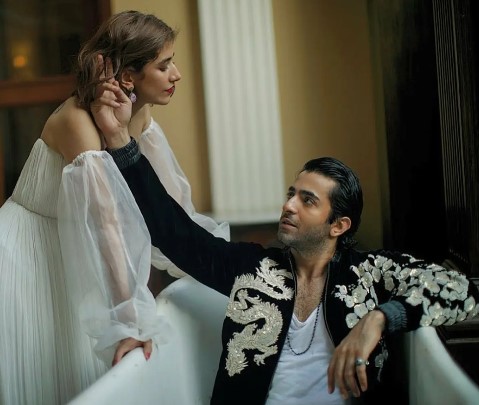 Many viewers talked about the insane chemistry between the two. Some comments even suggested that the two should get married. However, many were quick to judge the boldness of the shoot.