Pakistani actress Syra Yousuf and ex-Shahroz Sabzwari after separation has been in a constant cold war with each other. Especially after Shahroz moved on too quickly with model Sadaf Kanwal.
Recently, Syra posted a cryptic message on Instagram which we assumed hinted towards her ex-husband. "You are going to pay price for everything you do and everything you don't do," she wrote.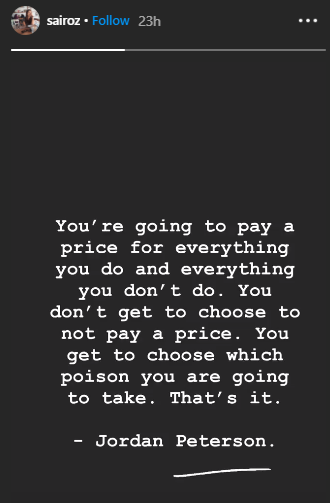 Soon after the separation, Syra changed her name back to Syra Yousuf.
Shahroz and Sadaf controversy
A few days back, Syra celebrated her birthday sans Shahroz, while he enjoyed his time with alleged girlfriend Sadaf Kanwal. There have been reports that Sadaf was the reason behind Syra and Shahroz's divorce. The news has shaken up the whole entertainment industry that Syra and Shehroz have been divorced.
However, many also criticized Shahroz for cheating on her with Sadaf. Though, he kept on denying the rumours about his relationship but he is quite obvious about his relationship on social media.
Recently, Sadaf reached 1 million Instagram followers. Shahroz congratulated her through his own Instagram story.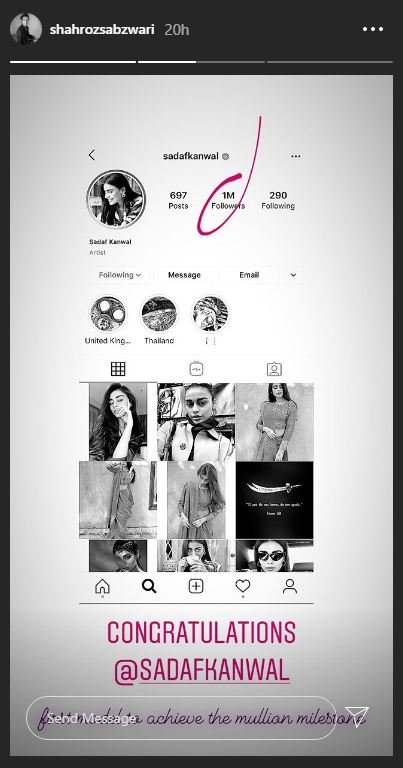 The two have clearly grown closer over time, however, their online support for each other may not be taken in good taste.
Recently Kanwal came under fire for wishing Shahroz's mother by saying, "Happy Birthday Mama" in a comment under the picture he uploaded. The screenshot of the comment did several rounds as people continued to call her a home wrecker.
Syra and Shahroz separation
Syra and Shahroz announced their separation in February this year due to irreconcilable differences. Taking to Instagram, both the stars penned a brief note expressing their hopes for the future, their daughter and their expectations from the media.
The note read, "Today on account of irreconcilable differences, we have decided to end our marriage. Our only hope at what is a difficult time for each of us is that both of us can continue to be the best possible parents for our daughter. Therefore, we request both the media and the public to respect our privacy at this difficult time".
They tied the knot seven years ago and have a daughter Nooreh.
What do you think about the story? Tell us in the comment section below