Rumors about television personality Aamir Liaquat Hussain's divorce from Tuba have been rife for some time now. The rumor mill went on full flow recently when his second wife, Syeda Tuba, changed her surname.
The host, Aamir Liaquat, who recently shunned reports of an alleged third marriage, earlier shutdown divorcing rumors with Tuba on his social media.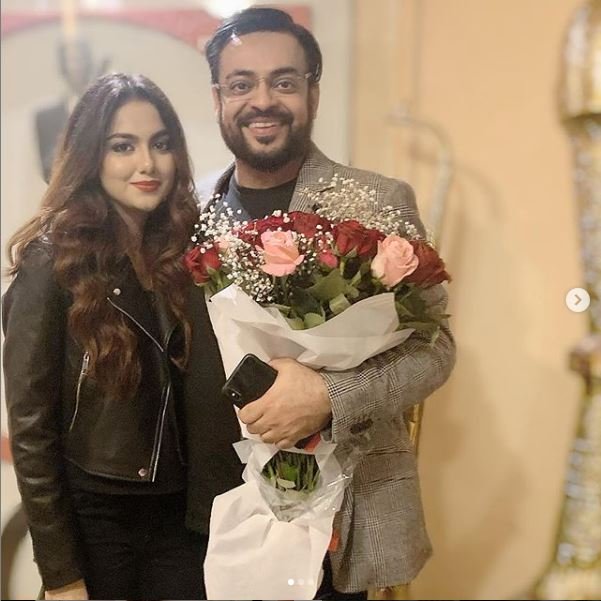 Several started speculating whether Aamir had divorced his second wife Syeda Tuba after 'news' about the same surfaced. A tweet that claimed the news was 'confirmed' met with Aamir's ire, who threatened to take legal action against the user or platform.
A local portal had shared a picture of Aamir and his second wife, with a caption, "Aamir Liaquat has confirmed that his second marriage with Tuba has been ended just because of his third wife!" while tagging the two.
Having none of it, the infamous TV host lashed out at the user while shutting down the ongoing rumor.
Following this, he also took to his Instagram to debunk the claims once and for all. Posting a video where he shows the description on Tuba's Twitter handle, which proudly boasts "Wife of Aamir Liaquat," Aamir wrote in the caption, "Kaisa diya?"
In the video, Aamir almost recreates the "Pawri Horahi Hai" trend as he goes on to say, "This is Tuba's account, this is me and everything is else rubbish."
While the divorce rumor had hushed down for some time, they once again revived recently when the host's second wife changed her surname.
From Syeda Tube Aamir to Syeda Tuba Anwar
Previously, Tuba had remained silent amid the divorce rumors. Not that she confirmed the rumors now, but she changed her surname on social media handles including Instagram and Twitter.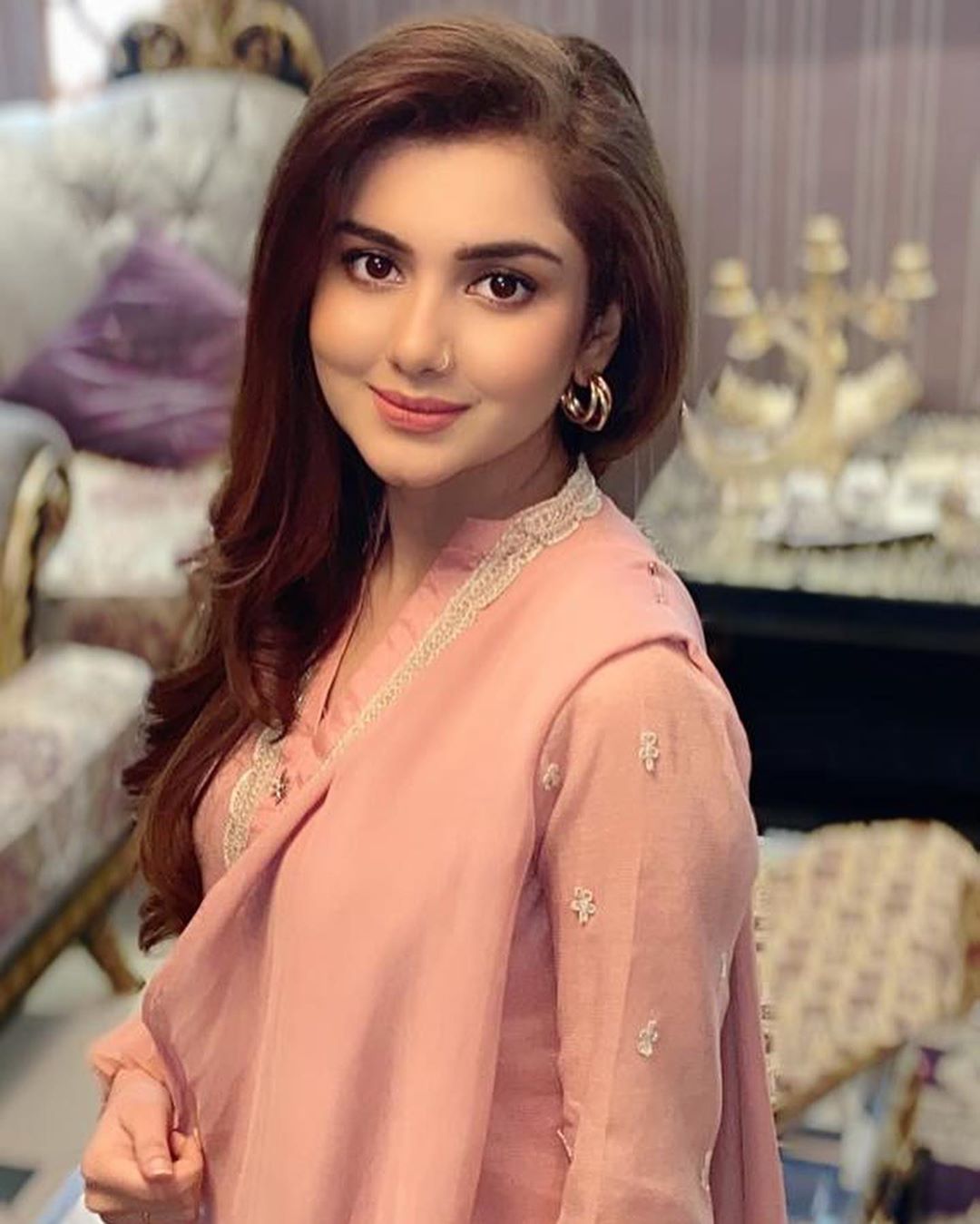 In many instances, female celebrities who took their spouse's name after marriage change their surnames on social media to subtly hint at their divorce or separation. Tuba did the same as she changed her name from From Syeda Tube Aamir to Syeda Tuba Anwar.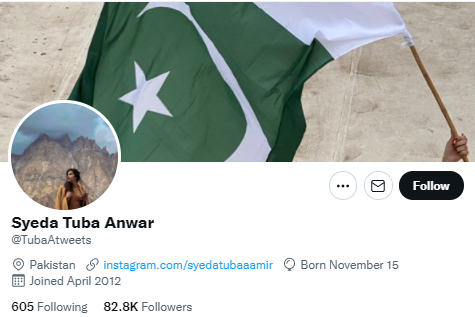 We suppose that's that then!
Tuba married Pakistan's controversial anchor back in 2018. The news of them tying the knot came to light a little while later, garnering a lot of backlashes.
It may be recalled that the divorce rumors emerged after a model named Hania Khan claimed to be Aamir's third wife. The self-proclaimed wife vigorously attacked his reputation and accused Aamir and his second wife, Tuba, of using black magic to harm her and whatnot. In fact, she even threatened to leak his nude.
What do you think of this story? Let us know in the comments section below.