According to the Defence Ministry of India, all the four people on board the boat coming from Karachi were killed in the dramatic incident which happened on the Arabian Sea on the New Year's Eve.
The suspicious Pakistani vessel was tried to stop by the Indian Coast Guard ships and aircrafts, about 365 kilometres (225 miles) away from Gujrat (coastal state of India), following an intelligence information.

While addressing the press, the Minister of Defence, India stated: "However, the boat increased speed and tried to escape away from the Indian side of maritime boundary. The hot pursuit continued for nearly one hour."
The boat stopped eventually after some warning shots were fire, but all the four men who were on board the suspicious Pakistani vessel, hid themselves below the deck. After a while the boat was set on fire, which triggered a large explosion. The boat was assumed to be loaded with explosives and also that the crew was planning to execute "some illicit transaction"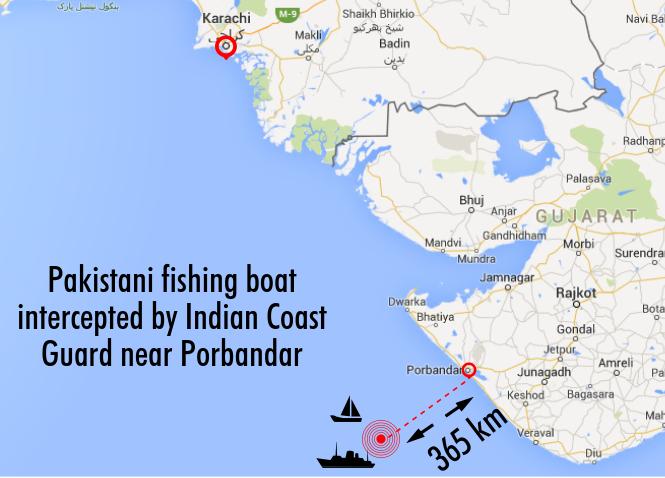 The statement said:  "Due to darkness, bad weather and strong winds, the boat and persons on board could not be saved or recovered. The boat burnt and sank in the same position, in early hours of January 1."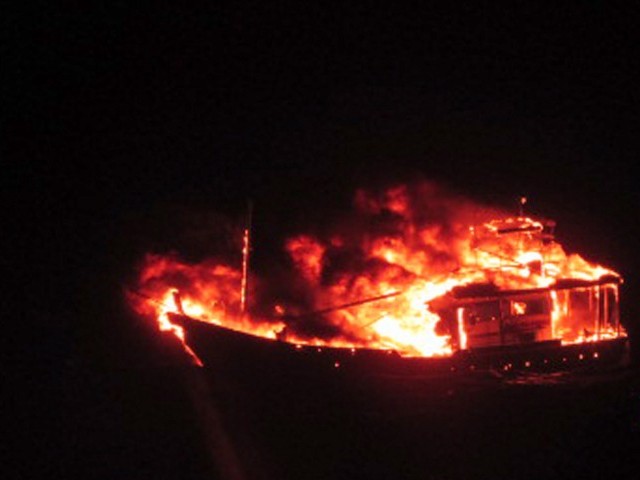 The incident revived the memory of Mumbai Attacks which took place in 2008 when the terrorists entered Mumbai by sea and started a 60 hour siege of the financial capital of India, resulting in the death of 166 people.
Last month, India reacted angrily to Pakistan's decision of granting bail to alleged mastermind behind the Mumbai Attacks, though he has been detained again.