People have always loved to dig deep inside the life of celebrities and troll them for their personal choice. A woman being in a relationship with an older man or vice versa has always been critical in front of people and that's the reason celebrities don't hesitate to defend their relationship in such matter.
This time Sushmita Sen found herself in that corner and labeled as a "Gold Digger" ever since Lalit Modi, the founder of the Indian Premier League, announced his relationship with Sushmita Sen.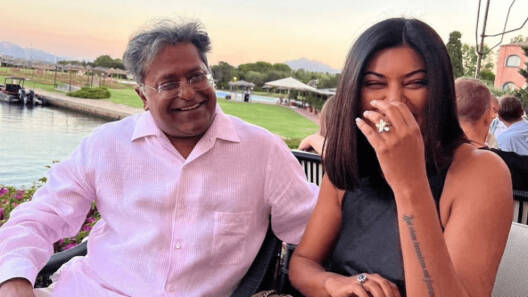 The internet went crazy and made it their business to comment on the Bollywood actor's motives for dating an older man and ridiculed their relationship.
But Sushmita Sen isn't an ordinary girl, she broke her silence with a detailed post on her Instagram account and shared a photo of herself in the middle of the ocean, her back to the camera.
Sushmita Sen shuts netizens over their gold digger comments on her
Taking the whole matter to her official Instagram with a sizzling and calming picture she posted. She addressed the matter by saying, she "digs deeper than gold".
She wrote, "Perfectly centered in my being and my conscience… I love how nature merges all its creations to experience oneness… And just how divided we are when we break that balance. It's heartbreaking to see just how miserable & unhappy the world around us is becoming…"
She further went on by stating that people don't even know her and still talk about her character without any hesitation publicly.
"The so-called intellectuals with their idiosyncrasies… The ignorant with their cheap and at times funny gossip. The friends I never had and acquaintances I've never met [are] all sharing their grand opinions and deep knowledge of my life and character, monetizing the 'gold digger' all the way!!! Ah, these geniuses!!!"
'I buy them myself' – Sushmita Sen
The 48 years-old actresses clapped back at them and said, "I dig deeper than gold and I've always (famously) preferred diamonds!! And yes I still buy them myself!!!" Miss Universe 1994 addressed the well-wishers and thanked them for their support.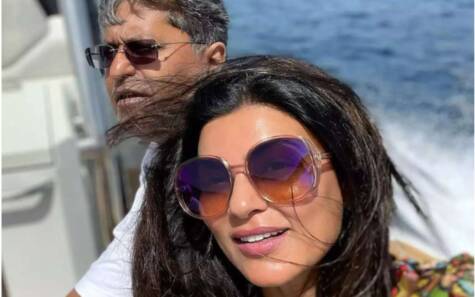 She told them the negativity doesn't deter her because she is not dependent on external validation. "Please know, your Sush is ABSOLUTELY fine because I've never lived on the transient borrowed light of approval and applause. I am the sun perfectly centered in my being and my conscience!! I love you guys!!!"
Sushmita Sen has never been back down with netizens' remarks. A few years back she gave the best replies to her fans while shedding light on wedding empowerment.
Where it all started!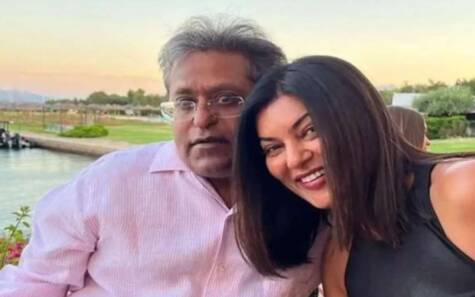 It all happened when Lalit Modi made his relationship status public on Friday. The 58-year-old businessman shared photos with his "better-looking partner" and said he's "over the moon" about the new beginning.
Then Sushmita Sen made "clarifications" after the announcement got hyped up and said she's not married but she's "in a happy place, surrounded by unconditional love".
What do you think of the story? Tell us in the comments section below.