Despite border chaos between Pakistan and India, their celebrities couldn't resist praising each other's work openly in public.
There have been various scenarios in which Indian celebrities openly talked about Pakistani artists and praised them for their remarkable work.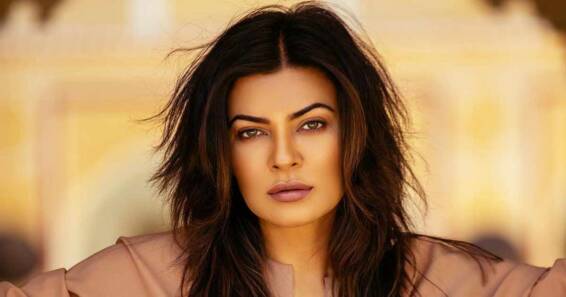 Sushmita Sen has been fond of Pakistani artists and previously expressed her love for them. She's back with a recent shout-out to none other than Shamoon Ismail one of the famous singers.
Sushmita Sen has been a big fan of Pakistani music and contemporary music. She posted a clip on her Instagram account in which she tagged Shamoon Ismail.
Sushmita Sen enjoying Shamoon Ismail's track
On Thursday, Sen shared a gorgeous drone shot of her jet-skiing in the ocean during her vacation in the Maldives with her daughters and wrote, "There can be choppy waters and smooth sailing. Life is truly what you make of it! My girls and I ride the waves together but I check out the waters first of course."
She concluded the post with a "love you" for her girls and tagged the Rung singer whose song Marijuana is playing in the background of the reel.
It's not the first time, Shamoon Ismail got a shout-out from an Indian celebrity. Siddhant praised Shamoon Ismail for his recent album Scars & Screws and the track which made him listen in the loop "Faasla".
And Sushmita Sen also gave a shout-out to Danyal Zafar's Udh Chaliye as the "perfect" track for late-night drives and Danyal enjoyed the fan moment as well.
What do you think of the story? Tell us in the comments section below.