For the last 4 years, Surf Excel has been bringing us the best content in Ramazan. Every year, the brand comes out with a TVC in Ramazan that gives us goosebumps, quite literally. That, followed by tears of happiness and warmth in our eyes.
For the 5th year running, Surf Excel has done the same. This Ramazan in 2020, Surf Excel has once again come out with an emotional advertisement, that proves the saying: "where there is a will, there is a way".
These tough times call for empathy, love, accessibility, and kindness, all wrapped in the sheets of hope. The world is going through the worst pandemic known to mankind, putting great pressure on mankind's health and livelihood.
Surf Excel's new Ramazan TVC promotes the same empathy and how if you want to do good, sky is the limit
The thoughtfulness behind #NekiNahiRukegi proves how even in the toughest of conditions if you put your mind to do good, you will find a way. The TVC showcases innocent children, with a strong will to help others.
An innocent child asks his father, how can one do good in times like these? To this, his father says "Jab neki karne ki chaah hoti hai, tab neki karne ki raah bhi hoti hai (if you have the will to do good deeds, you will find a way to do good deeds."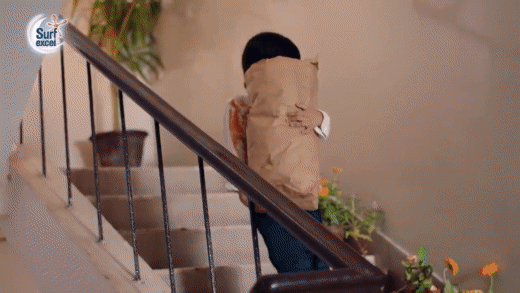 This message then sparks the connection with the rest of the ad, as the little child, while practicing safe distancing starts helping others. From the security guard to an old man living in his building, he sets his mind to help everyone he can.
Not only that, but a little girl is seen writing a heartfelt thank you letter to a healthcare professional, which brings tears to her eyes. The ad is so emotional and believable, that it is bound to make your eyes teary. In the end, the child's father, who is a doctor sees his son wearing dirty clothes. Upon which, the mother informs him about how her son has been doing good deeds, just like his father.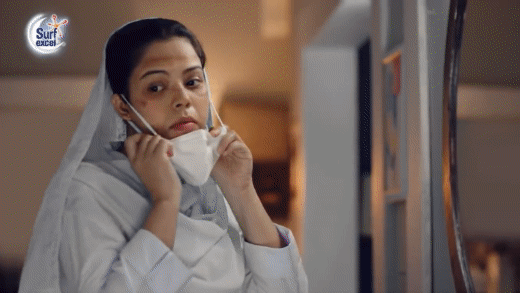 If we had to pick one brand for producing the best content over the years in Ramazan, hands down, Surf Excel would be the winner by a lead. Moreover, apart form the content of the video, the soundtrack is very pleasing and heartfelt as well. Sung by the legendary Shafqat Amanat Ali, the track is a perfect fit.
With mellow music, powerful lyrics such as: "Woh baat kaise chupegi jo hai khari khari, woh haath kaise rukenge jis mein neki bhari bhari" are bound to make you smile while you watch the ad.
No, we're not crying… you are! *teary eyes*
All in all, it wouldn't be wrong to congratulate Surf Excel on putting out the best TVC of this Ramazan 2020, as they have done so many times in the past. Good content, an emotional message, and perfect execution is key, which Surf Excel has achieved in this TVC.