Let's continue where we left off…
This spirit of Ramadan is in full swing. People are actively involved in the festivities of the Holy month which majorly revolves around filling our cradle of Nekiyaan.
On that note, Surf Excel started a remarkable initiative, collaborating with Dolmen Mall Clifton in Karachi. It's been the talk of the town for days now!
It's an initiative nothing like we have ever seen before…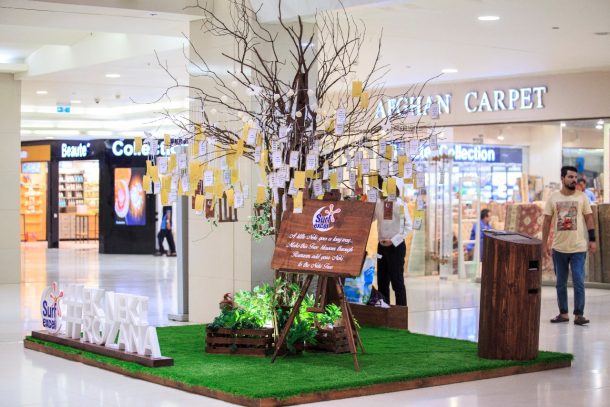 We are all familiar with the Neki tree now. It has a great symbolic importance. It is a call-up for more and more people to actively participate in doing Nekiyaan. As part of the activity, seeds for plantation were also given out as a gesture to eliminate the dilemma of rising temperatures and grow awareness among masses. We were joined up by notable people like Bilquis Bano Edhi and many celebrities who graced the evening with their presence.
Now we went for another round of Neki this weekend in Karachi, doing just more once again…
This time we were joined up by students of The Citizen Foundation!
The innocence of children adds life to everything. All the kids from TCF participated in the Neki activity and showed immense interest.
Once again celebrities marked their presence on what was an eventful evening
Say hello to your favorite celebrities, Nadia Hussain, Shaista Lodhi and Ahsan Khan with the TCF kids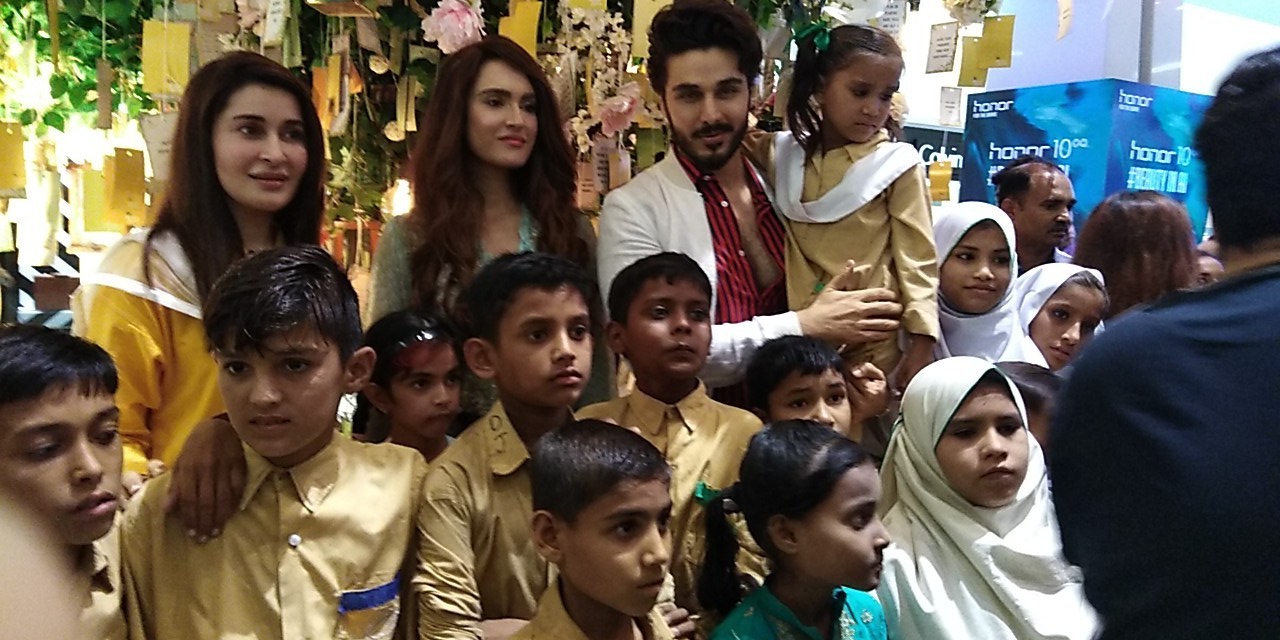 Ahsan Khan printing his Neki card to be hung on the tree
Saba Mohsin founder of Karachi Chef's At Home also made an appearance; she was very keen about the remarkable #EkNekiRozana initiative led by Surf Excel
Saba also distributed chocolates among the kids!
And here we have Shaista, speaking her thoughts about the whole #EkNekiRozana and its cause
Moving on…
LOOK AT THE TREE NOW! ISN'T IT BEAUTIFUL?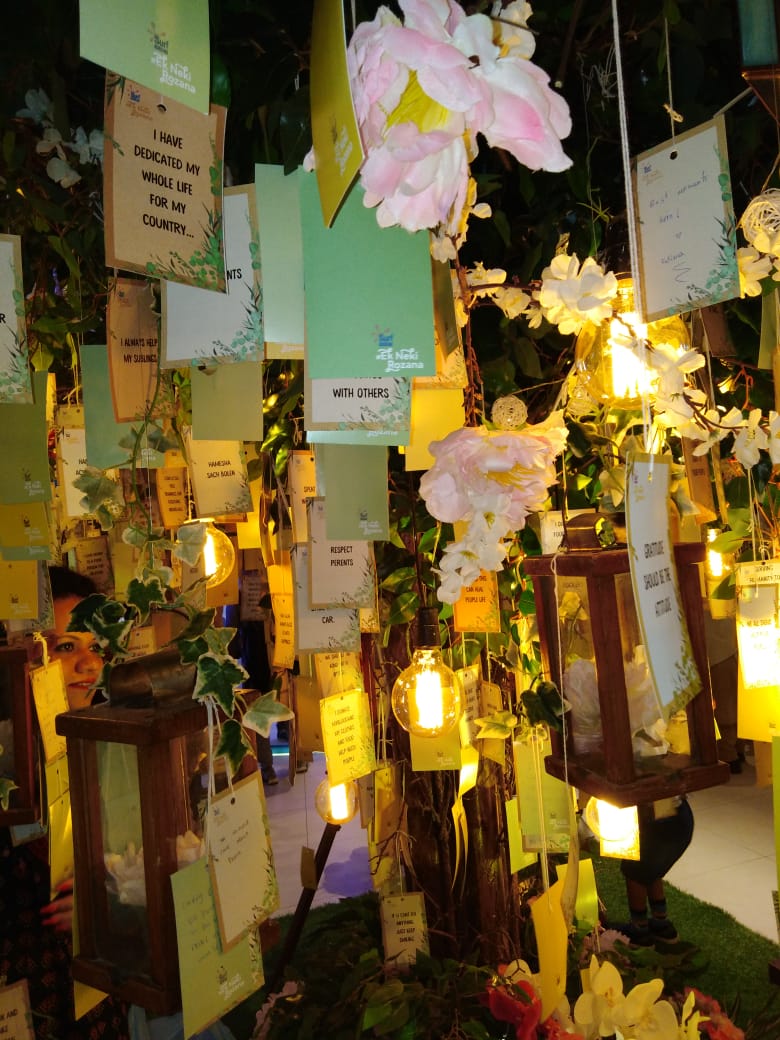 This humble activity shall remain memorable and we are genuinely impressed by the response. It's a remarkable feeling how so many people have put forth their faith in this cause. Kudos to Surf Excel for pulling it off all so well!
AND THERE'S STILL TIME GUYS… Simply text Surf<space> Your Neiki and send it to 8833 and you shall play your part.