Pakistan's top selling detergent brand, Surf Excel, had conducted an activity in Lahore by the name of "Daaghon ka Champion". As the name suggests, the event was an activity, or an experiment if you will, to show how powerful of a detergent Surf Excel is, bringing strength of cleaning and returning the brightness and softness of the fabric back, even after being stained for 100 hours straight.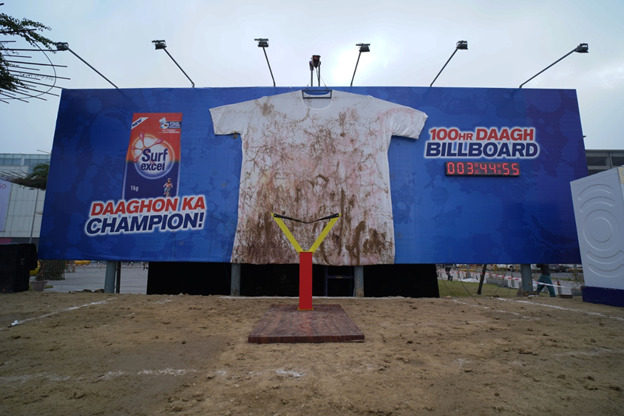 This 4-day campaign contained a couple of really fun and upbeat activities that made it entertaining for the kids to stain a huge shirt that was hung on a wall outside Packages Mall, Lahore.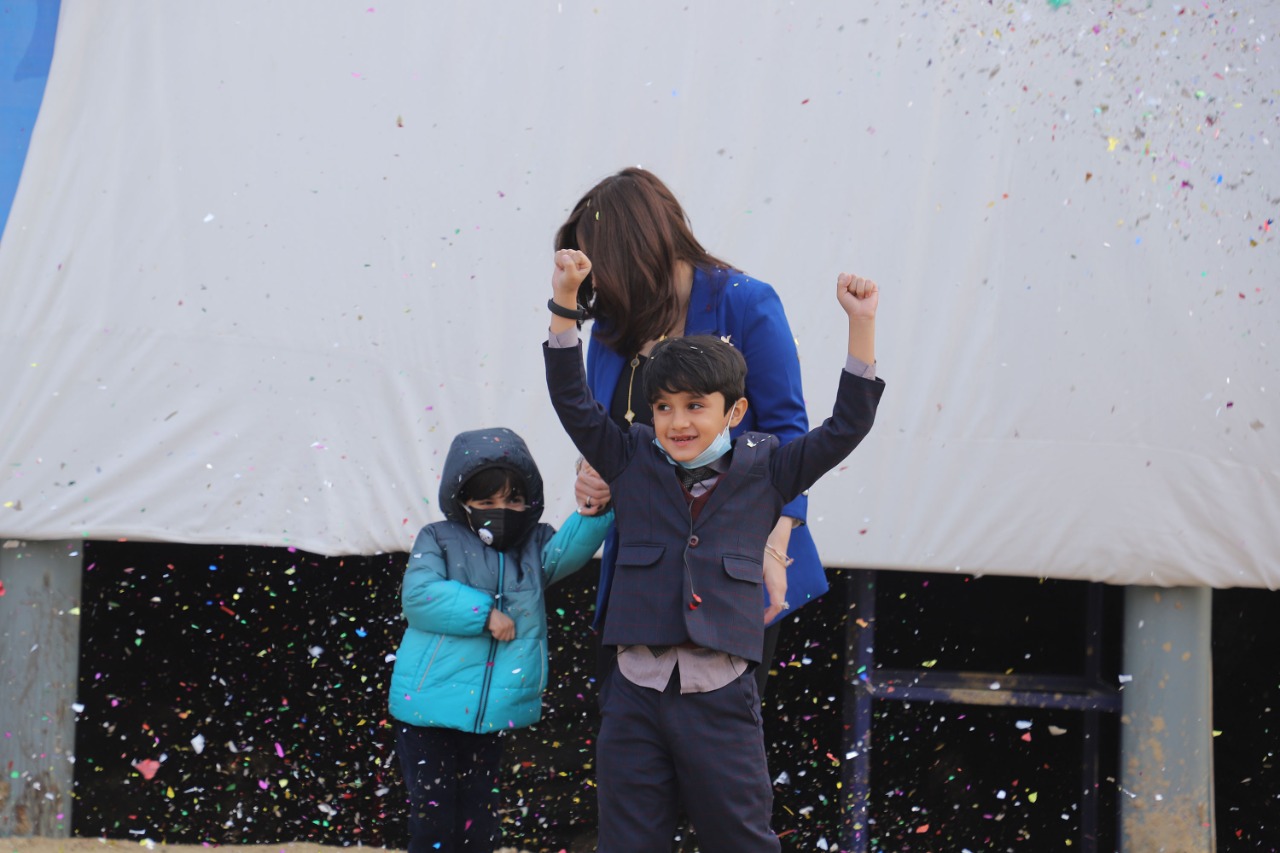 On the first day of the event, balls dipped in mud and ketchup and gravy were thrown at the shirt. Children were also asked to kick muddy balls on the shirt that made the shirt dirtier and the stains more deep. The Football champ Hajra Khan was present at the venue with her team of little champs to dirty the shirt.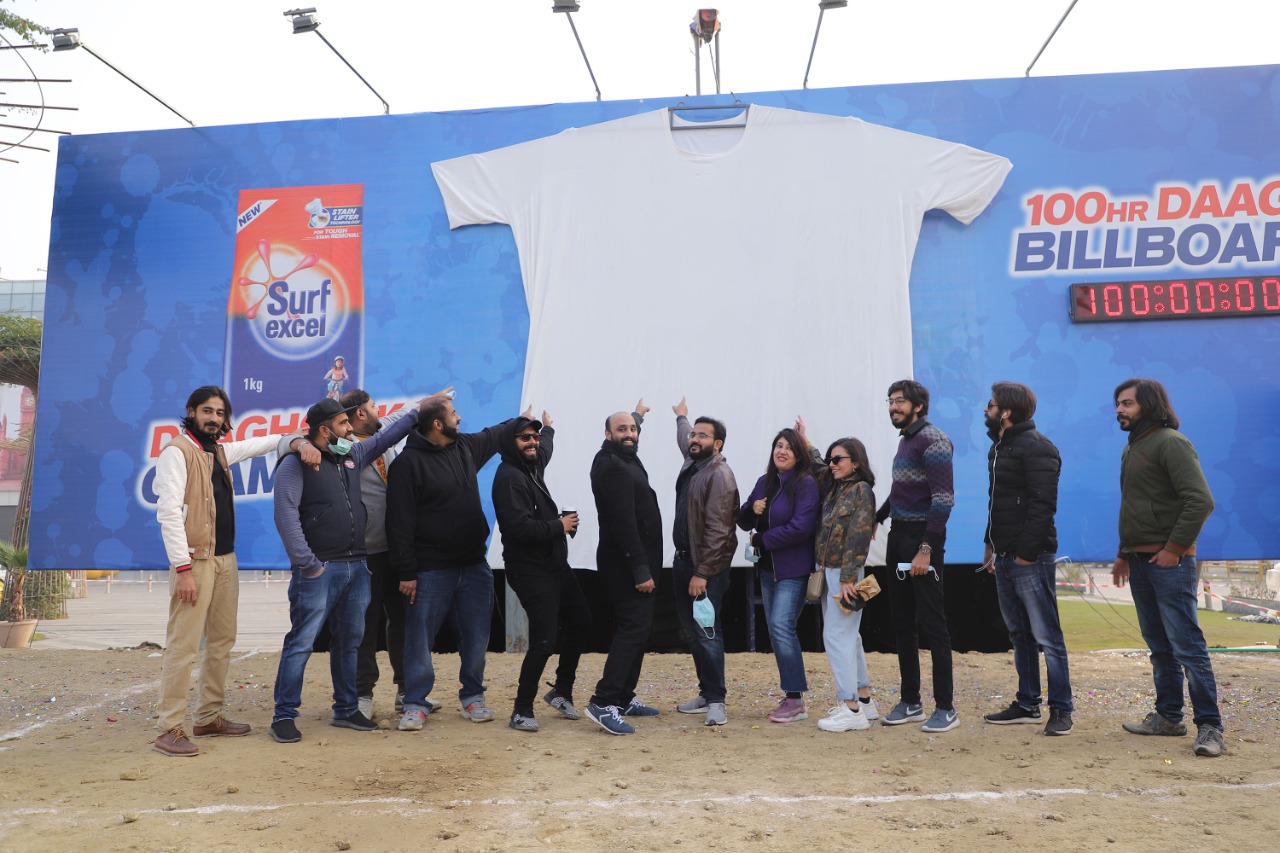 Second day brought with it Rooh Afza, chocolate syrups, caramel and whole lotta paint. There was a giant slingshot and a squirt gun placed in front of the shirt to fling the balls dipped in syrups, and to squirt out the syrup too. Mops were used as paint brushes, dipped in mud or paint, to stain the shirt.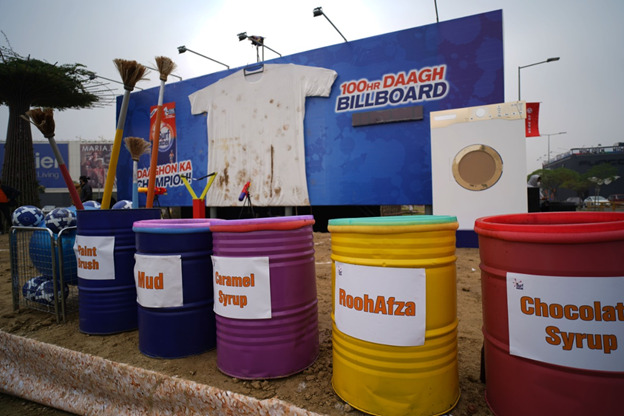 On the third day, a big fan to dry out the stains of  Rooh Afza, juices and mud that were sprayed out on the shirt in every direction, making it dirtier.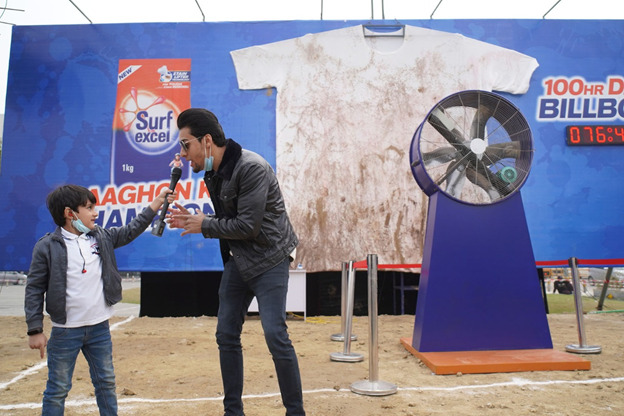 On the fourth day, after hanging the shirt outside Packages mall for 100 hours, Surf Excel was put to test and the gigantic shirt was put into a huge washing machine and was washed only to come out of the machine sparkling clean and white. A lot of mothers were set back in awe, as washing out dirty clothes perfectly, especially light colors, is one of the most irritating chores for a mother and it  being done so effortlessly by Surf Excel, is like help sent from the above!
The events were conducted by a couple of big guns of the industry, like Juggan Kazim, Hajra Khan the Football Champion, Noman Sadiq, and the cutest little host for the campaign, Arsh.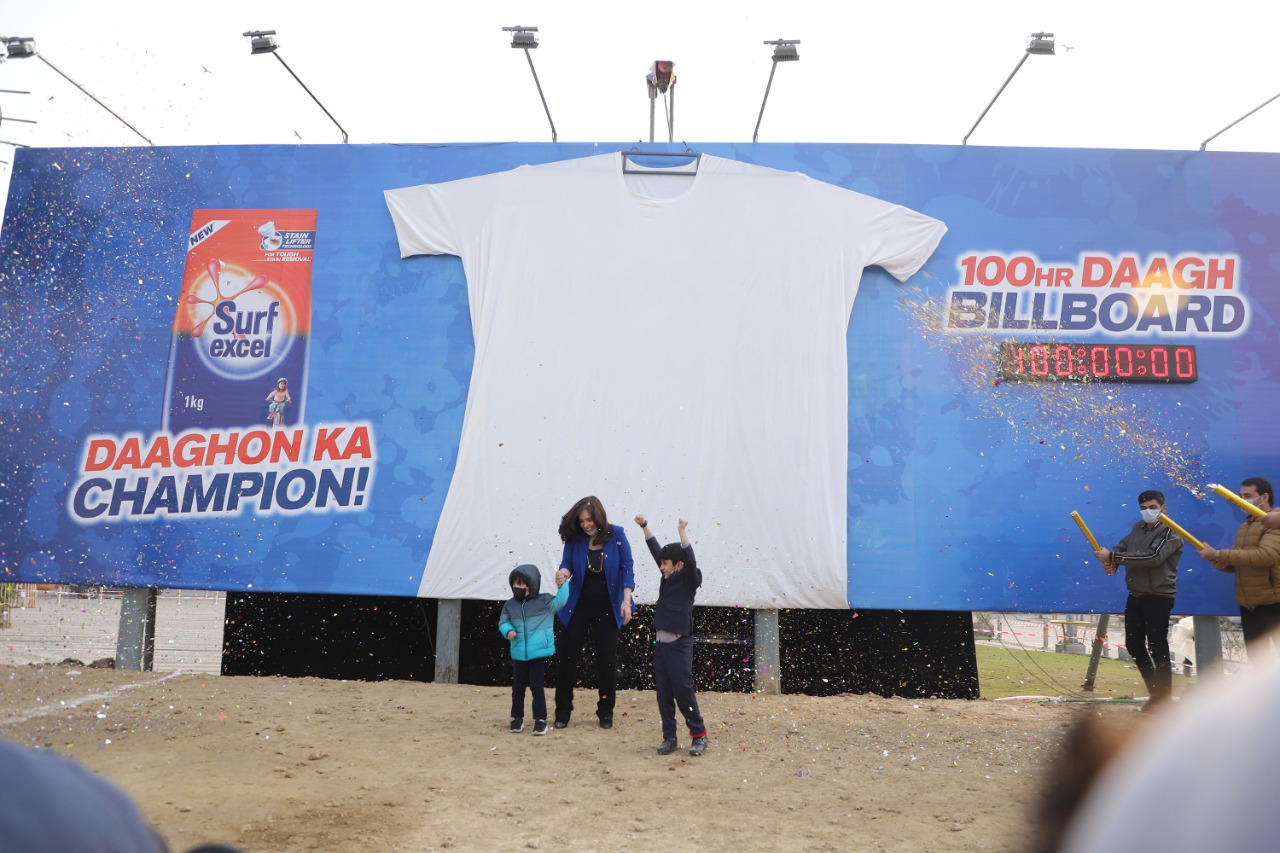 So now, worry not! Surf Excel has proven to save the day, and clothes, by being the ultimate "Daaghon ka Champion" and promoting more creativity in children by saying "Daagh toh achay hotay hain!"