There's no doubt that the current year, 2020, has brought upon severe health concerns due to the outbreak of the coronavirus. In these testing times, when everyone is busy protecting their own selves, the doctors and other frontline workers are doing a commendable job. Days turn into nights, events come and go, but those superheroes have always been risking themselves to fight off the brutal situation.
Surf Excel honors the frontliners with a mural on eid!
Amid these harsh conditions, the frontliners and especially doctors and nurses deserve massive appreciation for making immense sacrifices. Analyzing the need of the hour and to encourage the young generation to speak out their bright supportive minds, Surf Excel stepped in. With the exceptional show of colors, the bunch of creative kids an honorary mural has been set up in the metropolis.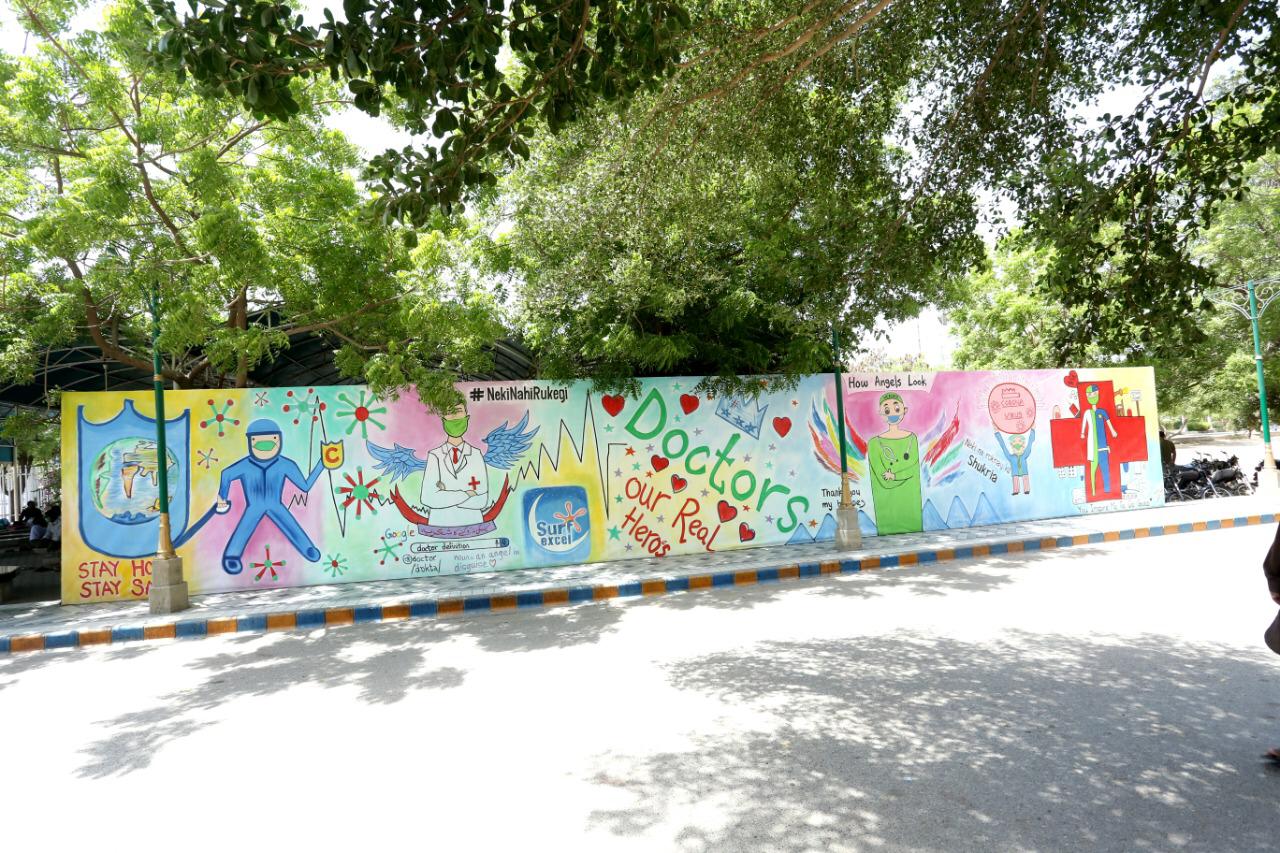 While the majority of the Muslim world will be enjoying eid with their families and friends, our hardworking superheroes might not even get a chance to celebrate. To honor and surprise the frontliners on eid, Surf Excel and the young artists have created a giant life-size (10×60) mural on the front wall of a well-reputed hospital in Karachi.
Because they deserve it all!
A captivating sight to see and the supportive gesture of the kids will definitely lift up the spirits of our heroes. Speaking of the eye-catching initiative, Surf Excel has come up with an out-of-the-box idea to make this eid interesting for everyone. Undoubtedly, Surf Excel has always been a strong support system for such activities that adds to the welfare of society.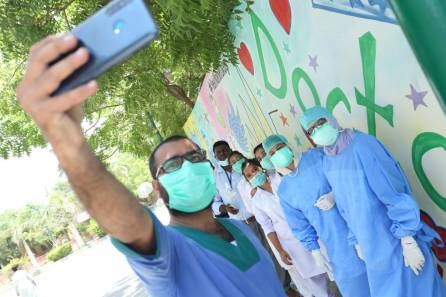 Once again, salutations to every security official, health worker and most importantly, the doctors who, instead of looking after their own families are making sure that others are spending eid with their loved ones, safely.
What do you think of Surf Excel's initiative? Let us know in the comments section below!