A delivery man in Vietnam proved to be a real-life superhero after he saved a little girl, who fell from the 12th floor. The jaw-dropping moment was caught on camera and is now going viral all over the world.
In the video, the 2-year-old girl was seen climbing out of the balcony. It must be noted that it was a 16-story building in Hanoi. The toddler left onlookers freaked out as she was seen dangling from the high-rise. She could be seen holding onto a railing of the balcony.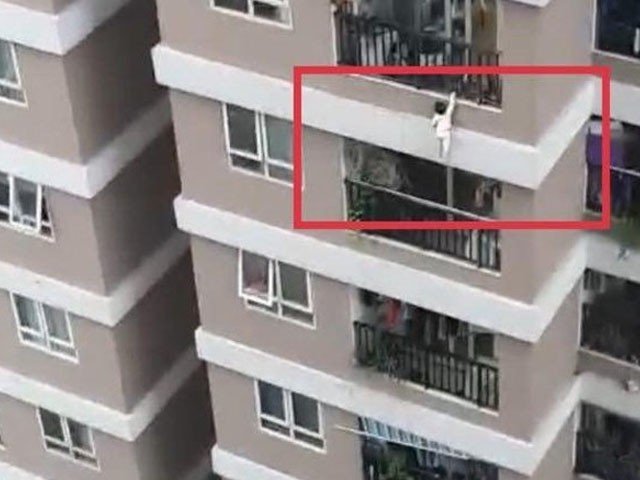 Neighbors in a building opposite could be heard crying out aloud in fear as they call out to the girl. However, only a few seconds later the child started to lose her grip. She was soon seen falling off the balcony, with the person recording the video screaming, fearing the worst has happened.
As luck would have it, the girl's fall was broken and the delivery personnel caught her in his arms. The man, identified as Nguyen Ngoc Manh, 31, was sitting in his truck. As it appears, he was waiting to make a delivery at 5 pm on Sunday when he heard a child crying, he told the local news outlet the Anninhthudo.
Here is the frightening video
A woman began screaming and he stuck his head out of the window to see what was going on. He then saw the toddler was nearly 50 meters above the ground. Without any hesitation, he got out of his truck and tried to look for ways to rescue her.
"I plunged out of the car immediately and found ways to climb into the nearby building. I mounted on a 2-meter-high tile roof to seek a proper position to get the girl," he revealed to the Vietnam Times.
While speaking to the news outlet, he shared that he extended his arms out to take in maximum impact.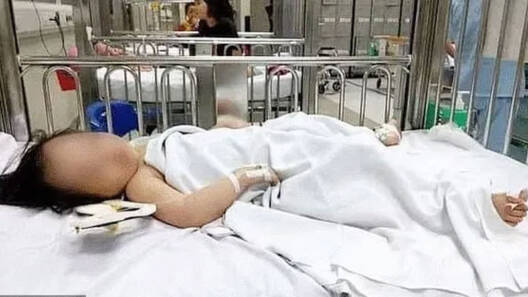 By God's grace, the girl fell in his lap. "I hurriedly embraced her then saw blood leaking from her mouth, I was very frightened, "Manh recollected.
The child was taken to the National Children's Hospital where doctors disclosed she had dislocated her hip. Luckily, she suffered no other injuries. Manh too later realized that he had sprained his arms.
"I didn't think about it much back then, but now I'm happy for doing something meaningful. After saving the girl, I left without leaving a phone number, though the girl's family managed to contact me anyway to inform me of the girl's health status," he told another news outlet.
Read More: Newborn Baby Girl Miraculously Survives After Being Thrown Off From Second Floor In Karachi
What do you think of this story? Let us know in the comments section below.