Having long and healthy lustrous locks is an out-of-this-world feeling, it downright lets your appearance stand outs. It's like a magical token that works with every outfit and every look. Everyone wants the fortune of having a head full of long and strong hair.
Just as Dr Fransesca Frusco, a renowned dermatologist puts:
When you have hair on your side you feel good because you look good. It contributes to you as a person, from the moment you wake up to the moment you go to bed..
Every moment of celebration calls for your best appearance and your best appearance calls for the best hair. There are good hair days and then there are bad hair days, but you simply cannot do anything about consistently bad days, especially when it coincides with an important occasion in your life.
Your hair has to be on fleek for the best occasions, just as this Pakistani ad shows…
A special occasion is just around the corner. Perhaps your best friend is getting married?
You can empathize with her. Everything's on-point for you; from your appearance to your preparations and to your budget. But where's the loophole? There. Right there; you see it when you stand before the mirror. Perhaps this is the only fix, no?
But the new Sunsilk actually grows your hair by 4 cm in 3 months! It makes sense why…
On average, your hair grows by 1.25 cm a month but then comes the lack of nourishment, the things that are essentially required to allow the growth. The new Sunsilk contains one magical ingredient: Biotin. In other words, Vitamin B7 that has a fair share of benefits, exclusively for your hair. It nourishes them from tip to root, allowing them to grow to their fullest potential by each month and adds "life" to them.
With the same shampoo, you can say goodbye to dandruff, itchy scalp as well as hair loss. Sunsilk Long and Healthy shampoo is totally changing the game of having long and strong hair, in the healthiest way possible. Leaving them just like this…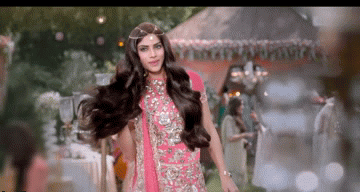 So girls, plan ahead for the special occasion coming up! You've got what you need for them to be lovely and just the way you've been wanting your whole life.