Disclaimer*: The articles shared under 'Your Voice' section are sent to us by contributors and we neither confirm nor deny the authenticity of any facts stated below. Parhlo will not be liable for any false, inaccurate, inappropriate or incomplete information presented on the website. Read our disclaimer.
There are still such people in our society who love to read Urdu and converse in this beautiful language that possesses so much depth in vocabulary. It is heartening to see when people do make an effort to promote this language. Actor Studio Karachi in collaboration with Stars Club, in this regard, organized a memorable event, "Suno Kahani: Reader's Club" at Stars Club, formerly known as Cafe Grand situated at Metropole, Saddar, Karachi.
The hosts of the evening were Azhar Hussain Azmi, Associate Creative Director at a leading advertising agency and Munazzah Motiwala, an actress, and model. This event was supported by Alliance française de Karachi, Genesis Talent Management, North Filmzz, Charliee Traders Online and was associated by AppBench. Also present at this event among others were Akbar Subhani, a veteran film, and television actor; Sajid Shah and Tabraiz Shah.
In this unique event, four amazing people recited pieces of Urdu literature that set the participant's soul on fire and sent the attendees in yesteryear, during the time when these stories and poetry was written. Invited to speak among others at this event were Talat Hussain, the versatile actor and an icon of Pakistan's radio and television industry. He recited poems of Nazar Muhammad Rashed (Noon Meem Rashed).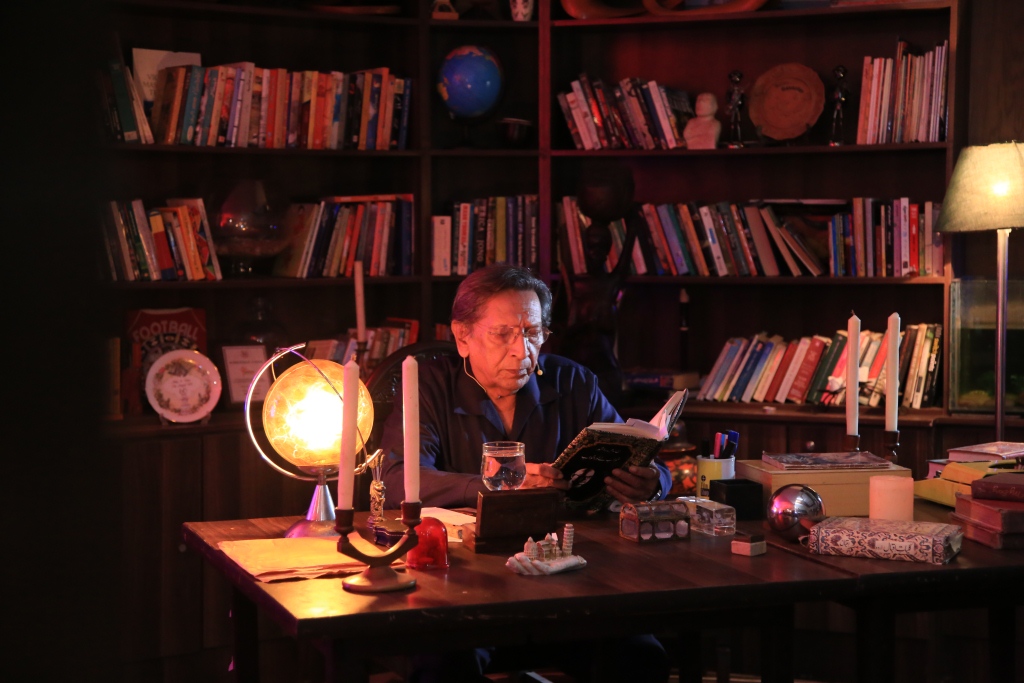 His deep voice, elegant delivery style, and composure were enough to blend audience members with the words he was speaking. Earlier, the show began when Aliee Shaikh, a television actor, and CEO, Actor Studio Karachi, read a compelling story, "Ek Jumla" written by Imran Shamshad. This story was simple in words but had a profound and deep impact on the minds of the audiences. Ali Kazmi, a theatrical actor, and an acting teacher read excerpts from Saweray Jo Kal Aankh Meri Khuli, a classic story written by Patras Bokhari. Paras Masroor of "Shabbir Toh Dekhe Ga" fame added life to one of Ismat Chughtai's stories.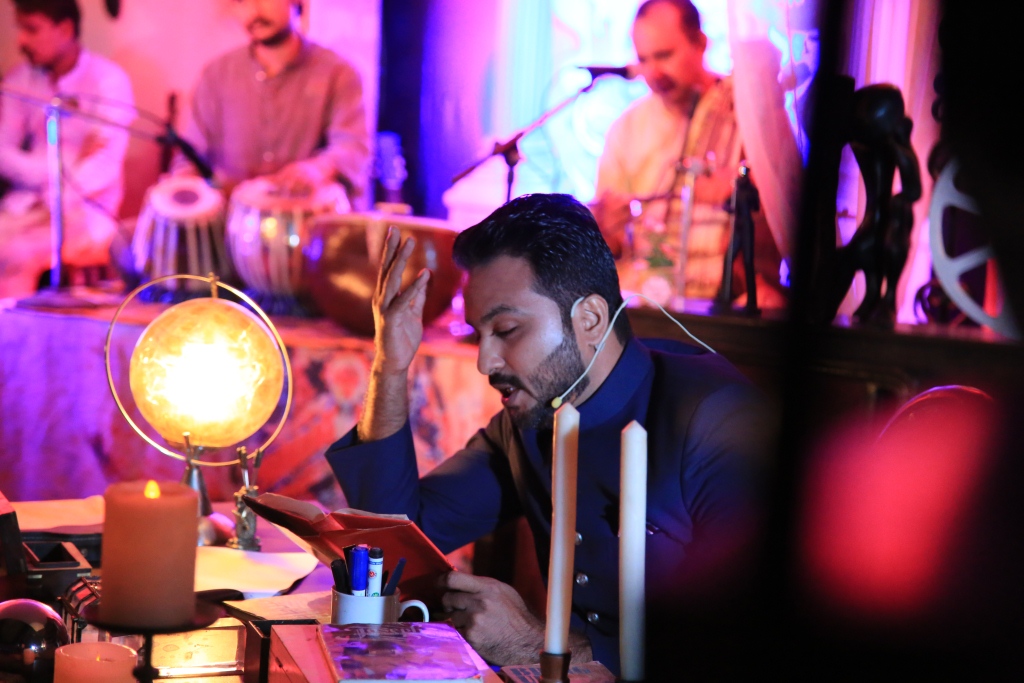 What made the event even more amazing was the presence of live classical music blended with modern tunes that added life to the speaker's narrative. While Ustad Mazhar Umrao Bundu Khan was on the vocals and played the Sarangi beautifully, Muhammad Waqas Gulab was the Tabla Nawaz. Adding modernity in the music on guitars was Farhan Bashir Pirzada. The music kept playing in the background as the readers read and melted their words in the audience's ears.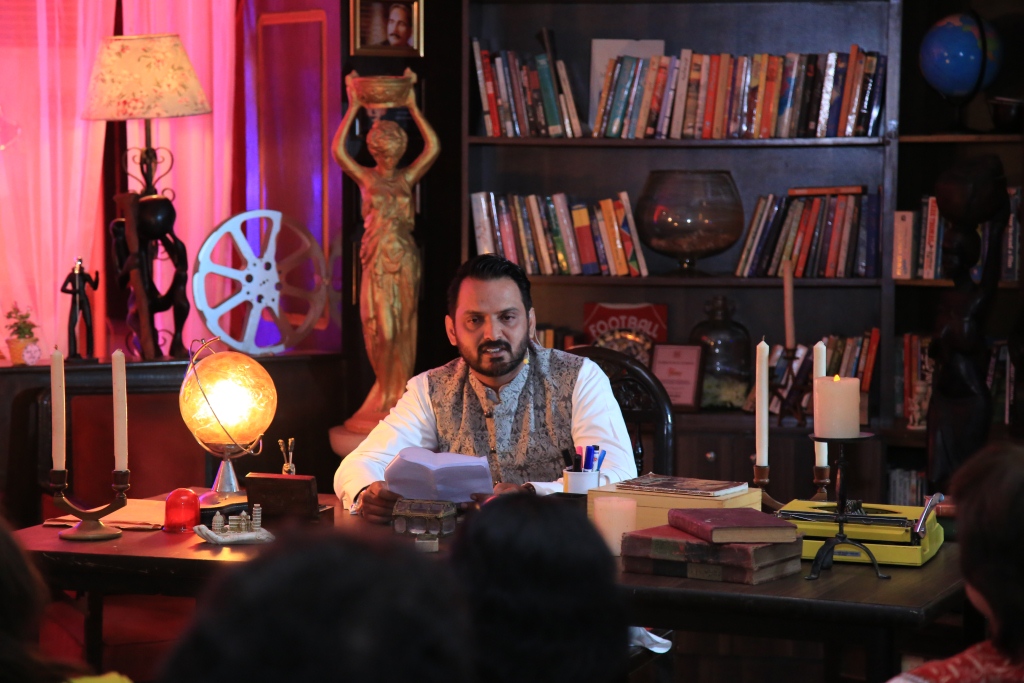 It was indeed an exceptional and a matchless performance by those playing the tunes and those reading, for it did bring back reminiscences and recollections of the era when both classical music and Urdu stories and poetry were revered, cherished and respected. Unfortunately, the amalgamation of English language in our everyday conversation and this language gradually becoming a status symbol did send the Urdu language at the back seat. However, "Suno Kahani: Reader's Club" will surely revive the culture of Urdu speaking and read for this language is part of our thought process, lifestyle, and our existence.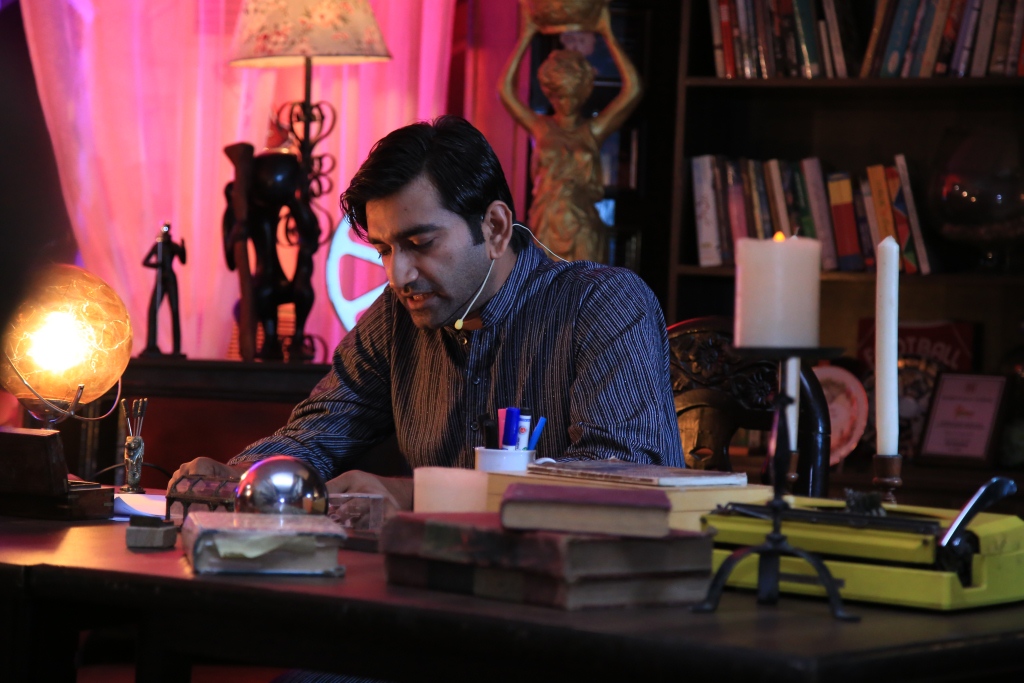 Interestingly, this event at Stars Club was important for two reasons. First, it was on this day, July 8, 2017, when Stars Club opened its door for the public and it soon became a hangout place for literary icons and those who appreciate, revere and admire literature, arts, and culture. Second, this day is also the birthday of Kashif Warsi, CEO, Founder and Owner of Stars Club. It is because of his vision and dedication that he, along with his team, brought life back into Stars Club, the same place that was a hub of art and culture in Karachi during the 1920s and 30s.
"Suno Kahani: Reader's Club" was undeniably the first such historic event in a series of events that will resuscitate and recover the spirit and essence of Urdu language. It seemed time had stopped when legends such as Talat Hussain was reciting N. M Rashed's poetry. It was a moment one can only experience with his soul and feel it with his heart. Aliee Shaikh, Ali Kazmi, and Paras Masroor were equally amazing in their own regard.
They carefully and with ease used their vocal intonations, voice and facial expressions to add life to the classic stories they read. The effort of Stars Club and Actor Studio Karachi in reviving the spirit of Urdu language is also praiseworthy. In an age when Urdu's soul is fading away, it is through such events that Urdu will find a place to convalesce and regain its strength for it will always remain a language filled with dynamism, beauty, and heartiness.
Read Also: Dozakhnama By Rabishankar Bal – A Journey That Will Literally Take You To "HELL"