Disclaimer*: The articles shared under 'Your Voice' section are sent to us by contributors and we neither confirm nor deny the authenticity of any facts stated below. Parhlo will not be liable for any false, inaccurate, inappropriate or incomplete information presented on the website. Read our disclaimer.
Suno Chanda has ended. Arsal and Jiya are finally shaadified. And me? I've just finished my full-length Pakistani drama in years. I guess it may not be a big deal, but now, I've realized just now, how Suno Chanda got me hooked on Pakistani dramas. Maybe it's the speedy dialogue delivery, the comedic timings of the characters, or the usage of Urdu as a language, Suno Chanda delivers to dramas, what I felt was missing in dramas for a long time.
1. OST Of The Drama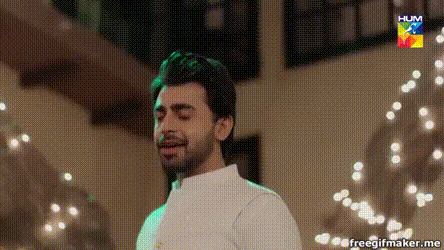 First, there's the soundtrack OST. The title song sung by Jal's Farhan Saeed- it's pretty sound and rhythmic, (although a bit redundant), as it plays throughout the course of the many moments in Suno Chanda.
2. Of course, The Couple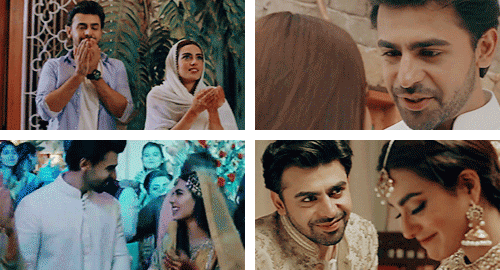 Arsal and Jiya, as characters, are a bit horrible to note, as they primarily started the fighting in Suno Chanda between their family members in order to not get married. The devious little schemers even got poor Shehryar involved (who, by the way, was more of an angel in comparison to them.)
3. Our Heroine Is Not The Typical Heroine Of Pakistani Dramas!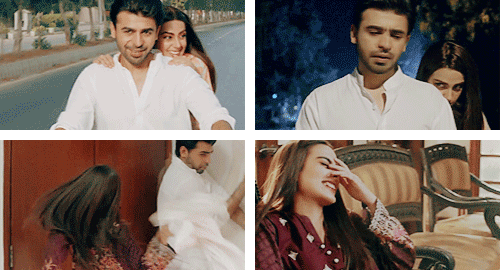 While Arsal relishes in tormenting Jiya with his lazy, outlandish pranks, our heroine isn't quite the Masooma we're accustomed to in the usual Pakistani dramas. Jiya never relents and actually fires back quite viciously with her own fox-like tricks as well, ultimately damaging them both in a way. Suno Chanda brings forth quite a feminist heroine in Jiya, as she never bows down to Arsal who (Bechara), tries his hardest to win her heart when he falls deeply for her. Even after she falls for him back, she's still very hesitant because of (of course) her ego dominating her life.
4. The Relationship Between The Couple Is All Natural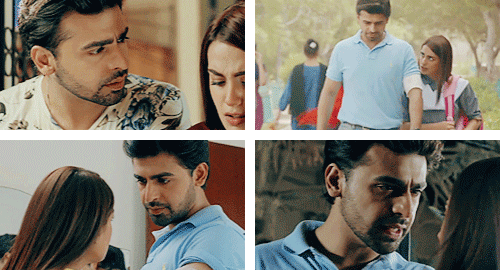 Arsal and Jiya's relationship is depicted pretty naturally. I mean, they're cousins, after all. They fight like rabid animals but rescue each other in situations like firemen ready to extinguish a fire. They're pretty human.
5. How Could We Forget Shahana Begum And Billo Ji?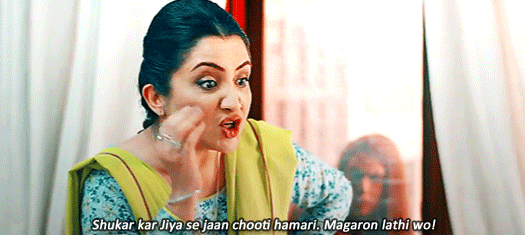 There are a few pretty good actors with on-par comedic timing in Suno Chanda. Some well-done roles would include Nadia Afgan as Shahana Begum, Minza Waqas as Billo Ji, Adnan Shah Tipu as Jalal Khan, and of course none other than our main heroine Iqra Aziz as the main Jiya. Suno Chanda had all of these characters, aforementioned, doing a pretty good job with their roles. (Doing comedy is tough, and they handled every situation, dialogue delivery so well.)
6. Every Single Detail In The Drama Has Been Taken Care Of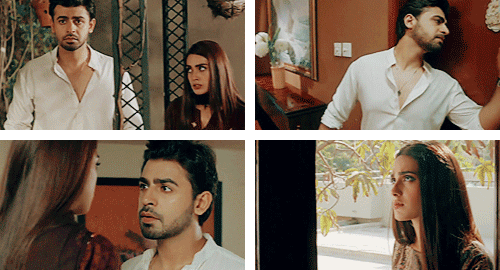 I noticed everything in the drama, from the clothes to speaking Urdu continuously was fairly decent. They used very sophisticated and complex words- which was pretty original to hear.
7. The Story-Line Was Pretty Clear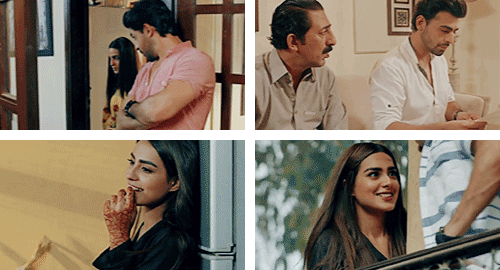 As the story-line particularly involved bickering cousins, who couldn't stand the mere sight of each other, it was kind of predictable which road Suno Chanda was heading on towards. The promos made it clearly obvious as well. Thus, the story-line for Suno Chanda was immensely lacking with each episode dragging like logs and stones consistently until the very end. The funny thing is that Arsal and Jiya end up fighting up until the very end of their own rukhsati as well (as this is a comedy). The story-line just needed to be stronger, in my opinion.
8. We Want The Second Season Of Suno Chanda!!!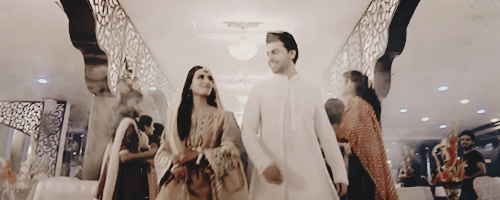 When the drama ends, and Arsal and Jiya are actually being good to each other, a thought occurred to me that it's quite probable that Suno Chanda could have a second season as well after this one. The second one with their after-married life and if they have a child as well.
I know I'd be down for another season if the cast of Suno Chanda was. (Not going to lie, I even recommended Netflix to add the show on their Pakistani drama queue with English subtitles.)