Tara Mahmood is a renowned actress who has starred in many great drama serials and rose to prominence by playing supporting roles in high-rated films. However, did you know that she is also the daughter of PTI leader and Education Minister Shafqat Mahmood? Oh, yes! We are just as shocked as you!
The actress, who is quite active on Instagram, has shared pictures of her parents on her profile in the recent past. She had taken to Instagram to share a picture of her father and her mother, a couple of weeks ago.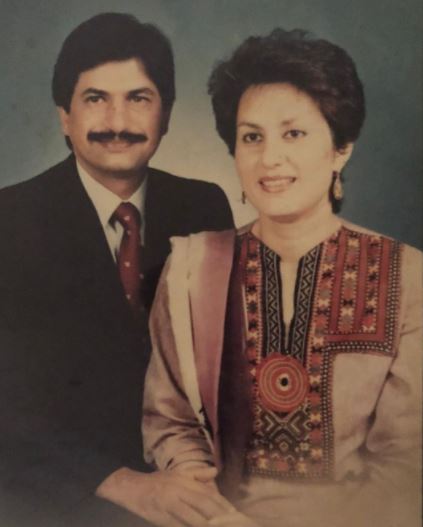 A few pictures of the actress with her father have also started doing rounds on social media after a few online publications got to know that she is the daughter of the minister. On February 19 last year, Tara had taken to Instagram and posted an endearing birthday wish for her father.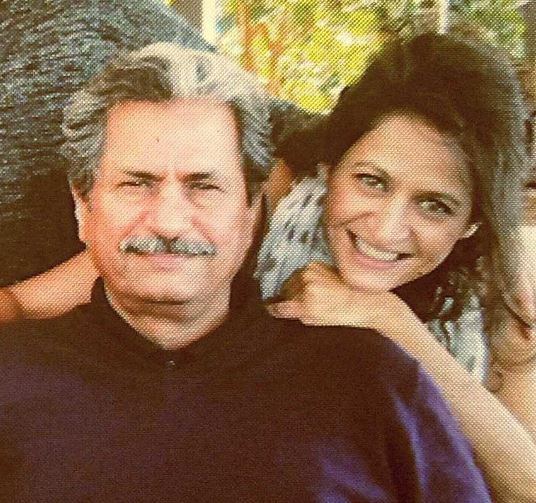 Ever since Pakistanis learned about her father being the Minister of Education, Tara's social media has been bombarded with requests and appeals from students who are asking the actor to convince her father to close schools.
On January 18, Mahmood announced a revised schedule for the reopening of schools. According to him, education for classes 1-8 will start from February 1 instead of January 25.
The minister also said the National Command and Operation Center will review the coronavirus situation, and adopt a smart approach under which there was a possibility to keep the schools shut in cities with high rates of infection.
Students insist Tara to convince her father to close schools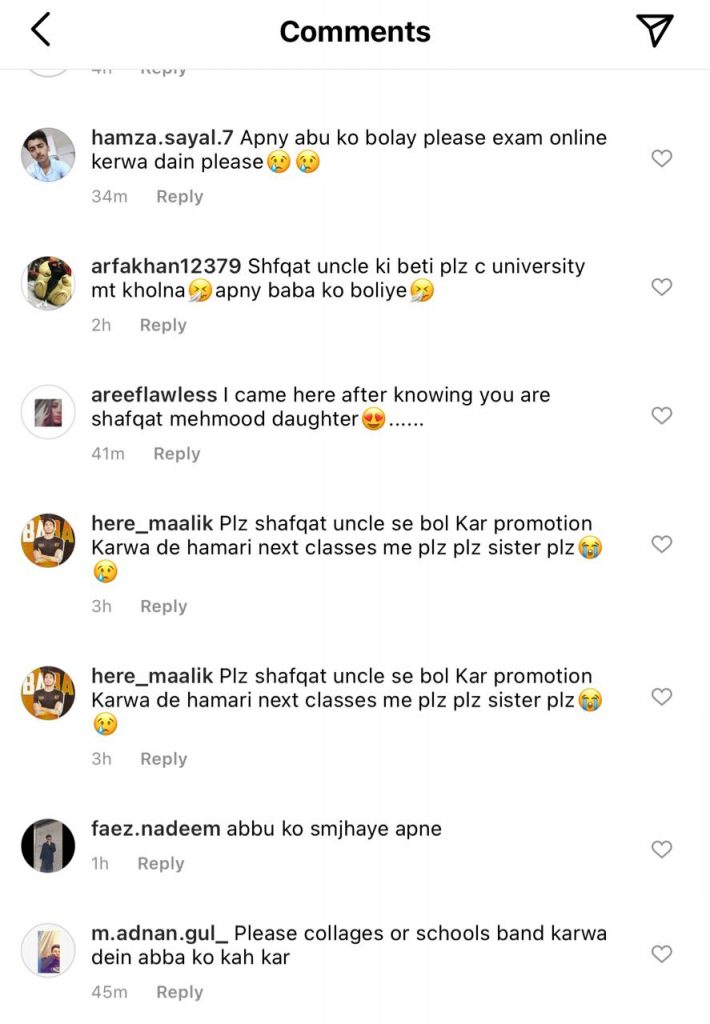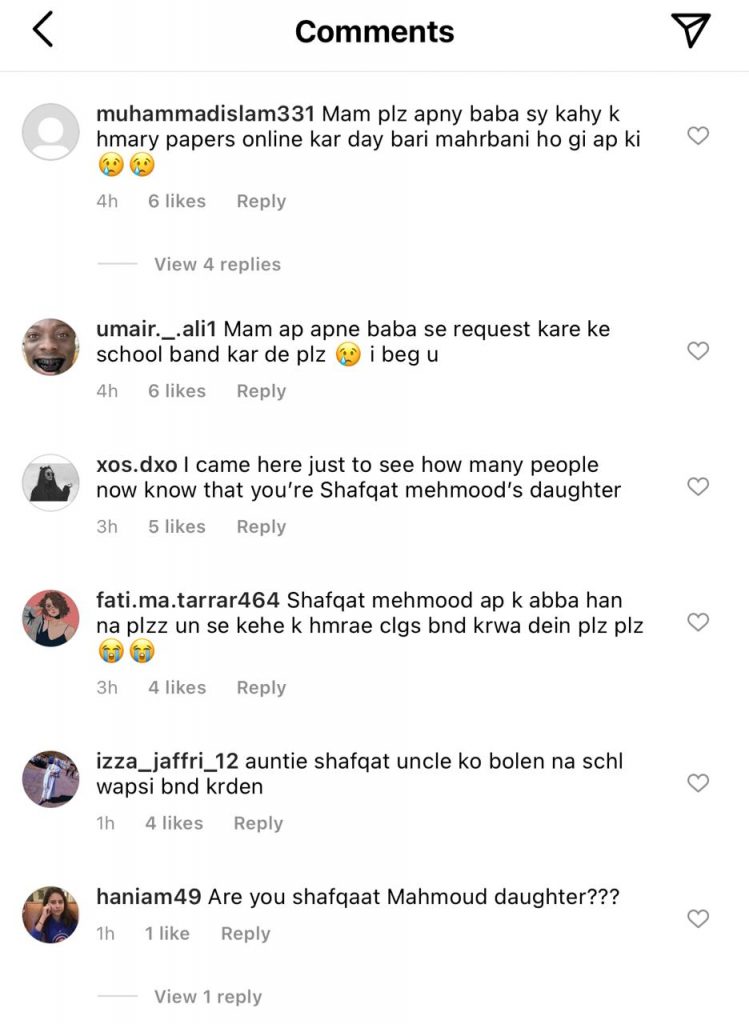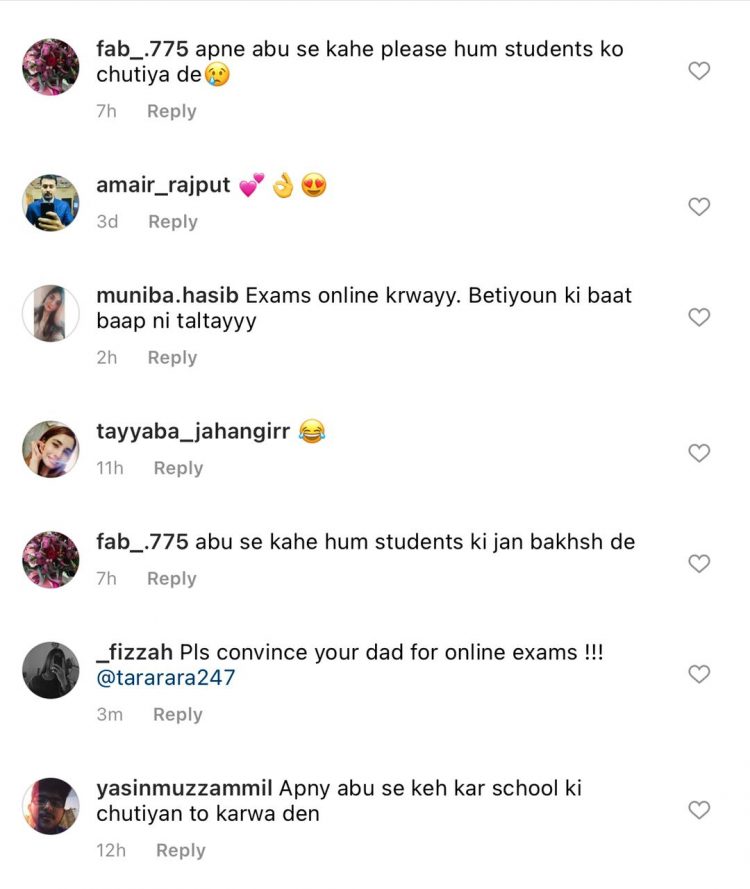 While the Suno Chanda actor has not responded to any of these comments yet, she earlier responded to a social media user, saying, "Schools shut for long will harm many students who don't have access to online education."
"As a minister, he has to think about everyone in this country. And there are people out there dying for educational institutes to open," she added.
"Hang in there and protect yourself by wearing a mask. Trust me, nothing will happen."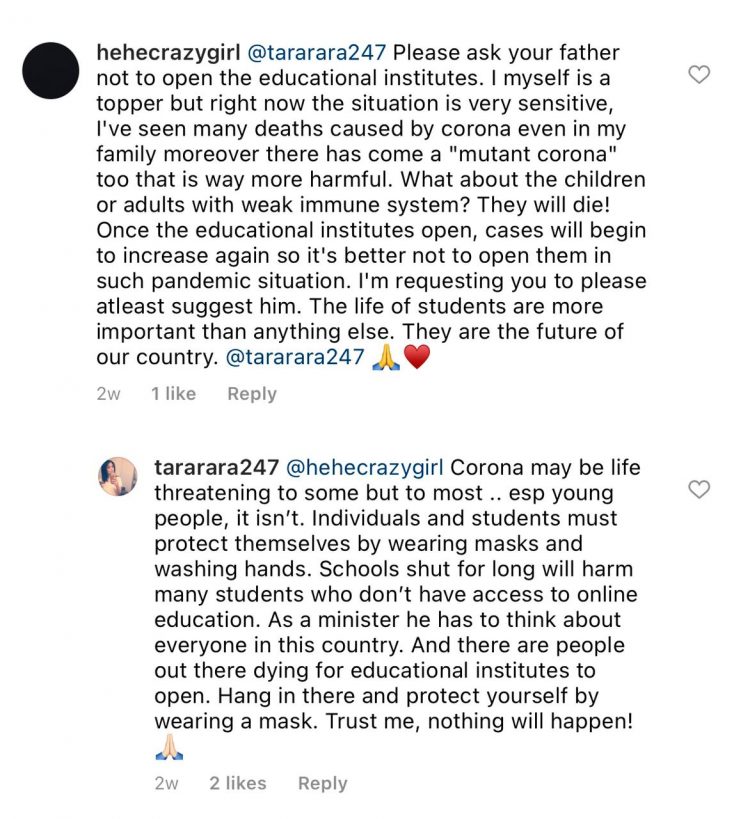 Tara made her debut with acclaimed actor and musician Ahmad Ali Butt in the TV series Inspector Khoji. In addition to this, she has gone on to star in many famous TV shows and drama serials.
The veteran actor's performance in drama serials Muhabbat Subha Ka Sitara Hai, Diyar-e-Dil, and Jackson Heights earned her widespread acclaim. She has also appeared in the hit drama serial, Suno Chanda.
Pakistani students broke up with the minister on social media earlier when he announces the reopening of educational institutions earlier this month. However, they called him a 'confirm jannati' when he announced their closure. Well, it is time to get back to studies, girls, and boys!
What do you think of this story? Let us know in the comments section below.