Students at NUST have decided to unite against the virtual convocation and start a Twitter trend by the name of #NoVirtualConvocationNUST. The trend was started on social media in the middle of September 2020. They even have a Facebook group with more than 1000 members. This is also the size of a graduating batch.
At NUST, convocations are held by school from the month of December. Convocations always happen inside NUST, in the building named Center for International Peace and Stability (CIPS).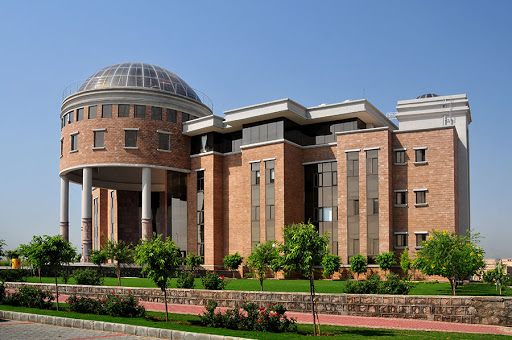 The batch of 2020 had to graduate by giving their exams and Final Year Projects (FYP) defense online. As a result, all the NUST students will not have a proper farewell. The students were all excited about only one thing and it was the convocation.
One of the graduating students said, "The admin suddenly decided to hold online convocation, that too in the month of September. NUST has all sorts of funding, we can't comprehend why they have done this."
More than 90% of students say they don't want a virtual convocation
When all students at NUST were emailed by the administration about virtual convocation, students sent a reply email to their administration stating that they don't want a virtual convocation.
Hence, NUST decided to conduct university-wide feedback. More than 90% of students said that they don't want a virtual convocation. After a few days, students got emails that they will have a virtual convocation due to the COVID-19 pandemic.
A student told Parhlo, "We were emailed a ridiculous looking Google Slides presentation, in which we were asked to enter our name and picture. Even this work they can't do themselves. All of our fellow students got outraged! We sent emails to the administrations and even the Rector! But we didn't get any response. The sad part is that even after feedback, emails, and even a Twitter trend… we are not receiving any response. It is very disappointing. We won awards, scholarships, and other achievements in the name of NUST. However, we have not got the response that we deserve. The administration of NUST should re-evaluate their decision."
The student added, "We told NUST to delay the convocation till next year, just like international universities like Oxford, MIT, UCLA. It's not even like convocations were arranged in September every year. They start in December! Another issue is that NUST is conducting entry tests, award ceremonies inside the NUST campus. The classes are supposed to start from October. Then why are they being cheap and going for virtual convocation despite student resistance? Why are they silent?"
Students raise their voice on social media to have an on-campus convocation
One of the graduating students got emotional saying that their batch may not even see a convocation again.
Another student said COVID-19 has disturbed them mentally. At least they deserve a real convocation.
A student mentioned that Ghulam Ishaq Khan Institute (GIKI) recently had their convocation which was attended by Dr. Arif Alvi. Students at NUST should also have a convocation at their campus.
A user said convocation was not only important to students but also to their parents. They struggled so hard to see their children receive the degree at the convocation.
It is evident that students at NUST are determined to have their convocation ceremony on campus. All of the students have worked hard throughout their lives to reach this day. For many of them, this will be there last formal education.
The fact can't be denied that convocation is an essential part of a student's life. It is that time when their achievements are appreciated by everyone. Let's hope that NUST's management re-evaluates its decision and can arrange an on-campus convocation ceremony for its students.
What do you think of this story? Let us know in the comments section below!