A government college in Udupi, India, allegedly barred female Muslim students wearing hijab from sitting inside the classrooms. Several pictures of the students sitting on the stairs after eviction from their classrooms surfaced shared on social media.
In the government pre-university college, six Muslim girls were barred from attending classes since January 1 for wearing hijab. Those students additionally claimed that the school prohibits them from speaking in Urdu or Arabic, according to sources.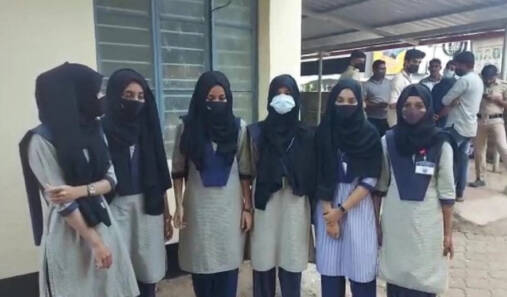 Rudra Gowda, college principal, says that the school allows the hijab. However, it is only banned during lessons. He explained that the rule intends to ensure 'uniformity in the classroom. In addition, he claimed that 'vested interests' were going out of their way to influence the students to 'act out'.
"We had allowed students to wear their headscarf inside the campus. They can wear it till they reach their bench and they have to remove it before the class begins to maintain uniformity in the class. They can wear it again before leaving the classroom," the college president explained regarding the rule.
Members of the student-led Girls Islamic Organisation of India (GIO) and Campus Front India have staged protests to condemn the school's policy and have asked to meet with district administrators.
"Earlier students used to wear headscarves, even though they were discriminated against then also, but [the school] used to allow them to attend class wearing hijab. But after the lockdown was lifted, the issue was raked up and they objected to wearing hijab in the classroom," said one member of Campus Front India, Nazhath Assadi.
Classes cannot be attend with hijab
In an attempt to resolve the matter, the college betterment committee conducted a meeting. It decided that no one would be allowed to attend classes with hijab, reported Indian media outlets.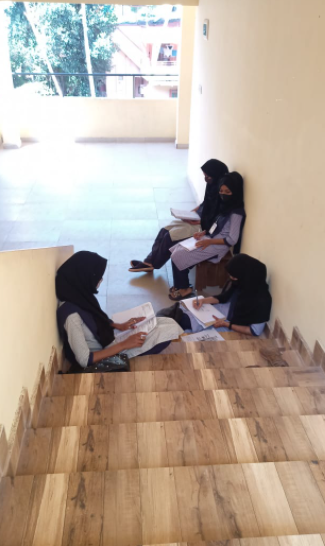 In the meantime, the issue has taken a political turn with BJP and Congress for radicalization and religious discrimination.
India has experienced a spate of anti-Muslim and Islamophobic incidents during Prime Minister Narendra Modi's administration. According to his critics, he has used bigoted rhetoric against Muslims to win supporters. With an increase in hate crimes against Muslims in India in recent years, many fear the world's largest democracy is becoming dangerously intolerant under the Hindu nationalist Bharatiya Janata Party (BJP).
Three months ago, a video showed an Indian extremist mob forcefully taking off the burqa of a Muslim woman, proving that they would go to any length to humiliate Muslims.
Read More: Indian Fanatics Viciously Beat Elderly Muslim Man – Shaves His Beard As He Pleads For Mercy
What do you think of this story? Let us know in the comments section below.