The Higher Education Commission (HEC) of Pakistan avidly supports students yearning to study abroad. However, reports claim many students sent by HEC are not returning to Pakistan once they reach abroad.
A sub-committee of the Public Accounts Committee (PAC) was astonished to hear that some 106 research projects at several universities were still incomplete. Although it has been over a decade and the Higher Education Commission (HEC) has adequately funded them, they are not complete.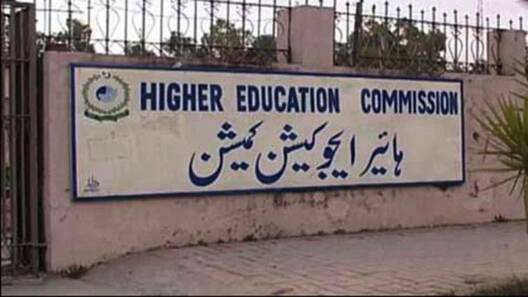 Consequently, Alam Khan, the convener of the committee ordered the commission to tender the record of these unfinished research projects with the audit.
The committee examined the audit paras of HEC. According to the audit report, HEC issued funds to various universities for research projects. Nevertheless, as per audit findings, some 106 projects of 583 were still unfinished after fourteen years.
Ph.D. students sent Abroad by HEC
Additionally, the audit officials informed the committee that the HEC sent several scholars abroad for Ph.D. and other scholarships. Nonetheless, 132 of them did come back. They continued that HEC even could not recover the cost of training from these students. Consequently, HEC Executive Director replied that a case in this concern was already in the court. He added that the commission made some returns. He stated that the audit officials dropped the relevant para from the report.
Besides, the convener asserted that the scholarships should only be granted to the meritorious students and not the affluent and influentials ones.
Also Read: 4 Scholarships Every Pakistani Students Should Apply On To Excel In Life!
Moreover, the committee chairman also showed displeasure on the non-attendance of the HEC Chairman Tariq Banuri in the meeting. Besides, Alam Khan questioned the HEC Executive Director (ED) Lt Gen (retd) Muhammad Asghar about the chairman. Asghar responded that Banuri was in his office.
However, later, the HEC chairman reached the meeting. Alam Khan asked Banuri to dispatch an official letter in advance if he had any cause for absence from an important meeting.
In conclusion, HEC has supported students in their tough times. It is quite disappointing that many students are not returning to Pakistan after they had been sent abroad by HEC. Hopefully the committed will take strict action against such students.
What do you think of the story? Please, let us know in the comments sections below!