Over the last few years, blasphemy has become a huge issue in Pakistan. There have been many cases where people have been killed over alleged blasphemy. In this recent case, a journalism student from Mardan's Abdul Wali Khan University was lynched to death by an angry mob.
One Mashal Khan Yousafzai was put to death by thousands of angry vigilantes who made sure the Mass Communication student did not survive. Another student named Abdullah was also involved in the incident, who was injured. Mashal was brutally beaten and then shot to death. The mob was not done there, they made sure the body was literally destroyed, as shown in a very graphic video.
It is being reported that police was present at the time of the time of the incident as well but did not take any part because they were outnumbered by the mob. Thousands of people entered the Abdul Wali Khan University according to one of the teachers and they knew who they wanted. The mob kept chanting "Allah O Akbar!" while beating the young Pukhtun's dead body.
The Campus has been shut down until further notice and 15 arrests have also been made. According to the police, Mashal Khan Yousafzai was running Facebook pages which were posting blasphemous content, however, one of the eyewitnesses said that the mob lynched Mashal as he had supported an Ahmedi stance. The reason still remains unclear.
Previously, angry mobs have taken many lives across the country. The Sialkot brothers were lynched on the street, a Christian couple from Kasur was burnt alive and so was another man from Lahore.
This is how people reacted to the death of Mashal Khan Yousafzai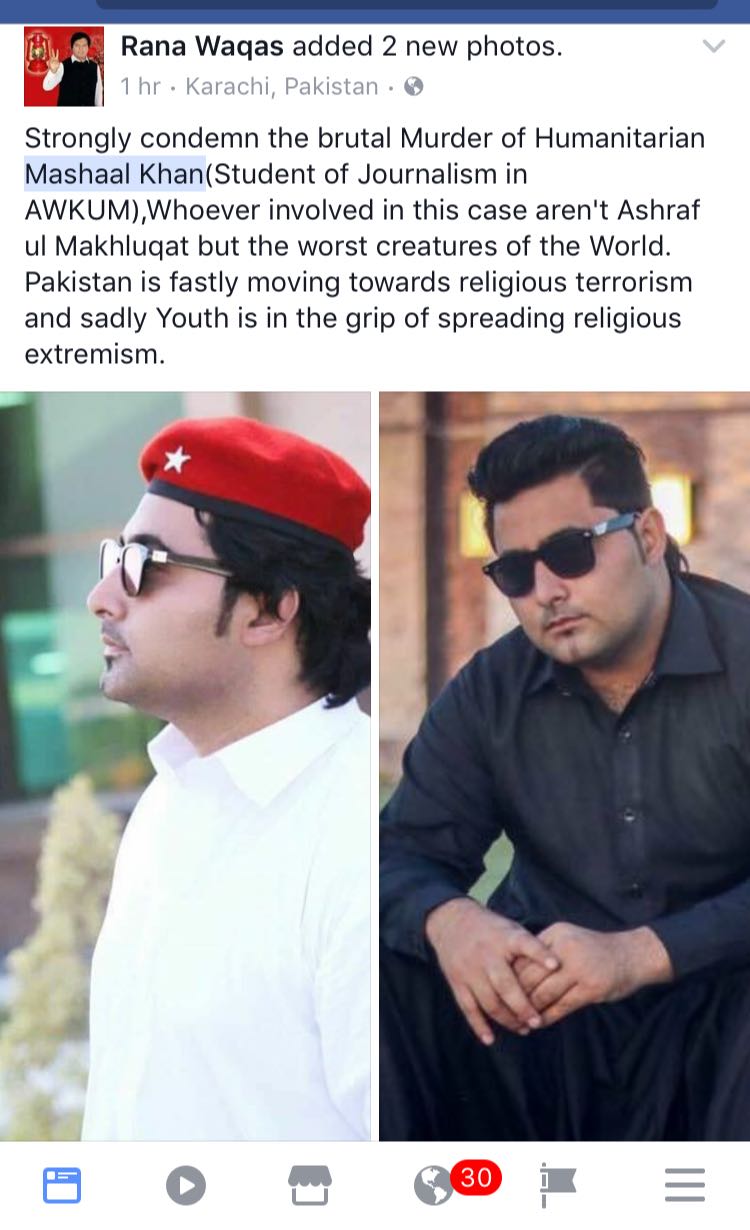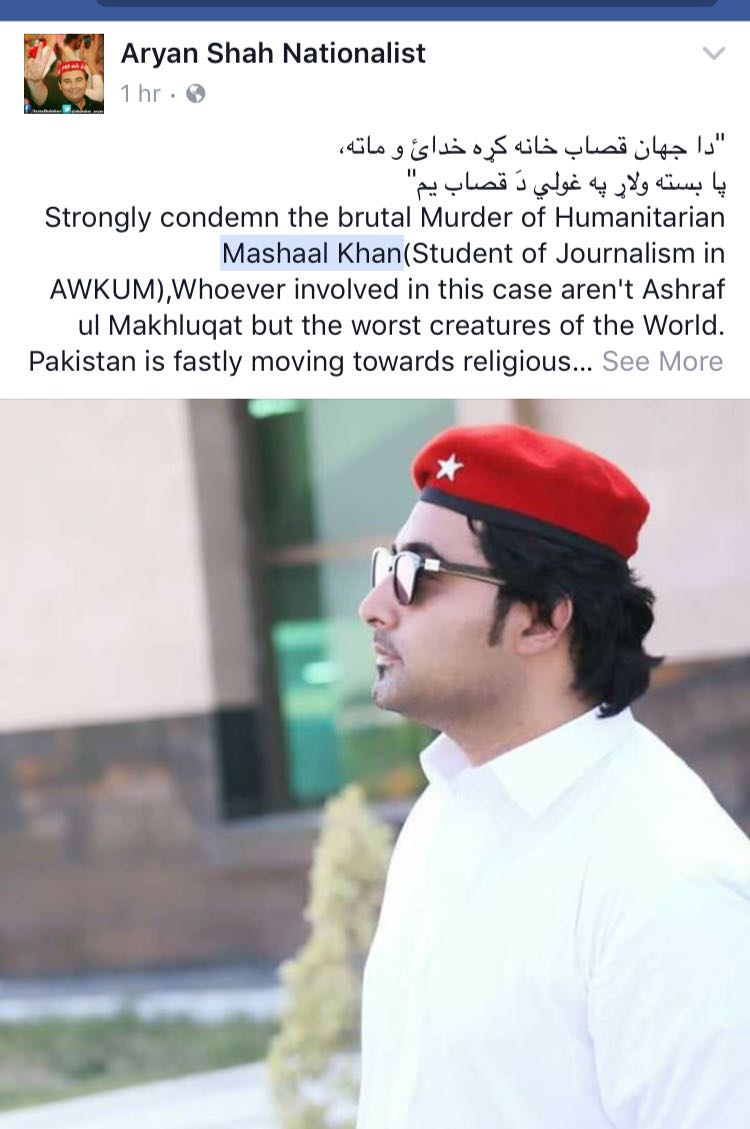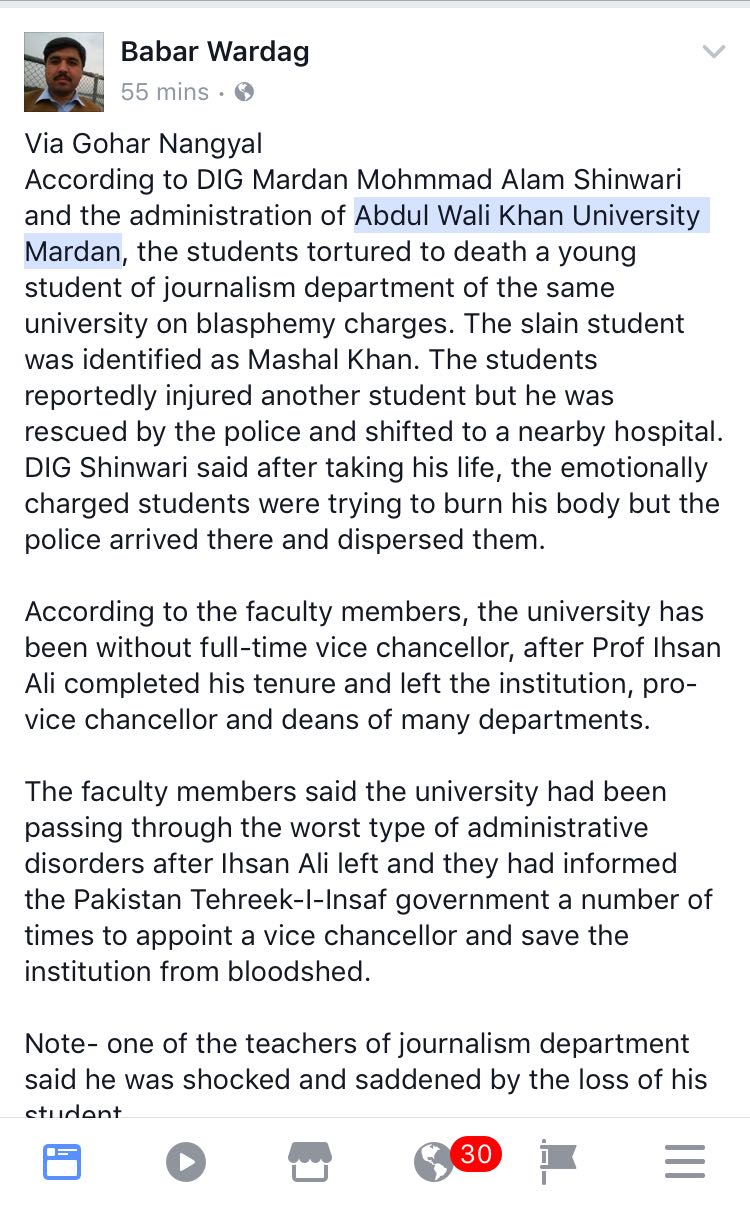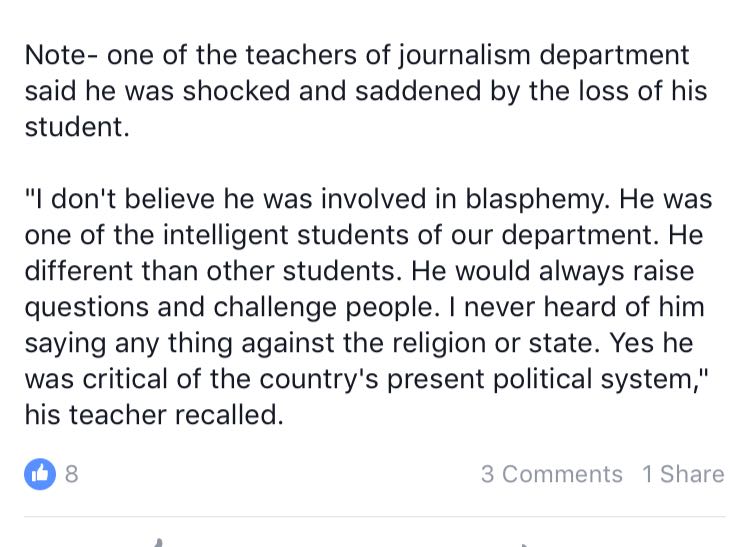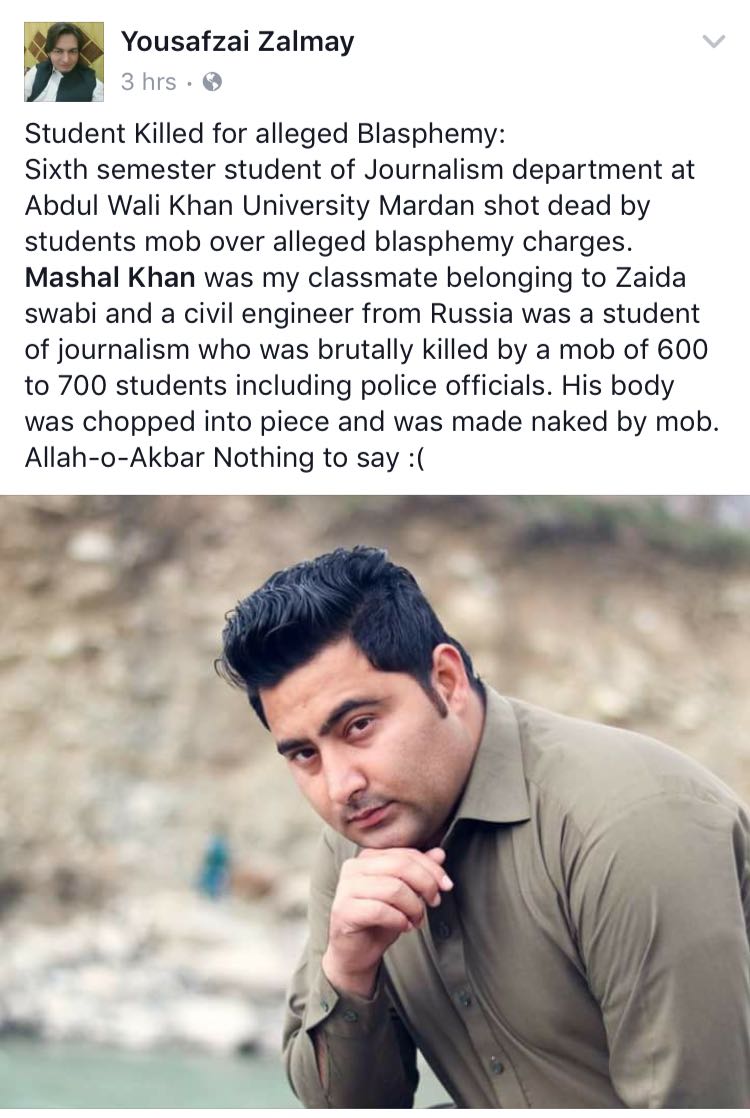 It seems that vigilantes and angry mobs, whenever united, cannot be held down and stopped from what they want to achieve. If angry mobs can enter top universities of Pakistan and kill students, then they can do anything they want.