Accidents are horribles and what is more horrible is how the driver leaves the victim alone. The hit and run accidents where the reckless drivers first hurt the victims and then do not play any role or make any efforts to save what's left of them.
More than often we hear and read news headlines where the victims of the hit and run were left alone and the help arrived late, which as a result, ruined the victim's life.
Similar to this is what has happened with an engineering student from Islamabad.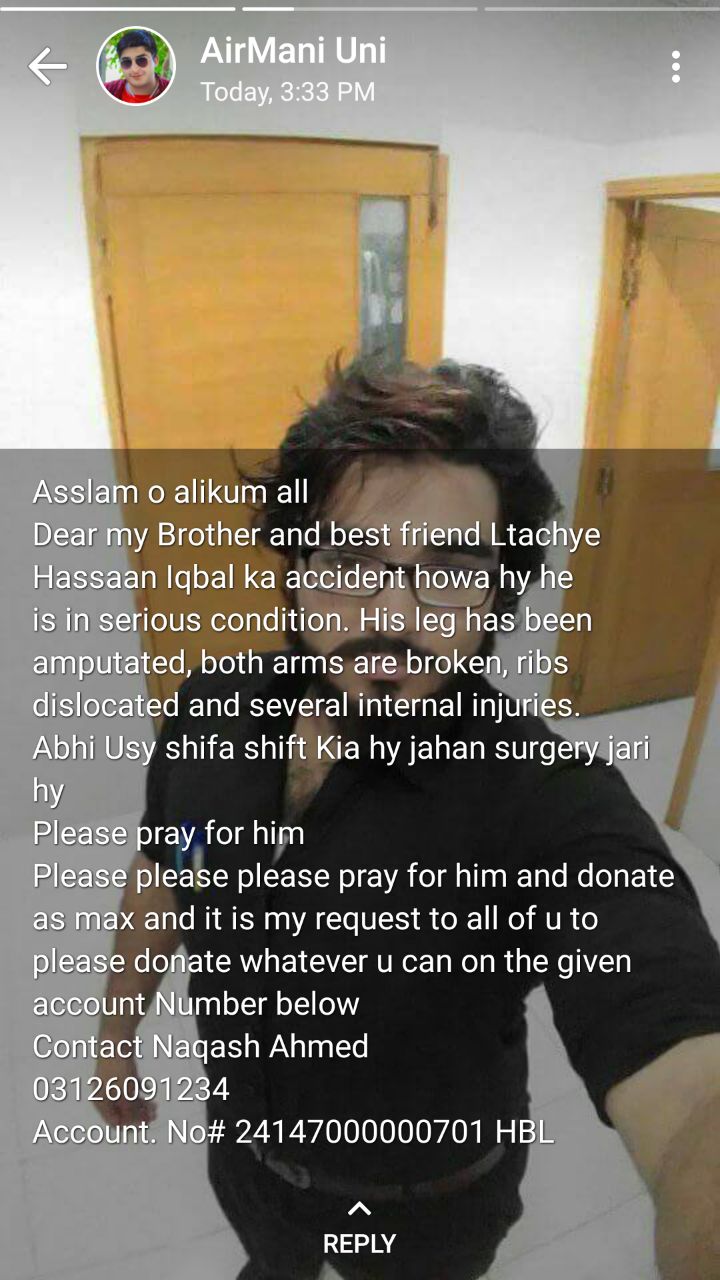 According to the Newspaper and his Friends, this is Hasan Iqbal, Student of Air University
The driver of the car hit Hasan Iqbal while he was on the roads of G9 Markaz, Islamabad. The driver's hit and run have fractured Hasan Iqbal's ribs and both arms and he also suffers from multiple internal injuries.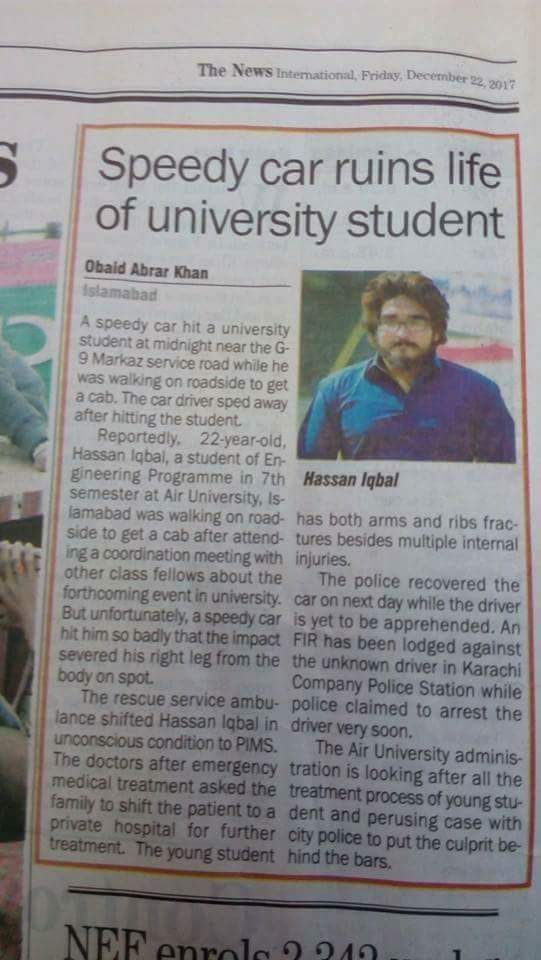 On the other hand, Air University admin has been taking care of the treatment conducted at the private hospital in Islamabad.
As Per his Friends, Hasan Iqbal is in Dire Need of Donations and Have Pledged for People to Contribute
Following contact details have been shared:
Naqash Ahmed: 03126091234
For those willing to help, kindly contact at the given number and see what you can do to save Hasan Iqbal's life.