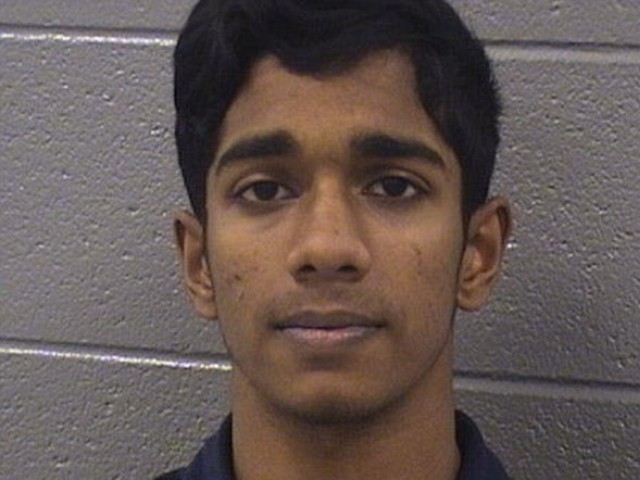 Mohammed Hossain, student at University of Illinois (UIC), Chicago has been charged for sexually assaulting a 19-year-old female student. Prosecutors said about him that it was a re-enactment of scenes from the Movie "Fifty Shades of Grey".
After investigations, police reported that Mohammed Hossain is a student of bio-nuclear engineering at UIC. He was in his room with a 19-year-old female student with whom he has friendly relationship. After the girl agreed to remove some of her clothing, Hossain purportedly tied her hands and legs. Then put a necktie over her mouth before he started to hit her with a belt.
The woman tired to cease him, but he started punching her, and then he sexually assaulted her. Prosecutors said that he left her when his roommate got home. After reaching home, the victim contacted the police.
To express the pleasure from the offensive act, Hossain posted a Facebook status nearly an hour after the crime was committed stating: "I'm finally satisfied."

Hossain was charged with exasperated criminal sexual assault and a judge set an amount of $500,000 bail, according to USA Today.
Authorities said:
"Hossain was an active several leadership programs at UIC and was a member of UIC Student Alumni Ambassadors and the triathlon team."
The former high school mates of Hossain, Suzaine Suba and Kevin Pham, said they were shocked when they came to know about Hossain's criminal act.
Suzaine Suba said:
"Hossain was a good person and was active at school."
She further added:
"I remember the time when Hossain told me his experience with being bullied in school…he was just one of those individuals who struggled to fit into society," USA Today quoted Suba as saying. "I'm still trying to understand why he did what he did."
Pham said:
"Hossain was always eager in obtaining knowledge to expand his mind and he was very pessimistic and would always put himself at the bottom of a totem pole."