You thought studying in a fashion school would look something like this, right?
Or that, "it is all about passion and loads of fashion parties and social events."?
Well, you thought wrong. While the degree from an arts university or school is one of the most unappreciated degrees in our desi culture, the majority of our society misses out the hard work these graduates have to pull off to make a name in this industry.
1. Studying in Fashion School Is Not Cheap. AT ALL!
If you think HSY or Fahad Hussain bridal dresses on the runway cost too much just because they are brands, you are mistaken. The fashion schools even teach students that to reach to a level, they not only have to work hard to reach that level but also spend a lot of money.
Water colors, pencils, colors, drawing boards, kits, fabric, stitching and what not – getting a degree in fashion is much more expensive than you might have known.
2. Deadlines Will Make You Value The Importance Of Time
Contrary to what the society thinks, fashion designing asks for a lot of work as it is a very practical field. You will have to make an unlimited amount of demos and projects to learn the art of this field.
Alongside your busy routine, this will not only make you a professional in your field but also teach you the importance of time.
3. To Get Work, You Need To Work
To get the limelight or a breakthrough, many designers require you to work for them but for free. This is not an unfair deal – these designers expect to train you. The tip here is to take as many internships as possible and build yourself. The success of road is never straight – there are twists and turns.
4. This Field Teaches You To Always Believe In Yourself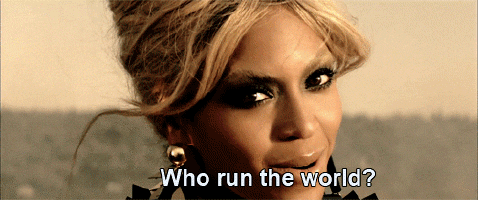 Your idea, which you worked your ass off for may be rejected because you were confident enough while presenting it. You need to believe in yourself. You need to have confidence in yourself and your work. Remember, you have worked very hard to achieve this. Don't waste any opportunity that knocks at your door.
5. You Will Graduate As An Entirely New Person
It is painful, it is hard work and it will be tough, but the end reward is worthwhile. Once you graduate from fashion school, there will be doors of creativity you need to walk through. Make sure all your efforts are not wasted.