Music goes a long way in its dedicated forms. You have a plethora of genres driving from different customs around the world and the ratio of diversity is outstanding. A hundred types and forms of music have taken birth, with each having colossal persona and style. One of the most interesting forms of music is A Capella.
What is A Capella actually?
If you do not have a background on that, A Capella is simply a music format that is completely instrument free. It's like a human-stereo since music is created only from the mouth and the only thing standing out are vocals and the rhythm it creates combining different voices. Interesting, right?
In Pakistan, A Capella is still a relatively far off music format. Many people are not actually familiar with it. Don't you wish that could change? Now it will because A Capella is set to take over Pakistan!
For the first time ever, A Capella has been officially released in Pakistan!
Strepsils Stereo is a brand new music platform that has introduced A Capella in Pakistan. You've heard of Ali Noor's BIY Music; Strepsils have collaborated with them as they look to change the future of music in Pakistan.
In this format, lyrics are key and a good, soothing voice – perhaps the kind of voice one will get after having Strepsils – is all that's needed.
Coming back to the point – A Capella has launched in Pakistan – are you excited?
So, what do we have here?
Currently, Strepsils Stereo is a digital-based platform. The first season – started on 10th of August – lapses long till December and around 4 songs in A Capella format will be released.
Check out the debut song – an outstanding rendition of "Khayal Rakhna" by Alamgir
DEAR LORD! THIS IS EPIC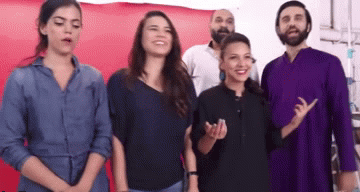 Ali Noor, Zoe and Rachel Viccaji, Ahsan Pervez Mehdi and Sara Haider joined up to bring the beautiful cover of Khayal Rakhna to us. Multiple vocals overlapping each other is the best thing about it. It's the definition of mellow and sets a penny plain feeling to this song.
Picked up a classic, gave it a new life with the groovy style and the music format
Only vocals and lyrics to give the elevating substance to the song. Considering this, they have accomplished so much with it! On the other side, their dressing is inspired by Pakistani culture and heritage.

Their voices hit a personal and endearing notion to our hearts and to think they presented A Capella, boy that has been a lot to take.
ZOE'S VOCCCCCCCCCCCCCCCCCCCALLLLLLLLS <3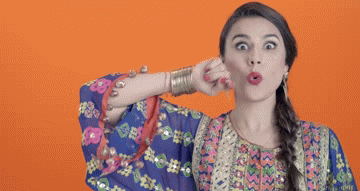 AND HEY, DID YOU NOTICE THE BACKGROUND COLORS? NOW DOES THAT RING A BELL?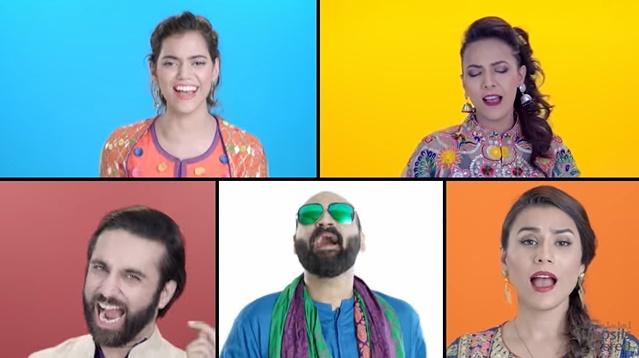 Making the entire experience of the video more surreal are the colours in the background which remind us of the actual Strepsils lozenges colours. I mean look at that orange, it's the same one as the new Strepsils Vit-C!!! Clever? We think so too. Not only that, the entire performance has an overall carefree tone, which is guaranteed to make your heart feel lighter and get you grooving along to the music.
IT WASN'T EASY
Ali Noor posted a behind the scenes video on his YouTube channel where we can see how difficult it was to create the rendition to an absolute perfection.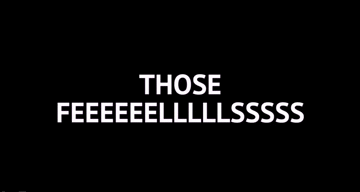 We are up for more! It's amazing how Strepsils, the one that eases your throat and gives you soothing voice has given you soothing music, for now, your ears to embrace. This kind of music is all about a blithe and jolly notion, and pretty much the same about Strepsils comes into your imagination. Makes sense why it's Strepsils Stereo…
So, guys, are you ready for Strepsils Stereo season 1? It's seriously nothing like we have ever witnessed before in Pakistan!