3 months ago, Strepsils Stereo, in collaboration with Ali Noor, made history by officially introducing Accapella for the first time ever in Pakistan!
It was a tribute to one of Pakistan's favorite songs and original record by Alamgir – Khayal Rakhna. Ali Noor featuring Zoe and Rachel Viccaji, Sarah Haider and Ahsan Pervaiz produced a colorful rendition that became an imminent sensation among people. And why not? The atmosphere was buzzing with national tributes, piling up one after another on Independence Day. And, then came Strepsils Stereo with something absolutely unconventional and out-of-the-box.
"Khayal Rakhna" surfaced all over social media. The debut song of Strepsils Stereo was only released digitally, yet made a larger-than-life impact. We saw our favorite artists coming together, serenading us with benchmark Acappella performances and imminently winning us over! With that being said, Strepsils remains the first brand to promote original music by collaborating with Ali Noor's BIY Music Platform.
Now, let us have another – Strepsils Stereo presents "Rang De", a brand new Acappella track!
Strepsils Stereo is back with a bang with a brand new Acappella track 'Rang De!' You don't need instruments to truly express yourselves this shaadi season! Ali Noor, along with Parizae Azhar, Safeer Jaffery, and Ahsan Pervaiz, feature in this Acappella song to kickoff the wedding season, and for everyone to put on their dancing shoes! #StrepsilsStereo #Acappella #BIYMusic #SupportOriginalMusicDownload from Patari: http://bit.ly/2AUxc70Download from Soundcloud: http://bit.ly/2jcnIcV

Posted by Strepsils Pakistan on Saturday, December 2, 2017
Ahsan Pervaiz returns and we see a couple of new faces… So, we have Safeer Jaffery, Parizae Azhar and of course, ALI NOOOOR! And by the way, unlike Khayal Rakhna that was only produced on Digital platforms, "Rang De" is released on TV and Radio as well.
The music video unfolds our contemporary wedding culture and traditions painted in different colors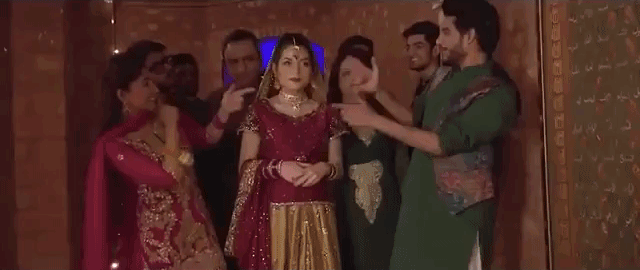 For this unique ditty, Ali Noor fetches emerging artists from Lahore via BIY Music, thus, providing them a credible platform to showcase their talent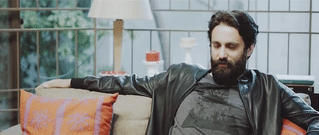 Plus, we need to talk about how the set, the outfits, and the whole wedding theme celebrates the notion of "Just Desi Things"

How can there be a wedding without singing, dancing and of course, the typical dramatic scenes happening around?

Especially the lyrics – Rang De Mere Dil Ko Yaara… – profoundly compliments the whole mellow current of a desi-wedding put up here in this song

We believe this Acapella track rocks a wedding theme with its lyrics and style and could be the "shaadi-track" of the forthcoming wedding season in Pakistan – we totally ship it!

…and this last bit really cracked us up!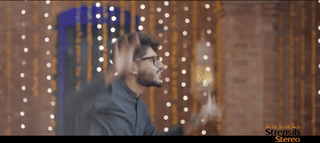 Acappella is relatively a new music format in Pakistan. Thanks to this platform, we uncovered a new potential and combined different styles to produce something VERY different and nothing like elsewhere. Besides, we noticed the subtle yet fine connection between Acappella and Strepsils as a brand. The elated vocal persona, the groovy style and of course, a happy-go-lucky notion which we found as a strong connection between both.
No doubt, Rang De has taken a toll on people and #StrepsilsStereo Challenge is officially a thing now…
Strepsils Team started the #StrepsilsStereo Challenge, pulling off the moves in Rang De pretty well! Check it out:
Now it's your turn to accept the strepsils stereo challenge! Record your dance moves and challenge your friends by tagging them. Be sure to use the hashtag #StrepsilsStereoWe challenge: Ali Noor Safeer Jaffery Official Parizae Azhar Ahsan Pervaiz Music Production Mandana Zaidi BIY Music

Posted by Strepsils Pakistan on Friday, December 15, 2017
So, give it a listen, guys!
We are rooting for this song and absolutely think it could be a megahit in 2017… Let's download it already, shall we?
Stay tuned because the first season of Strepsils Stereo – started on 10th of August – lapses long till December and around 4 songs in Acappella format will be released.