Street crimes have again become a norm in Karachi. The most common occurrence is the snatching of mobile phones from locals. Armed robbers also snatch the sums of money a Karachiite may have. Such is the living condition of this city.
The law enforcement authorities, specifically Sindh Police, have been highly incompetent and irresponsible in mitigating street crimes.
Citizens are suffering due to mugging and phone snatching all over Karachi while Sindh police only care about providing VIP protocols to high ranking officials and other influential personalities.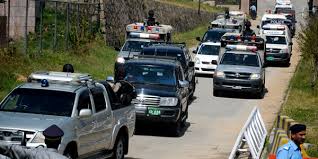 Tragedy strikes again in Karachi while law enforcement authorities did nothing. A mugging incident recently occurred in the Defense Housing Authority (DHA) phase area of Karachi. The incident was shared by the victim on social media.
Here are the details of the mugging incident
According to a Facebook post, a man's cell phone (A6 Plus) and wallet were snatched from the DHA phase 1 area. His phone numbers were still active. He then complained to Karachi Rangers on their helpline. However, they told him to contact the Citizens-Police Liaison Committee (CPLC).
CPLC then told him that they can only block the mobile as tracing is not their responsibility. The victim said he had his 3-year-daughter with him yet the snatchers directly opened fire at him. He asked them to at least try and trace the criminal as his numbers are still active. The CPLC representative said that we cannot do anything but Allah will help you. Can you believe that!
The CPLC representative further told the Karachiite to go to a police station and provide a written application. The victim got angry as he was mugged yet he was now required to provide a written application as evidence.
The victim also had an argument with the Rangers officials. The Rangers told him that they only take action against target killing. In reply, the citizen said that you only take action against target killing when the incident occurs. This reply made the Rangers angry but they couldn't do anything.
And, we all know that the man was right.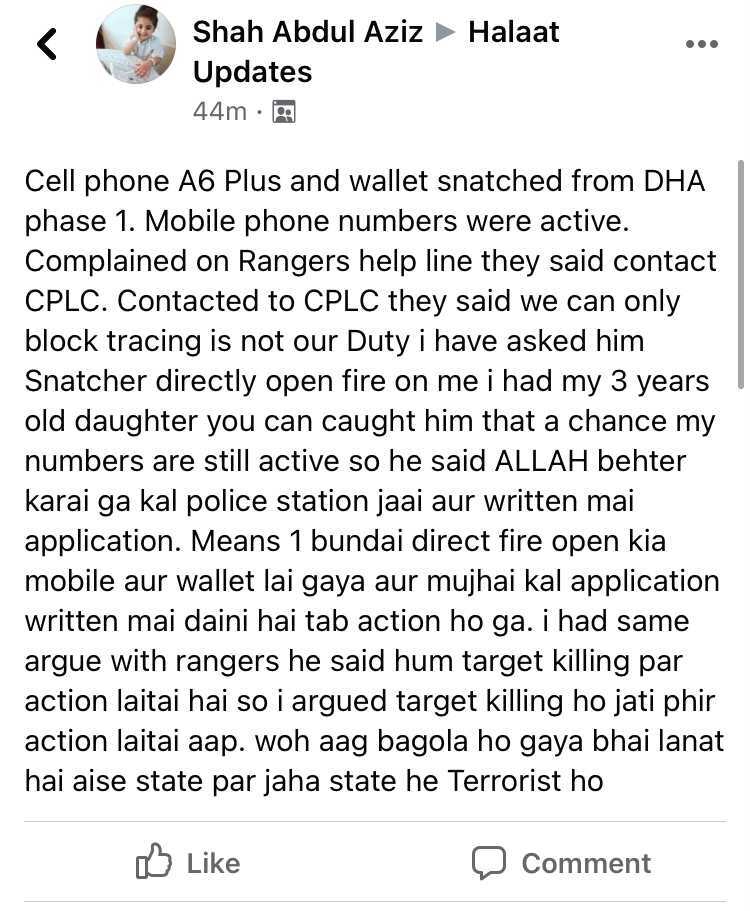 Pakistani social media users react to the mugging incident
Under the Facebook post, people from all over Karachi commented on how they encountered similar incidents in different parts of the city.
One of the users said this was the actual reality of Karachi. There was no law and order in the city. Another user said that these law enforcement agencies are only here to provide VIP protocol to influential personalities.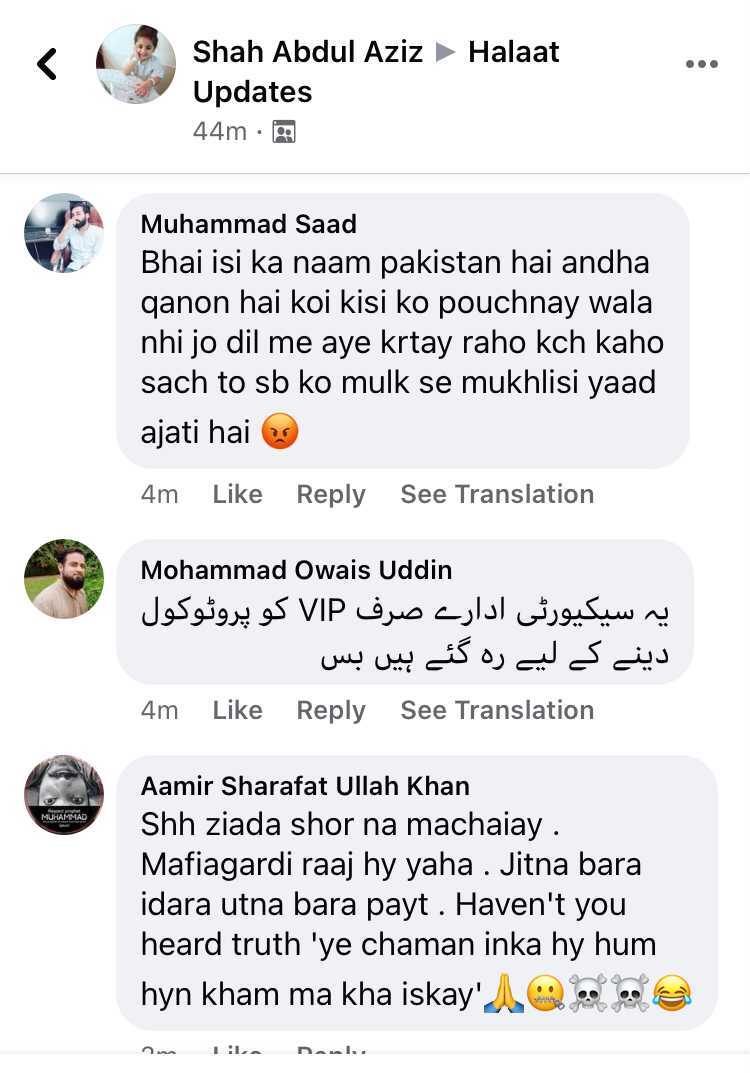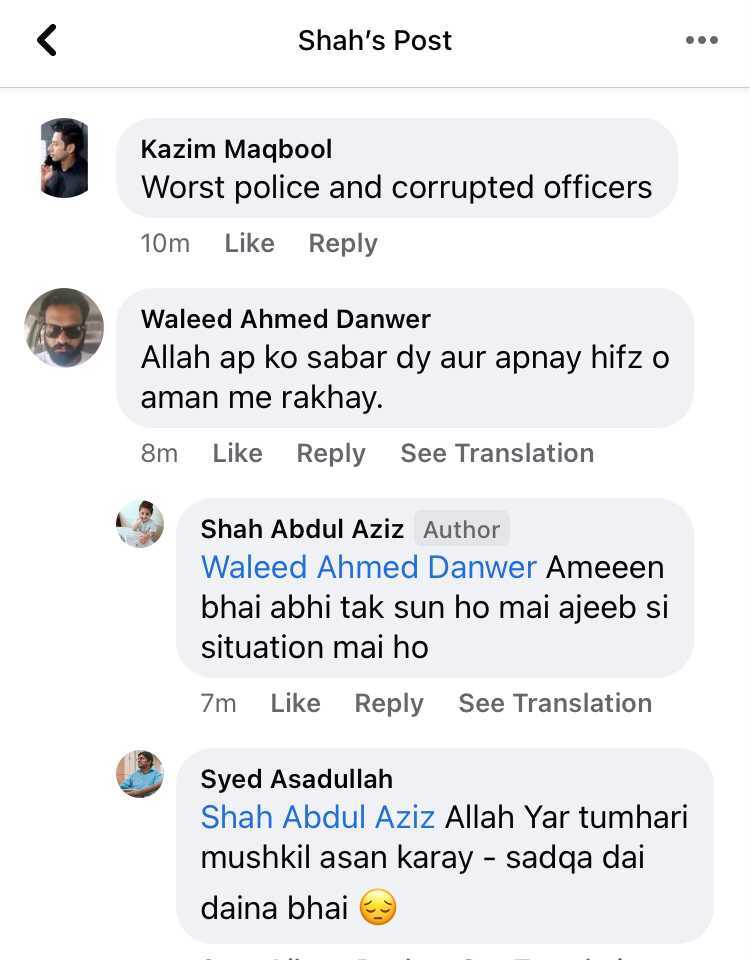 The menace of street crimes in Karachi
It is unfortunate that mugging and phone snatching has become common in Karachi. These criminals don't even hesitate to open fire if anyone resists them.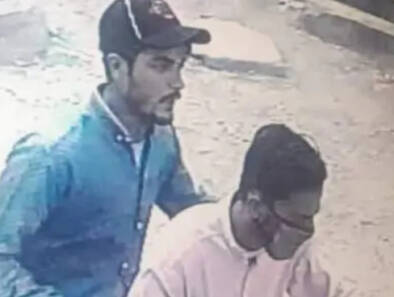 Recently, some street criminals thrashed an old lady in Karachi during a snatching attempt and the CCTV footage was brutal.
Another terrible incident occurred in September 2020. A newly-married man lost his life as two unknown gunmen snatchers shot him point-blank in broad daylight and took his life. The CCTV footage did capture the video of the two men.
Should citizens of Karachi always risk their lives? Why can't the law enforcement agencies take prompt action which is their duty? Sadly, no one knows the answers, and till there's any, the people of Karachi continue to suffer.
What do you think of this story? Let us know in the comments section below!