Fawad Afzal Khan – the man with beauty and brains and talent, of course. In the case of Fawad Khan, one can safely say that whatever the actor does, it becomes an instant hit. His career as a singer for EP was an ultimate success and that can be seen in the recent reunion of the band for their performance in Pepsi's Battle of the Bands!
In terms of his acting career, the entertainment fanatics know what a wonderful performer he is. The Humsafar actor has worked in some of the Pakistan's finest dramas. In addition to his breathtaking performances, Khan made it to Bollywood and spread his charm there as well.
From Making his Bollywood Debut in Khoobsurat to Appearing in Kapoor and Sons and in Ae Dil Hai Mushkil, Khan Made Indians Go Crazy!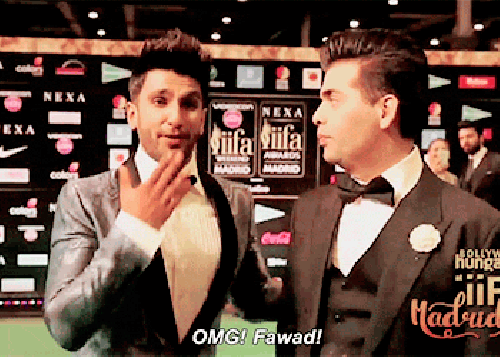 After conquering the hearts of Pakistanis and Indians, according to Indian reporter Rajeev Masand of Open Magazine, Fawad Khan signed a movie in Hollywood.
While the news would make us Pakistanis extremely happy, the Indian writer claims that the actor is making this choice due to lack of "good offers in Pakistan".
Additionally, here's what India.com published regarding the matter:
According to Masand, Fawad seems to have told his colleagues and friends in Bollywood that he doesn't find it a challenge anymore to do tele serials in Pakistan and will thus move to Los Angeles as soon as he signs a project in America. 
Fawad Khan is the eye-candy of this country and has appeared in few of the hit dramas of Pakistan as well. He also plays a lead character role in soon-to-be-released Maula Jutt 2 as well.
Let's wait to hear from the man himself regarding these claims made by Indian media.